Interview with Steve Villano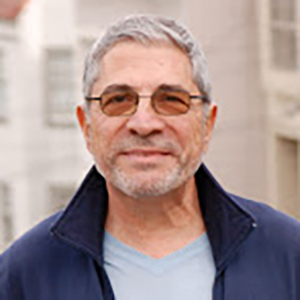 Steve Villano
CEO/WRITER/PRODUCER, SocialVision Productions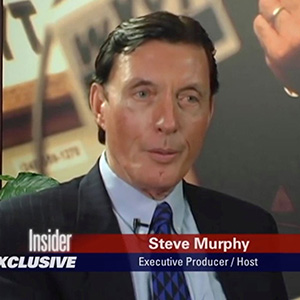 Steve Murphy
Executive Producer & Host
Steve Villano
, CEO/WRITER/PRODUCER, SocialVision Productions
A native of Brooklyn, New York, who now lives in Northern California, Steve Villano is the former head of Governor Mario M. Cuomo's New York City Press Office, with decades of experience in public service, public education, public health, and as CEO of several national, non-profit organizations.
As a key member of Cuomo's staff during two Presidential boomlets, Villano wrote Op-Ed pieces and worked on speeches that ranged from the First Amendment, to immigration, race relations, affordable housing, higher education, nuclear power, the environment, and ethnic stereotyping. His writing has appeared in mass circulation newspapers and magazines such as the New York Times, Newsday, The Albany Times Union, The Rochester Democrat & Chronicle, the Suffolk Sun, the Napa Valley (CA.) Register Newspaper Group, the North Shore (Long Island) Newspaper Group, Working Mother Magazine, Multichannel News, Cable Fax Daily, The Jewish World, Associations Now Magazine, and Today's Education.
"Socialvision Productions"
WHAT WE ARE ALL ABOUT: Creativity, Seeking the Truth, And Telling Compelling Stories to Improve Our Lives.
His blog "Radical Correspondence" reflects his vision. Its title is carefully selected from Ralph Waldo Emerson's essay on "Nature," where he writes of language and the "Radical Correspondence between visible things and human thoughts."
Emerson expressed it eloquently: "A man's power to connect his thought with its proper symbol, and so to utter it, depends on the simplicity of his character, that is, upon his love of truth and his desire to communicate it without loss."
He has strived to do that in his writing, and all that he communicates.  In his most recent work, a narrative, nonfiction book which has consumed my life for nearly three decades (Tightrope:   Balancing a Life Between Mario Cuomo & My Brother), he tells the story of his brother Michael and him during the time period when he worked with Governor Mario Cuomo of New York State, and he was associated with Gambino Crime Family boss, John Gotti, Sr. at the peak of Gotti's power.
In the book, he attempts to truthfully portray the wrenching conflict between his family's ties to organized crime and my love for my brother, and my own integrity, respect for the law and commitment to Cuomo and public service.
Through his professional career, and his efforts with Social Vision Productions, he has carefully selected partners to work with, who want to make the world a more livable place.
Steve Murphy
, Executive Producer & Host