Interview with William Silber and Douglas Brunt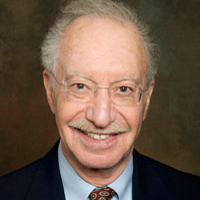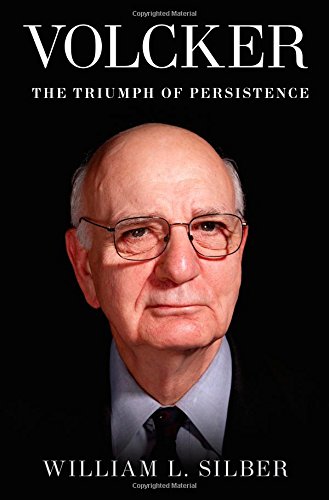 William Silber
author of "Volcker: The Triumph of Persistence"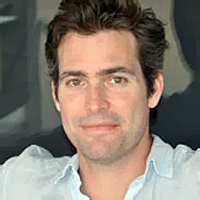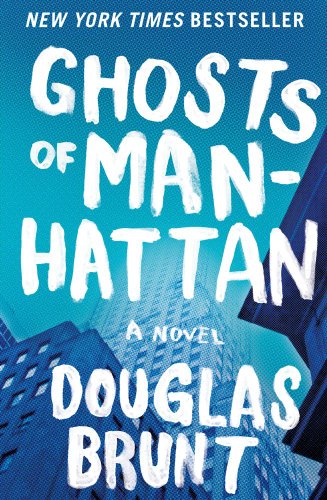 Douglas Brunt
author of "Ghosts of Manhattan: A Novel"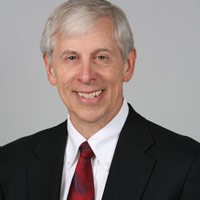 John A. Girardi
Co-Host & Partner at Girardi | Keese
William Silber, author of "Volcker: The Triumph of Persistence"
William L. Silber is one of America's most respected experts on finance and banking. He is currently Marcus Nadler Professor of Finance and Economics and Director of the Glucksman Institute for Research in Securities Markets at the Stern School of Business, NYU. His many books include When Washington Shut Down Wall Street: The Great Financial Crisis of 1914 and the Origins of America's Monetary Supremacy. He is co-author of the standard textbook Money, Banking and Financial Markets and, with Lawrence Ritter, of the classic Money.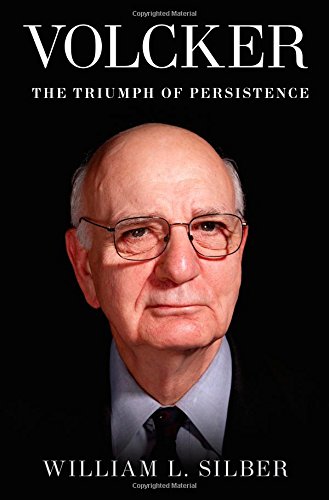 The Book: "Volcker: The Triumph of Persistence"
ISBN: 1608190706
Get the book
Over the course of nearly half a century, five American presidents-three Democrats and two Republicans-have relied on the financial acumen, and the integrity, of Paul A. Volcker. During his tenure as chairman of the Federal Reserve Board, when he battled the Great Inflation of the 1970s, Volcker did nothing less than restore the reputation of an American financial system on the verge of collapse. After the 2008 financial meltdown, the nation turned again to Volcker to restore trust in a shaky financial system: President Obama would name his centerpiece Wall Street regulation the Volcker Rule. Volcker's career demonstrated that a determined central banker can prevail over economic turmoil-so long as he can resist relentless political pressure. His resolve and independent thinking-sorely tested by Richard Nixon, Jimmy Carter, and Ronald Reagan-laid the foundation for a generation of economic stability. Indeed, William L. Silber argues, it was only Volcker's toughness on monetary policy that "forced Reagan to be Reagan" and to rein in America's deficit.
Noted scholar and finance expert Silber draws on hours of candid personal interviews and complete access to Volcker's personal papers to render dramatic behind-the-scenes accounts from Volcker's career at the Treasury Department and the Federal Reserve: secret negotiations with European ministers; confrontations with the White House; crisis conferences with Wall Street titans, and even tense boardroom rebellions within the Fed itself. Filled with frank commentary from Volcker himself-including why he was personally irked with the "Volcker Rule" label-this will be the definitive account of Volcker's indispensable role in American economic history.
Douglas Brunt, author of "Ghosts of Manhattan: A Novel"
Until 2011, Douglas Brunt was CEO of Authentium, Inc., an Internet security company. He now writes full time and is currently working on his second novel. A Philadelphia native, he lives in New York with his wife Megyn Kelly and their two children.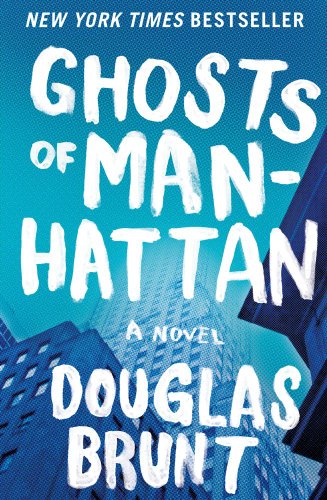 The Book: "Ghosts of Manhattan: A Novel"
ISBN: 1451672608
Get the book
This instant New York Times bestseller offers a withering view of life on Wall Street from the perspective of an unhappy insider who is too hooked on the money to find a way out, even as his career is ruining his marriage and corroding his soul.
It's 2005. Nick Farmer is a thirty-five-year-old bond trader with Bear Stearns clearing seven figures a year. The novelty of a work-related nightlife centering on liquor, hookers, and cocaine has long since worn thin, though Nick remains keenly addicted to his annual bonus. But the lifestyle is taking a toll on his marriage—and on him.

When a nerdy analyst approaches him with apocalyptic prognostications of where Bear's high-flying mortgage-backed securities trading may lead, Nick is presented with the kind of ethical dilemma he's spent a lifetime avoiding. Throw in a hot financial journalist who seems to be more interested in him than in the percolating financial Armageddon and the prospect that his own wife may have found a new romantic interest of her own, and you have the recipe for Nick's personal and professional implosion.

By turns hilarious and harrowing, Ghosts of Manhattan follows a winning but flawed protagonist as he struggles to find the right path in a complicated urban heart of darkness
John A. Girardi
, Co-Host & Partner at Girardi | Keese
John Girardi, Partner at Girardi Keese, is one of America's Finest Trial Lawyers and our Co-Host, as always, brings out the most important key elements to the success of today's guests. He and his firm have been dedicated to working hard and getting the best possible recovery for its clients. Girardi Keese's mission is to provide aggressive representation of individuals and businesses who have been injured in sous way, whether by physical harm, property damage, damage to business, or damage to economic interests. Girardi & Keese has two offices in California: Downtown Los Angeles and San Bernardino.