Interview with William J. Mann and Adam Benforado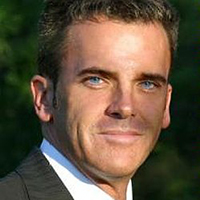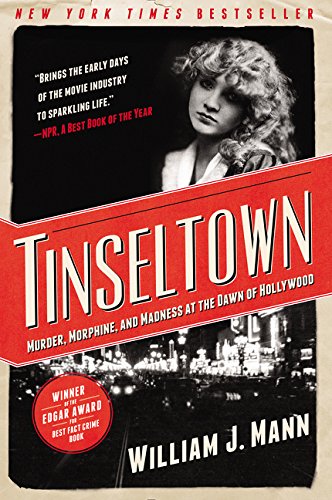 William J. Mann
author of "Tinseltown: Murder, Morphine, and Madness at the Dawn of Hollywood"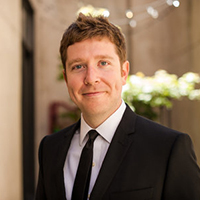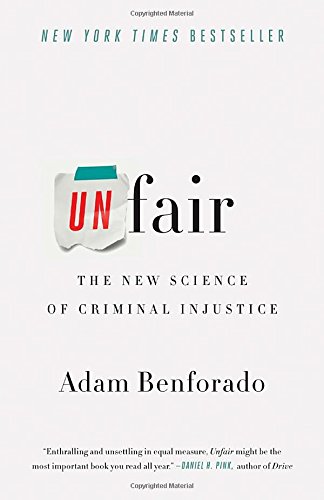 Adam Benforado
author of "Unfair: The New Science of Criminal Injustice"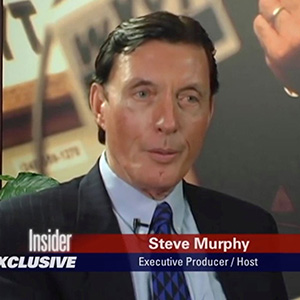 Steve Murphy
Executive Producer & Host
William J. Mann, author of "Tinseltown: Murder, Morphine, and Madness at the Dawn of Hollywood"
I live in two of the most beautiful places on the planet ' Provincetown, Massachusetts, with its exquisite light and ever-shifting dunes in the summer and the fall, and Palm Springs, California, with its majestic mountains and invigorating desert air in the winter.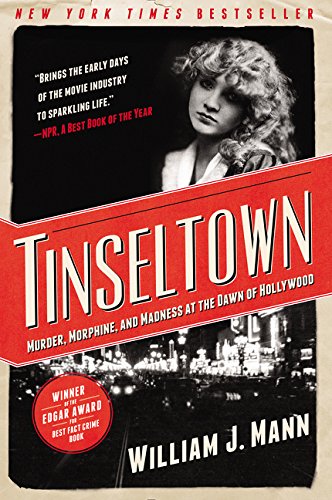 The Book: "Tinseltown: Murder, Morphine, and Madness at the Dawn of Hollywood"
ISBN: 0062242199
Get the book
New York Times Bestseller
Edgar Award winner for Best Fact Crime
The Day of the Locust meets The Devil in the White City and Midnight in the Garden of Good and Evil in this juicy, untold Hollywood story: an addictive true tale of ambition, scandal, intrigue, murder, and the creation of the modern film industry.
By 1920, the movies had suddenly become America's new favorite pastime, and one of the nation's largest industries. Never before had a medium possessed such power to influence. Yet Hollywood's glittering ascendency was threatened by a string of headline-grabbing tragedies—including the murder of William Desmond Taylor, the popular president of the Motion Picture Directors Association, a legendary crime that has remained unsolved until now.
In a fiendishly involving narrative, bestselling Hollywood chronicler William J. Mann draws on a rich host of sources, including recently released FBI files, to unpack the story of the enigmatic Taylor and the diverse cast that surrounded him—including three beautiful, ambitious actresses; a grasping stage mother; a devoted valet; and a gang of two-bit thugs, any of whom might have fired the fatal bullet. And overseeing this entire landscape of intrigue was Adolph Zukor, the brilliant and ruthless founder of Paramount, locked in a struggle for control of the industry and desperate to conceal the truth about the crime. Along the way, Mann brings to life Los Angeles in the Roaring Twenties: a sparkling yet schizophrenic town filled with party girls, drug dealers, religious zealots, newly-minted legends and starlets already past their prime—a dangerous place where the powerful could still run afoul of the desperate.
A true story recreated with the suspense of a novel, Tinseltown is the work of a storyteller at the peak of his powers—and the solution to a crime that has stumped detectives and historians for nearly a century.
Adam Benforado, author of "Unfair: The New Science of Criminal Injustice"
Adam Benforado is a professor, writer, and lawyer.
As a legal scholar, his principal interest is in applying insights from the mind sciences—most notably cognitive psychology—to law and legal theory. He is particularly focused on issues arising in criminal law and corporate law.
Conducting novel experiments and developing existing findings, Professor Benforado's research is dedicated to uncovering how our legal system may reflect unappreciated aspects of our cognitive frameworks and processes, and, as a consequence, how the law may fail to align with our purported values and fall short of meeting our needs. He is currently a co-principal investigator on several experimental projects in progress with psychologist collaborators .
As an undergraduate, Professor Benforado studied at Yale University and Oxford University. He received his J.D. from Harvard Law School and was a Frank Knox Fellow and Visiting Scholar with the Cambridge University Faculty of Law. He clerked for Judge Judith Rogers on the U.S. Court of Appeals for the District of Columbia Circuit. Professor Benforado also worked at Jenner & Block, LLP in Washington, D.C., where he handled trial and appellate litigation matters. He joined the Drexel University School of Law as an assistant professor in 2008 and was granted tenure in 2013. He was a visiting professor at Brooklyn Law School in Spring 2013.
His recent scholarly work includes three chapters in Ideology, Psychology, and Law (Oxford University Press) and articles in the Emory Law Journal (four articles), Maryland Law Review, Indiana Law Journal, Cardozo Law Review, Oregon Law Review, Florida State University Law Review, St. Louis University Law Journal, Entrepreneurial Business Law Journal, Topics in Cognitive Science, and Cognitive Science.
His first book, Unfair: The New Science of Criminal Injustice, was published by Crown in June 2015.
Professor Benforado's op-eds, essays, and letters have appeared in a variety of publications including The New York Times, The Washington Post, The Philadelphia Inquirer, The Providence Journal, The Baltimore Sun, The Houston Chronicle, The Seattle Post-Intelligencer, The Legal Times, and Boston Review. He is also a contributor to The Situationist, the blog of the Project on Law and Mind Sciences at Harvard Law School, and has been a guest blogger at Concurring Opinions, The Faculty Lounge, and PrawfsBlawg.
As an emerging leader in the field of law and mind sciences, Professor Benforado has been invited to speak at a diverse array of public venues and schools around the country including Harvard, Columbia, Ohio State, Vanderbilt, Temple, Wake Forest, Tulsa, Florida State, and the University of Pennsylvania. Although he no longer takes cases, he remains a member of the Washington, D.C. and New York bars.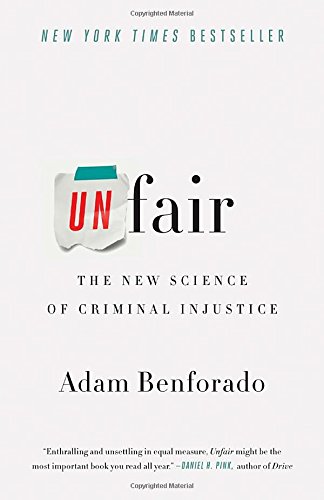 The Book: "Unfair: The New Science of Criminal Injustice"
ISBN: 0770437788
Get the book
"A law professor sounds an explosive alarm on the hidden unfairness of our legal system." —Kirkus Reviews, starred
 
A child is gunned down by a police officer; an investigator ignores critical clues in a case; an innocent man confesses to a crime he did not commit; a jury acquits a killer. The evidence is all around us: Our system of justice is fundamentally broken.
 
But it's not for the reasons we tend to think, as law professor Adam Benforado argues in this eye-opening, galvanizing book. Even if the system operated exactly as it was designed to, we would still end up with wrongful convictions, trampled rights, and unequal treatment. This is because the roots of injustice lie not inside the dark hearts of racist police officers or dishonest prosecutors, but within the minds of each and every one of us.
 
This is difficult to accept. Our nation is founded on the idea that the law is impartial, that legal cases are won or lost on the basis of evidence, careful reasoning and nuanced argument. But they may, in fact, turn on the camera angle of a defendant's taped confession, the number of photos in a mug shot book, or a simple word choice during a cross-examination. In Unfair, Benforado shines a light on this troubling new field of research, showing, for example, that people with certain facial features receive longer sentences and that judges are far more likely to grant parole first thing in the morning.
 
Over the last two decades, psychologists and neuroscientists have uncovered many cognitive forces that operate beyond our conscious awareness. Until we address these hidden biases head-on, Benforado argues, the social inequality we see now will only widen, as powerful players and institutions find ways to exploit the weaknesses of our legal system. 
 
Weaving together historical examples, scientific studies, and compelling court cases—from the border collie put on trial in Kentucky to the five teenagers who falsely confessed in the Central Park Jogger case—Benforado shows how our judicial processes fail to uphold our values and protect society's weakest members. With clarity and passion, he lays out the scope of the legal system's dysfunction and proposes a wealth of practical reforms that could prevent injustice and help us achieve true fairness and equality before the law.
From the Hardcover edition.
Steve Murphy
, Executive Producer & Host