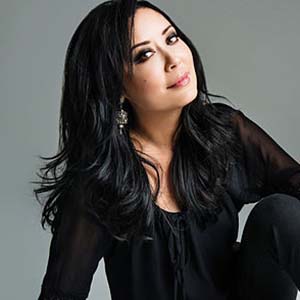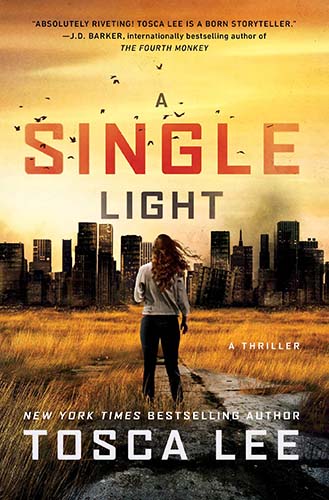 Tosca Lee
author of "A Single Light: A Thriller (2) (The Line Between) "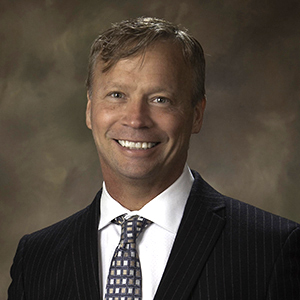 Tosca Lee, author of "A Single Light: A Thriller (2) (The Line Between) "
Tosca Lee is the award-winning, New York Times bestselling author of The Line Between, The House of Bathory Duology (The Progeny, Firstborn), Iscariot, The Legend of Sheba, Demon: A Memoir, Havah: The Story of Eve, and the Books of Mortals series with New York Times bestseller Ted Dekker.
A notorious night-owl, she loves watching TV, eating bacon, playing video games with her kids, and sending cheesy texts to her husband. You can find Tosca hanging around the snack table or wherever bacon is served.
A Single Light, Tosca's highly-anticipated sequel to The Line Between, releases September 17 from Simon & Schuster and is available for pre-order now!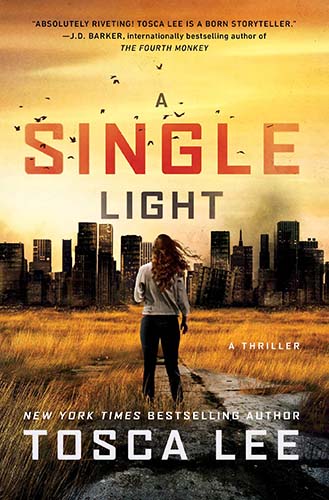 The Book: "A Single Light: A Thriller (2) (The Line Between) "
ISBN: 1476798648
Get the book
Six months after vanishing into an underground silo with sixty others, Wynter and Chase emerge to find the area abandoned by the people Wynter was counting on to help her locate the IV antibiotics her gravely ill friend, Julie, needs in order to live.
As the clock ticks down on Julie's life, Wynter and Chase embark on a desperate search for medicine and answers. But what they find is not a nation on the cusp of recovery thanks to the promising new vaccine Wynter herself had a hand in creating, but one decimated by disease. What happened while they were underground?
With food and water in limited supply and their own survival in question, Chase and Wynter come face-to-face with a society radically changed by global pandemic, where communities scrabble to survive under rogue leaders and cities are war zones. As hope fades by the hour and Wynter learns the terrible truth of the last six months, she is called upon once again to help save the nation she no longer recognizes—a place so dark she's no longer sure it can even survive.
Fast-paced and taut, A Single Light is a breathless thriller of nonstop suspense about the risks of living in a world outside the safe confines of our closely-held beliefs and the relationships and lives that inspire us.
THE LINE BETWEEN
AN EXTINCT DISEASE HAS RE-EMERGED FROM THE MELTING ALASKAN PERMAFROST TO CAUSE MADNESS IN ITS VICTIMS.
When 22 year-old Wynter Roth is cast out of self-contained doomsday cult New Earth, a mysterious outbreak of rapid early onset dementia is spreading across the nation.
As she struggles to start over in a world she's been taught to regard as evil, Wynter finds herself face-to-face with the apocalypse she's feared all her life, convinced she's made a terrible mistake. Until the night her sister shows up with a set of medical samples key to decoding the disease and Wynter learns there's something far more sinister at play.
Filled with action, conspiracy, romance, and questions of whom—and what—to believe, The Line Between is a high-octane story of survival and love in a world on the brink of madness.