Interview with Steven Gore and Jamie Freveletti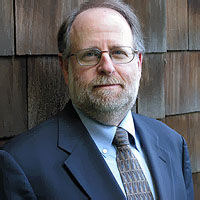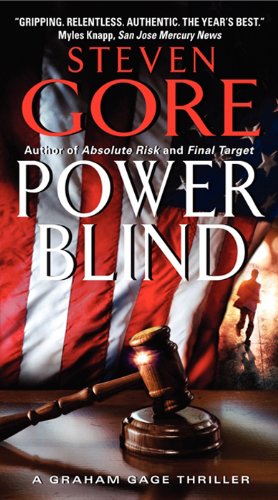 Steven Gore
author of "Power Blind: A Graham Gage Thriller"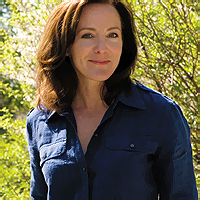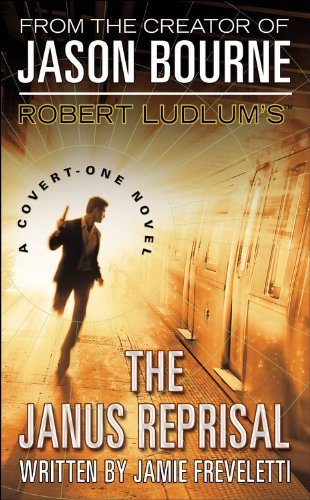 Jamie Freveletti
author of "Robert Ludlum's: The Janus Reprisal"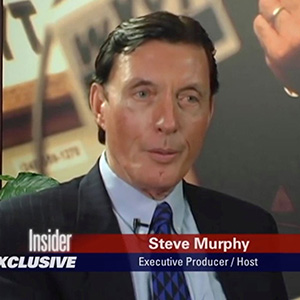 Steve Murphy
Executive Producer & Host
Steven Gore, author of "Power Blind: A Graham Gage Thriller"
Prominent Trial Attorney, Jack Girardi interviews Steve Gore a former private investigator whose thrillers draw on his investigations of murder, fraud, money laundering, organized crime, political corruption, and drug, sex, and arms trafficking, in Europe, Asia, and Latin America. Gore has been featured on 60 Minutes for his work and has been honored for excellence in his field. He is trained in forensic science and has lectured to professional organizations on a wide range of legal and criminal subjects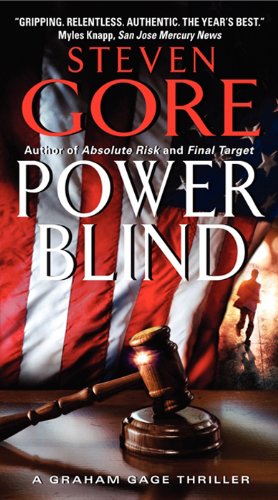 The Book: "Power Blind: A Graham Gage Thriller"
ISBN:
Get the book
Power corrupts.
Power and money corrupt absolutely.
In Washington, Senator Landon Meyer—leading presidential candidate and pivotal voice in a divided senate—imposes his choices to fill two Supreme Court vacancies on the President. In San Francisco, Charlie Palmer—a specialist in burying the crimes of the political and financial elite—lies paralyzed by a gunshot. Linking the two is the senator's all-too-cunning brother—a federal judge secretly managing his campaign.
An hour before his death, Palmer reaches out to private investigator Graham Gage, a man he's both feared and admired, but his words remain choked in his throat. A funeral-day burglary of Palmer's office and a wife's plea for the truth about her husband's misdeeds plunge Gage into a morass of murder, corporate cover-ups, and corrupted justice that masks a political money-laundering scheme threatening to destroy not only our democracy, but all that is dear to Gage . . .
Jamie Freveletti, author of "Robert Ludlum's: The Janus Reprisal"
Prominent Trial Attorney, Jack Girardi interviews Jamie Freveletti, internationally bestselling and ITW- and Barry Award-winning author of thrillers, Running from the Devil, Running Dark, and The Ninth Day. A trial attorney with a diploma in international studies, she is an avid distance runner and holds a black belt in Aikido, a Japanese martial art. She lives in Chicago with her family.
ROBERT LUDLUM was the author of twenty-seven novels, each one a New York Times bestseller. There are more than 225 million of his books in print, and they have been translated into thirty-two languages. He is the author of The Scarlatti Inheritance, The Chancellor Manuscript, and the Jason Bourne series–The Bourne Identity, The Bourne Supremacy, and The Bourne Ultimatum–among others. Mr. Ludlum passed away in March 2001.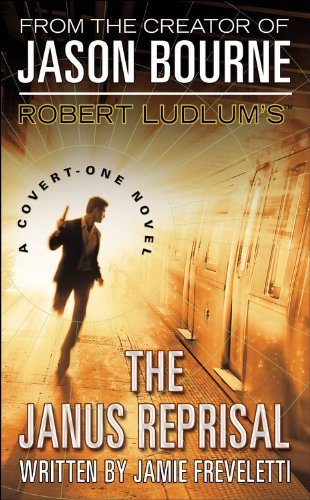 The Book: "Robert Ludlum's: The Janus Reprisal"
ISBN: 0446539856
Get the book
With U.S. intelligence agencies wracked by internal power struggles and paralyzed by bureaucracy, the president was forced to establish his own clandestine group–Covert-One. It is activated only as a last resort, when the threat is on a global scale and time is running out.
THE JANUS REPRISAL
It begins with a terrorist attack. Covert-One operative Colonel Jon Smith is attending a conference in The Hague on infectious diseases, together with leading scientists and political figures from around the world. Without warning, the conference hotel is consumed in a bloodbath. Smith is caught in the crossfire and barely escapes . . . but not before discovering a picture of himself and two other targets in the pocket of one of the shooters.
But the hotel is not the only location under attack in The Hague. Bombs are going off at the train station, the airport, and the International Criminal Court, where Pakistani warlord Oman Dattar is being held while he's tried for crimes against humanity. In the resulting chaos, the prisoner escapes.
Dattar nurses a special hatred for the United States and its allies. With his freedom, and access to a mysterious new weapon, Dattar puts in motion a murderous, ambitious plot to exact his revenge and bring down the West once and for all–unless Covert-One can stop him.
Steve Murphy
, Executive Producer & Host