Interview with Steve Villano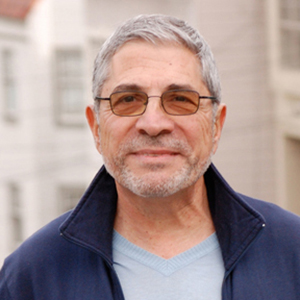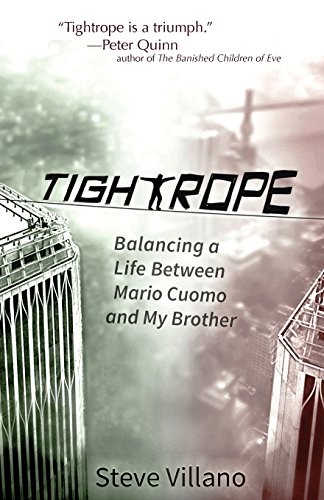 Steve Villano
author of "Tightrope: Balancing a Life Between Mario Cuomo and My Brother"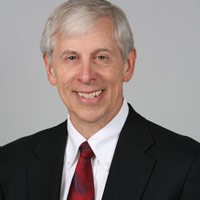 John A. Girardi
Co-Host & Partner at Girardi | Keese
Steve Villano, author of "Tightrope: Balancing a Life Between Mario Cuomo and My Brother"
Steve Villano, a native of Brooklyn, New York, is the former head of Governor Mario M. Cuomo's New York City Press Office, with decades of experience in public service, public education, public health, and as CEO of several national, non-profit organizations. As a key member of Cuomo's staff during two Presidential boomlets, Villano wrote Op-Ed pieces and worked on speeches that ranged from the First Amendment, to immigration, race relations, affordable housing, higher education, nuclear power, the environment, and ethnic stereotyping.
A labor journalist for the National Education Association for a decade, Villano has written about censorship, the rise of the Far Right in America and about sweatshop conditions at cap and gown factories in New York. He developed a national Holocaust curriculum for classroom use while with the NEA, and a curriculum on Ethics in the Workplace for Cornell University's ILR School's Labor Studies Program. His writing has received numerous awards from the Educational Press Association of America, the Long Island Press Club and the New York State Press Association, as well as a leadership award from the Arthur Ashe Institute for Urban Health.
He holds a Bachelors Degree in Political Science from the State University of New York at Albany, a Masters Degree in Communications, and a Juris Doctorate (JD) from Hofstra University Law School. Villano presently lives in Northern California.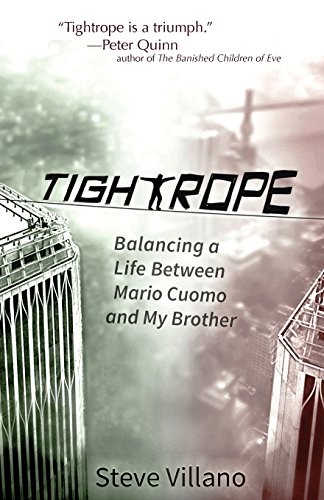 The Book: "Tightrope: Balancing a Life Between Mario Cuomo and My Brother"
ISBN: 1942762429
Get the book
During a span of seven years, from 1985-1992, when Steve Villano worked with Mario Cuomo, Steve's brother Michael was at the peak of his association with John Gotti. Within days of each other in December, 1985, Gotti became the head of the Gambino Crime Family, following the murder of Paul Castellano–and Cuomo became the favorite candidate for the Democratic Party's nomination for President of the United States. In Tightrope, Villano shares the wrenching conflict between his family's ties to organized crime and his love for his brother, his own integrity, commitment to Mario Cuomo, and to public service.
\"Steve Villano's Tightrope is a richly insightful, deeply moving account of love, loyalty and family lived out in the complex intersection of organized crime and big-league politics. A true story told with all the narrative power of gripping fiction, there's not a false word in these pages. Villano writes like an angel as he wrestles with the devil. Tightrope is a triumph.\"
–Peter Quinn, author of Banished Children of Eve: A Novel of Civil War New York, Hour of the Cat (1st Installment of the Fintan Dunne Trilogy), Looking for Jimmy: A Search for Irish Americans, The Man Who Never Returned (2nd Installment of the Fintan Dunne Trilogy), Dry Bones (3rd Installment of the Fintan Dunne Trilogy)
\"Rich and insightful, Tightrope probes the mysteries of family, the divergent paths of children, the consequences of their choices and the blood bond that holds them together against the odds and possibly against all common sense. Steve Villano's moral and emotional struggle will take your breath away…Tightrope is a book about the Italian-American experience that is also about any immigrant family's journey…\"
–Chiara Coletti, former New York Newsday/Newsday Vice President of Public Affairs
\"Steve Villano paints a complex, intimate portrait, intertwined through the two worlds of himself and his brother: Steve, a staffer for Governor Mario M. Cuomo of New York State, and his brother, a reputed bagman for mob boss John Gotti. The story is both brave and jarring. Can one love a person but hate his choices? Describing his relationship with his brother, Steve argues powerfully that one can. The result is a narrative rich both in emotional detail and in historical nuances…\" –Sasha Abramsky, author of The House of Twenty Thousand Books, The American Way of Poverty: How the Other Half Still Lives, Inside Obama's Brain
\"Steve Villano's book is a frank and unvarnished account of the long struggle in his New York Italian-American family… Steve took an upward path in his career, becoming an impeccable civil servant, working for one of America's most distinguished Italian-American governors, Mario Cuomo. His brother took an opposite path, associating with the most feared Italian-American mobster of his generation, John Gotti. How Villano dealt with these opposing forces of light and darkness, abhorring his brother's choice but still feeling love for him, hiding the truth from friends, and teetering on a tightrope between two diametrically different worlds, is a gripping tale–like a Hollywood story, but it is all true.\"
–Stephen C. Schlesinger, co-author of Bitter Fruit: The Story of the American Coup in Guatamala (with Stephen Kinzer), Act of Creation: The Founding of the United Nations, The Letters of Arthur Schlesinger, Jr., Edited by Stephen C. and Andrew Schlesinger
John A. Girardi
, Co-Host & Partner at Girardi | Keese
John Girardi, Partner at Girardi Keese, is one of America's Finest Trial Lawyers and our Co-Host, as always, brings out the most important key elements to the success of today's guests. He and his firm have been dedicated to working hard and getting the best possible recovery for its clients. Girardi Keese's mission is to provide aggressive representation of individuals and businesses who have been injured in sous way, whether by physical harm, property damage, damage to business, or damage to economic interests. Girardi & Keese has two offices in California: Downtown Los Angeles and San Bernardino.