Interview with Sarah Langan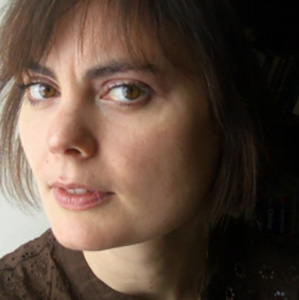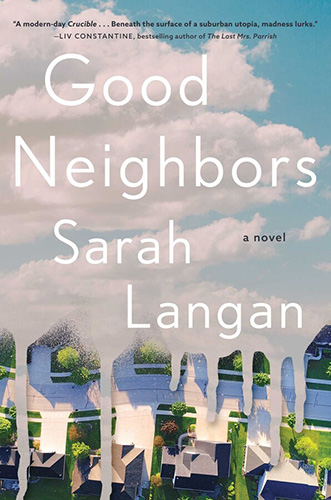 Sarah Langan
author of "Good Neighbors"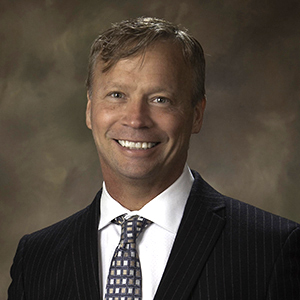 Sarah Langan, author of "Good Neighbors"
Sarah grew up on Long Island, in a town called Garden City, but not on a crescent bordering a park. She got her MFA in creative writing from Columbia University, and also received her Master's in Environmental Health Science/Toxicology from New York University. She lives in Los Angeles with her husband and daughters.
She's received three Bram-Stoker awards, and her work has often been included in best-of-the year lists and anthologies. She's a founding board member of the Shirley Jackson Awards, and works in both film and prose.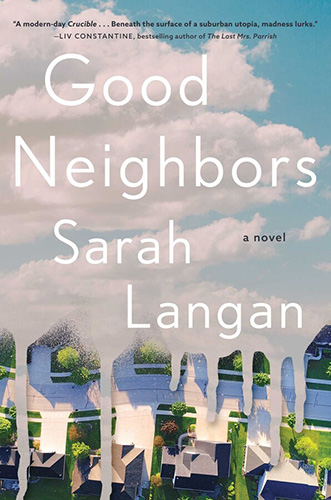 Welcome to Maple Street, a picture-perfect slice of suburban Long Island, its residents bound by their children, their work, and their illusion of safety in a rapidly changing world.
Arlo Wilde, a gruff has-been rock star who's got nothing to show for his fame but track marks, is always two steps behind the other dads. His wife, beautiful ex-pageant queen Gertie, feels socially ostracized and adrift. Spunky preteen Julie curses like a sailor and her kid brother Larry is called "Robot Boy" by the kids on the block.
Their next-door neighbor and Maple Street's Queen Bee, Rhea Schroeder—a lonely community college professor repressing a dark past—welcomes Gertie and family into the fold. Then, during one spritzer-fueled summer evening, the new best friends share too much, too soon.
As tensions mount, a sinkhole opens in a nearby park, and Rhea's daughter Shelly falls inside. The search for Shelly brings a shocking accusation against the Wildes that spins out of control. Suddenly, it is one mom's word against the others in a court of public opinion that can end only in blood.
A riveting and ruthless portrayal of American suburbia, Good Neighbors excavates the perils and betrayals of motherhood and friendships and the dangerous clash between social hierarchy, childhood trauma, and fear.