Interview with Rorke Denver and Leigh Steinberg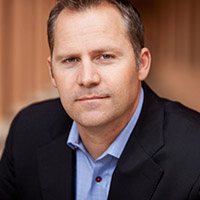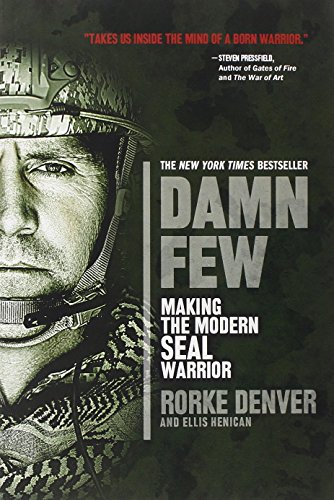 Rorke Denver
author of "Damn Few: Making the Modern SEAL Warrior"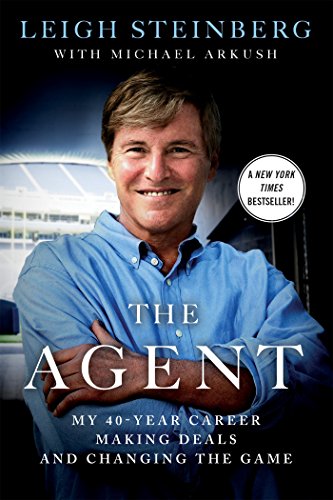 Leigh Steinberg
author of "The Agent: My 40-Year Career Making Deals and Changing the Game"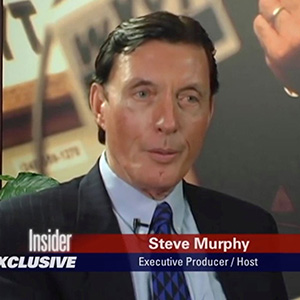 Steve Murphy
Executive Producer & Host
Rorke Denver, author of "Damn Few: Making the Modern SEAL Warrior"
LCDR Rorke T. Denver has run every phase of training for the U.S. Navy SEALs and led special-forces missions in the Middle East, Africa, Latin America and other international hot spots. He starred in the hit film Act of Valor, which is based on true SEAL adventures. His first book, Damn Few: Making the Modern SEAL Warrior, takes you inside his personal story and the fascinating, demanding SEAL training program he now oversees.
After completing the SEALs' legendary Basic Underwater Demolition program in 1999 (BUD/S Class 224), Denver began an action-filled 13-year career as a platoon commander and training leader with America's premier special-operations force. As assistant officer in charge of BRAVO Platoon at SEAL Team THREE, he was deployed to SOUTCOM, the Central and South American Area of Operations, where his platoon was the "alert" SEAL team for maritime interdiction, hostage rescue, counter-insurgency and counter-narcotics. As SEAL officer aboard the USS Bonhomme Richard, Denver led his group's response to a murderous uprising in the Ivory Coast nation of Liberia, launching advanced-force operations, conducting hydrographic beach reconnaissance and helping to get U.S. Marines safely ashore. At Special Boat Team TWELVE, he started the Maritime Capable Air Deployable Boat Detachment, which specialized in parachuting large assault boats from U.S. aircraft.
In 2006, Denver was officer in charge of BRAVO Platoon of SEAL Team THREE in Iraq's Al Anbar Province in one of the most combat-heavy deployments of any regular SEAL team since Vietnam. Stationed in Habbaniya, his team conducted more than 190 missions including sniper operations, direct assaults, special reconnaissance and ground patrols. Two of his teammates were killed in action, including Mike Monsoor, who received the Medal of Honor for jumping on a live grenade to save his teammates. Denver's team has been widely credited with propelling the "Tribal Awakening" that helped to neutralize Iraq's Shia insurgency. Denver was awarded the Bronze Star with "V" for valorous action in combat.
After returning to the United States, Denver was appointed flag lieutenant to Admiral Joseph Maguire, commanding officer of Naval Special Warfare, traveling to Afghanistan and briefing Congress on SEAL operations. In 2009, he became First Phase officer of SEAL Basic Training including Hell Week, then rose to Basic Training officer. He went on to run all phases of training including advanced sniper, hand-to-hand fighting, communications, diving and language.
Denver is an honor graduate of the United States Army Ranger School. He holds a Bachelor of Arts degree from Syracuse University, where he was an All-American lacrosse player and captain of the varsity lacrosse team. He earned a Master's Degree in Global Business Leadership from the University of San Diego. He lives with his wife and two young daughters in San Diego, California. In his off-duty hours, he enjoys surfing, hunting, fly-fishing, reading and playing on the living-room floor with his amazing girls.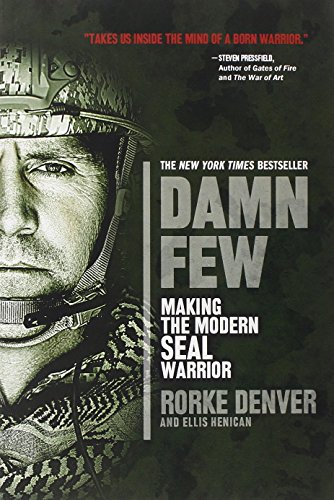 The Book: "Damn Few: Making the Modern SEAL Warrior"
ISBN: 1401312802
Get the book
From leadership expert, former Navy SEAL, "American Grit" feature player, and author of Worth Dying For: A Navy SEAL's Call to a Nation, Rorke Denver, the bestselling account of how he helped create the U.S. Navy SEALS of today. Rorke Denver trains the men who become Navy SEALs–the most creative problem solvers on the modern battlefield, ideal warriors for the kinds of wars America is fighting now. With his years of action-packed mission experience and a top training role, Lieutenant Commander Denver understands exactly how tomorrow's soldiers are recruited, sculpted, motivated, and deployed.
Now, Denver takes you inside his personal story and the fascinating, demanding SEAL training program he now oversees. He recounts his experience evolving from a young SEAL hopeful pushing his way through Hell Week, into a warrior engaging in dangerous stealth missions across the globe, and finally into a lieutenant commander directing the indoctrination, requalification programs, and the "Hero or Zero" missions his SEALs undertake.
From his own SEAL training and missions overseas, Denver details how the SEALs' creative operations became front and center in America's War on Terror-and how they are altering warfare everywhere. In fourteen years as a SEAL officer, Rorke Denver tangled with drug lords in Latin America, stood up to violent mobs in Liberia, and battled terrorists in Iraq and Afghanistan. Leading 200 commando missions, he earned the Bronze Star with V for valor. He has also served as flag aide to the admiral in charge and spent the past four years as executive officer of the Navy Special Warfare Center's Advanced Training Command in Coronado, California, directing all phases of the basic and advanced training that prepare men for war in SEAL teams. He recently starred in the film Act of Valor. He is married and has two daughters.
Ellis Henican is a columnist at Newsday and an on-air commentator at the Fox News Channel. He has written two recent New York Times bestsellers, Home Team with New Orleans Saints coach Sean Payton and In the Blink of an Eye with NASCAR legend Michael Waltrip.
With all the SEALs' recent successes, we have been getting a level of acclaim we're not used to. But something important has been missing in this warm burst of publicity . Correcting that is my mission here.
My own SEAL dream was launched by a book. My hope is that this one teaches lessons that go far beyond the battlefield, inspiring a fresh generation of warriors to carry on that dream.
-Lieutenant Commander Rorke Denver
Leigh Steinberg, author of "The Agent: My 40-Year Career Making Deals and Changing the Game"
Leigh William Steinberg is an American sports agent. During his 30-year career, Steinberg has represented over 150 professional athletes in football, baseball, basketball, boxing, and Olympic sports. He has represented the No. 1 pick overall in the NFL draft a record eight times, a milestone unmatched within the sports industry. His client list has included Steve Bartkowski, Steve Young, Troy Aikman, Warren Moon, Bruce Smith, Thurman Thomas, Kordell Stewart, Jeff George, Ben Roethlisberger, Myron Rolle, Matt Leinart, Mark Brunell, Ricky Williams, Howie Long, Eric Karros, Dusty Baker, Lennox Lewis, Oscar de la Hoya, and John Starks. Steinberg is often credited as the real life inspiration of the sports agent from the film Jerry Maguire.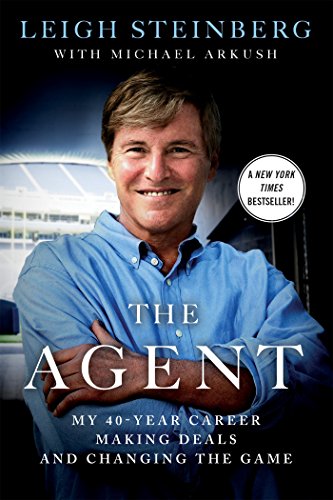 The Book: "The Agent: My 40-Year Career Making Deals and Changing the Game"
ISBN: 125006774X
Get the book
A New York Times bestseller!
The real-life "Jerry Maguire," superagent Leigh Steinberg shares his personal stories on the rise, fall, and redemption of his game-changing career in the high-stakes world of professional sports
Leigh Steinberg is renowned as one of the greatest sports agents in history, representing such All-Pro clients as Troy Aikman, Bruce Smith, and Ben Roethlisberger. Over one particular seven-year stretch, Steinberg represented the top NFL Draft pick an unheard of six times. Director Cameron Crowe credits Steinberg as a primary inspiration for the titular character in Jerry Maguire, even hiring Steinberg as a consultant on the film. Lightyears ahead of his contemporaries, he expanded his players' reach into entertainment. Already the bestselling author of a business book on negotiation, the original superagent is now taking readers behind the closed doors of professional sports, recounting priceless stories, like how he negotiated a $26.5 million package for Steve Young―the biggest ever at the time―and how he passed on the chance to represent Peyton Manning.
Beginning with his early days as a student leader at Berkeley, Steinberg details his illustrious rise into pro sports fame, his decades of industry dominance, and how he overcame a series of high-profile struggles to regain his sobriety and launch his comeback. This riveting story takes readers inside the inner circle of top-notch agents and players through the visionary career of Leigh Steinberg, the pre-eminent superagent of our time.
Steve Murphy
, Executive Producer & Host