Interview with Robert Pobi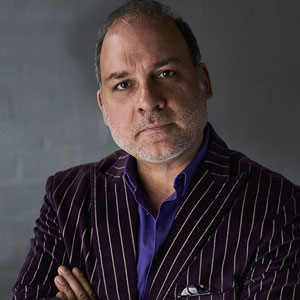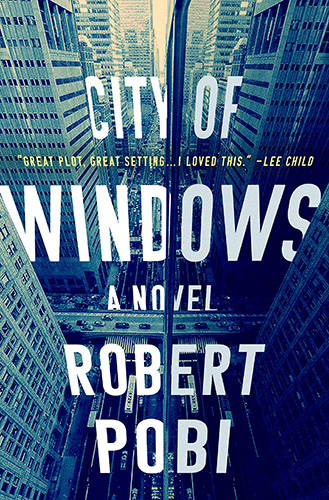 Robert Pobi
author of "City of Windows"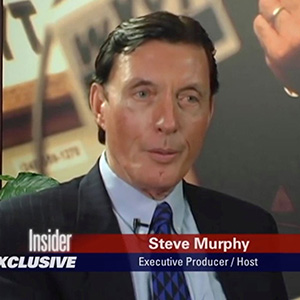 Steve Murphy
Executive Producer & Host
Robert Pobi, author of "City of Windows"
Robert Pobi's first novel, the international success Bloodman, was published in nineteen countries and fifteen languages, making bestseller lists around the world.
He lives in the country, but spends most of the summer and fall months at his cabin on a lost lake in the mountains (where a 3:00 a.m. swim one August inspired his novel Mannheim Rex). He does not have telephone, Internet, or television at the cabin; if he needs to check email, he has to drive eight miles to a tiny town hall for the free wifi at the picnic table inhabited by a gang of octogenarian chain smokers. When the cold starts chewing on the trees, he heads to a place he has on the beach, where his nearest neighbor—a retired cop who shares the same first name—makes the best whiskey sour he has ever tasted.
He writes at a desk that once belonged to Roberto 'God's Banker' Calvi, and has (or definitely doesn't have) a small collection of shrunken human heads (known as tsantsas in anthropological and collector circles) that continually weird out his housekeeper. He owns too many fountain pens and is constantly making notes in old-school Mead marble composition books.
Among his small group of friends, he is infamous for getting the only Buddhist monk in their ranks to yell at him (they were walking in the forest and debating the merits of meditation at the time—true story).
Some of his favorite writers are Jimmy Breslin, Peter Benchley, Emily Brontë, Michael Crichton, Stephen Davis, William Faulkner, Morton Freedgood, John Galligan, Thomas Harris, Ernest Hemingway, Christopher Hitchens, Andrew Kaplan, Rudyard Kipling, Glenn Meade, Seth Morgan, David Morrell, Jeff Raines, Mary Shelley, Hunter S. Thompson, Trevanian, Mark Twain, and Gore Vidal.
His favorite books on writing are The Joy of Writing: A Guide for Writers Disguised as a Literary Memoir by Pierre Berton and Lessons from a Lifetime of Writing: A Novelist Looks at his Craft by David Morrell.
Due to his private nature, he does not do Instagram, Facebook, Twitter, Snapchat or any other social media. Much to his agent's irritation, he does not own a cell phone. He is working on his email skills.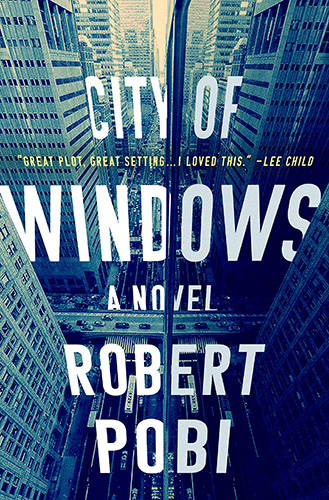 In the tradition of Jeffery Deaver's Lincoln Rhyme and David Baldacci's Amos Decker, Robert Pobi's City of Windows introduces Lucas Page, a brilliant, reluctant investigator, matching wits with a skilled, invisible killer.
During the worst blizzard in memory, an FBI agent in a moving SUV in New York City is killed by a nearly impossible sniper shot. Unable to pinpoint where the shot came from, as the storm rapidly wipes out evidence, the agent-in-charge Brett Kehoe turns to the one man who might be able to help them―former FBI agent Lucas Page.
Page, a university professor and bestselling author, left the FBI years ago after a tragic event robbed him of a leg, an arm, an eye, and the willingness to continue. But he has an amazing ability to read a crime scene, figure out angles and trajectories in his head, and he might be the only one to be able to find the sniper's nest. With a new wife and family, Lucas Page has no interest in helping the FBI―except for the fact that the victim was his former partner.
Agreeing to help for his partner's sake, Page finds himself hunting a killer with an unknown agenda and amazing sniper skills in the worst of conditions. And his partner's murder is only the first in a series of meticulously planned murders carried out with all-but-impossible sniper shots. The only thing connecting the deaths is that the victims are all with law enforcement―that is until Page's own family becomes a target.
To identify and hunt down this ruthless, seemingly unstoppable killer, Page must discover what hidden past connects the victims before he himself loses all that is dear to him.
Steve Murphy
, Executive Producer & Host