Interview with Robert Dugoni Last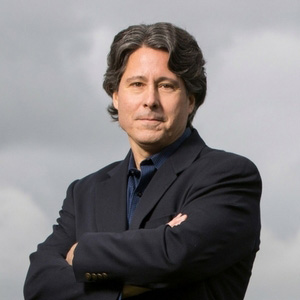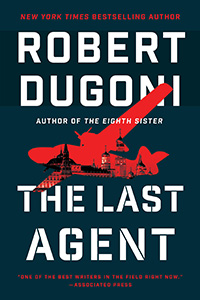 Robert Dugoni
author of "The Last Agent"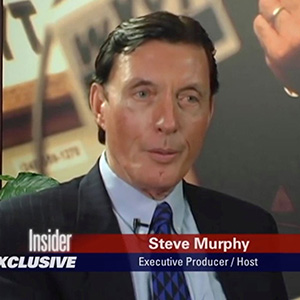 Steve Murphy
Executive Producer & Host
Robert Dugoni, author of "The Last Agent"
Bob Dugoni sits down with Michael Carter and Steve Murphy on the nationally syndicated and acclaimed LBI Radio show to discuss his latest best seller.
Bob is the critically acclaimed New York Times, Wall Street Journal, Washington Post and #1 Amazon bestselling author of the Tracy Crosswhite police series set in Seattle, which has sold more than 8 million books worldwide.
He is also the author of The Charles Jenkins espionage series, the David Sloane legal thriller series, and several stand-alone novels including The 7th Canon, Damage Control, and the literary novels, The Extraordinary Life of Sam Hell – Suspense Magazine's 2018 Book of the Year, for which Dugoni's narration won an AudioFile Earphones Award and the critically acclaimed, The World Played Chess; as well as the nonfiction exposé The Cyanide Canary, a Washington Post Best Book of the Year.
Several of his novels have been optioned for movies and television series. Dugoni is the recipient of the Nancy Pearl Award for Fiction and a three-time winner of the Friends of Mystery Spotted Owl Award for best novel set in the Pacific Northwest. He has also been a finalist for many other awards including the International Thriller Award, the Harper Lee Prize for Legal Fiction, the Silver Falchion Award for mystery, and the Mystery Writers of America Edgar Award.
Robert Dugoni's books are sold in more than twenty-five countries and have been translated into more than thirty languages.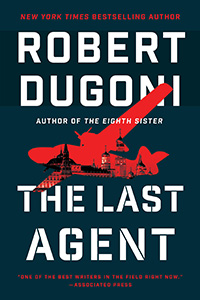 The Book: "The Last Agent"
ISBN: 978-1542014984
Get the book
An Amazon Charts, Washington Post, and Wall Street Journal bestselling series.
An American operative in Russia is on the run for his life in a thriller of heart-stopping betrayal and international intrigue by the New York Times bestselling author of The Eighth Sister.
Betrayed by his own country and tried for treason, former spy Charles Jenkins survived an undercover Russian operation gone wrong. Exonerated, bitter, and safe, the retired family man is through with duplicitous spy games. Then he learns of a woman isolated in Moscow's notorious Lefortovo Prison.
If it's Paulina Ponomayova, the agent who sacrificed her life to save his, Jenkins can't leave her behind. But there's no guarantee it's her. Or proof Paulina is still alive. To find out, Jenkins must return to Russia. Next move: blackmail Viktor Federov, a former Russian officer with his own ax to grind, into helping him infiltrate Lefortovo. The enemy who once pursued Jenkins across three continents is now the only man Jenkins can trust.
Every step of the way—from Moscow to Scandinavia to the open ocean—they're hunted by a brutal Russian agent on a killer quest of his own. Out of loyalty to Paulina—dead or alive—Jenkins is putting everyone's life on the line for a new mission that could be his last.
Steve Murphy
, Executive Producer & Host