Interview with Robert Dugoni Last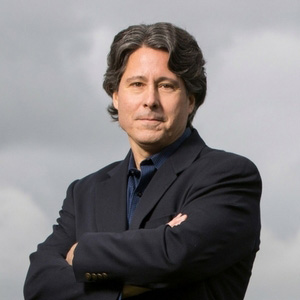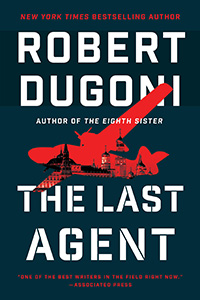 Robert Dugoni
author of "The Last Agent"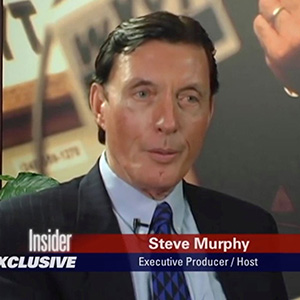 Steve Murphy
Executive Producer & Host
Robert Dugoni, author of "The Last Agent"
Prominent Trial Attorney, Jack Girardi interviews Robert Dugoni, New York Times Best-selling author, who has been writing his entire life. Born in Pocatello, Idaho, Dugoni was raised in Burlingame, California, where his dream of being a writer was cemented in the seventh grade.
Dugoni's love of writing took him to Stanford University where he graduated Phi Beta Kappa with a degree in journalism before obtaining his doctorate of jurisprudence from the UCLA School of Law.
For 13 years, Dugoni practiced law full-time, but never wavered from his writing dreams. In 1999, he decided to give up his full-time practice and moved to Seattle to write novels.
10 years and 4 novels later, his award-winning books, now published internationally in 17 countries, have established Dugoni as an A-list writer in the crowded Legal Thriller genre.
In this gripping, high-octane legal thriller by critically acclaimed New York Times bestselling author Robert Dugoni, a father steps outside the law and does whatever it takes to save his son, trapped in a juvenile detention center from hell.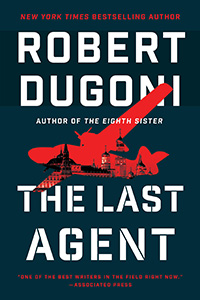 The Book: "The Last Agent"
ISBN: 978-1542014984
Get the book
An Amazon Charts, Washington Post, and Wall Street Journal bestselling series.
An American operative in Russia is on the run for his life in a thriller of heart-stopping betrayal and international intrigue by the New York Times bestselling author of The Eighth Sister.
Betrayed by his own country and tried for treason, former spy Charles Jenkins survived an undercover Russian operation gone wrong. Exonerated, bitter, and safe, the retired family man is through with duplicitous spy games. Then he learns of a woman isolated in Moscow's notorious Lefortovo Prison.
If it's Paulina Ponomayova, the agent who sacrificed her life to save his, Jenkins can't leave her behind. But there's no guarantee it's her. Or proof Paulina is still alive. To find out, Jenkins must return to Russia. Next move: blackmail Viktor Federov, a former Russian officer with his own ax to grind, into helping him infiltrate Lefortovo. The enemy who once pursued Jenkins across three continents is now the only man Jenkins can trust.
Every step of the way—from Moscow to Scandinavia to the open ocean—they're hunted by a brutal Russian agent on a killer quest of his own. Out of loyalty to Paulina—dead or alive—Jenkins is putting everyone's life on the line for a new mission that could be his last.
Steve Murphy
, Executive Producer & Host