Interview with Ray Morrow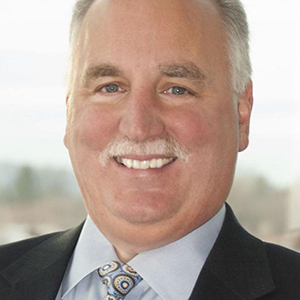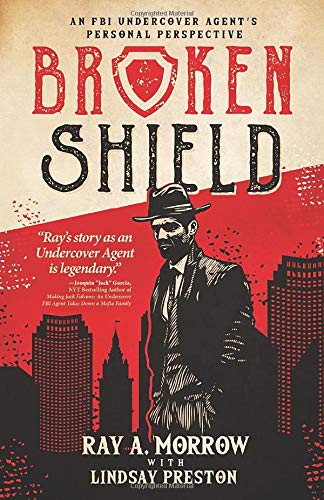 Ray Morrow
author of "Broken Shield: An FBI Undercover Agent's Personal Perspective"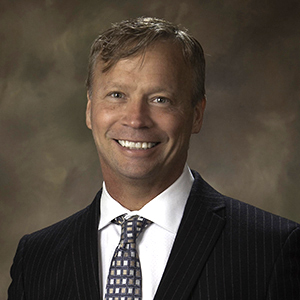 Ray Morrow, author of "Broken Shield: An FBI Undercover Agent's Personal Perspective"
Ray Anthony Morrow was born in Ellwood City, moved to Aliquippa, PA when he was 8 years old. Graduated from Hopewell High School in 1973 and went on to college where he graduated from PENNSYLVANIA STATE UNIVERSITY in State College, PA where he received a B.S. Degree in Law Enforcement & Corrections/ Behavioral Science.
After graduating from Penn State in 1977, Ray was hired by the Federal Bureau of Investigation as a File Clerk in the FBI's Identification Division. A year later Ray was hired by the U.S. Secret Service Uniformed Division assigned to the White House Detail to protect the President of the United States and the First Family.
In August 1980, Ray was hired by Allegheny International as an Executive Protection Specialist, assigned to protect the President of Allegheny International a Fortune 500 Company. During this assignment Ray travelled all over the world protecting Mr. Graemer K. Hilton, President of Allegheny International.
In February 1987, Ray was hired by the FBI as a Special Agent and attended the FBI Academy in Quantico, VA from February 1987 through May 1987. Ray's first FBI filed office assignment was Louisville, KY where he was assigned to the division's Drug Squad.
In May 1989, Ray was selected for an undercover assignment where he served as primary undercover agent in a 2-year police corruption matter while assigned to the Cleveland, OH, FBI field office which resulted in the indictments and arrests, of 30 Cleveland Police Officers of which 29 were convicted.
From 1992 through Ray had assignments in Atlanta, GA, and at FBI headquarters where he was assigned to the FBI Director's Protective Detail and the Undercover and Sensitive Operations Unit. In 1996, Ray was selected as the White-Collar Crimes Squad Supervisor in Tampa, FL.
In 2000, Ray was promoted to Assistant Special Agent in Charge of the Minneapolis Field Office, where he served as Second-in-Command for all FBI Operations in the Minneapolis Field Office which covered (MN, ND, SD) and as Acting Special Agent in Charge from August 2001 to December 2001.
In 2003, Ray was selected as the Section Chief of the Resources Management Division located at the FBI's Criminal Justice Information Services Division in Clarksburg, WV from 2003 to 2005.
In 2005, Ray was selected as the Special Agent in Charge Administrative Division of the New York Field Office.
In 2006, Ray was selected as the Special Agent in Charge of the FBI Pittsburgh Field Office until his retirement in November 2007.
Upon his retirement Ray was hired as the Director of Corporate Security for MTR GAMING, INC., in Chester, WV.
In 2010, Ray was hired by Siemens Corporation in Iselin, NJ and subsequently, Fairfax, VA where he served as a Senior Regulatory and Compliance Investigator until December 2013.
In January 2014, Ray joined the Pennsylvania Turnpike Commission as the Inspector General and in July 2014 was promoted to his current position of Chief Compliance Officer.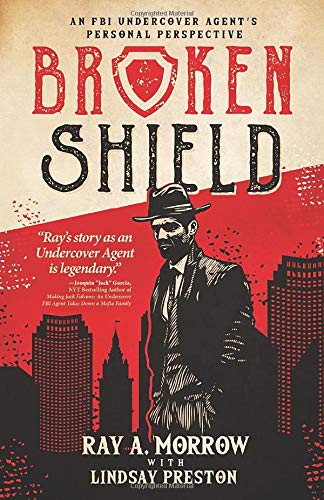 The Book: "Broken Shield: An FBI Undercover Agent's Personal Perspective"
ISBN: 1647041384
Get the book
Broken Shield: AN FBI UNDERCOVER AGENT'S PERSONAL PERSPECTIVE, is a remarkable narrative of a young boy's fascination and admiration of the FBI and how as a young inexperienced agent with no undercover experience became the primary undercover agent in one of the FBI's largest police corruption undercover investigations. Ray A. Morrow takes you through a series of life events that led to his historic undercover operation and the physical and emotional toll that he and his young family took on.
The code name for the investigation was (SHIRON) which was much more than just another undercover operation and Ray Morrow was certainly not just another undercover agent. The inherent danger and difficulty in identifying and rooting out corrupt officers of the Cleveland Police Department created numerous obstacles to the successful completion of the most important investigation into police corruption in the history of the city. Unlike other investigations of drug or organized crime groups, Ray placed himself in an environment in which the players were all armed, not only with weapons, but also with the information and technology available to any modern police department. He did it with relatively little prior experience, with an undefined understanding of the scope of the corruption and in a city totally unfamiliar to him.  He did it with a great sense of duty and pride, but without the slightest concern for personal recognition. And, he did it at a great personal cost.
Ray Morrow's career as an FBI Undercover Agent is truly an amazing story. It gives you a real glimpse into what it is like to be in a position that the wrong move can result in the undercover agent's demise. The damage that Ray inflicted against corrupt Police Officers in the Cleveland Police Department is immeasurable. Putting his life on the line day to day for our country is what being an actual hero is all about. After reading his story you will understand why we need "sheepdogs" like Ray to protect us from the wolves that lay in wait.
As the primary Undercover Agent, Ray successfully gathered evidence on corrupt Police Officers who were accepting payments to act as lookouts in order to protect illegal gambling casinos and drug shipments. They did this all while wearing their Police uniforms. The Case resulted in the indictments and arrests of 30 Cleveland Police Officers and 17 other individuals.
Ray's story as an Undercover Agent is legendary. His experiences while an Undercover Agent are valuable training tools for all new Agents at the FBI Academy. This story depicts Ray and his many accomplishments as both an Undercover Agent and his eventual rise through the executive ranks of the FBI to eventually becoming the Special Agent in Charge of the Pittsburgh, PA FBI Office his hometown.
In the SHIRON investigation Ray's efforts resulted in bringing this highly sensitive and complex operation to a substantially successful completion. It is heroic stuff and it could not have been undertaken by any other agency other than the FBI, nor better accomplished by anyone other than Ray. 
Ray Morrow commanded an illustrious career with the Federal Bureau of Investigation, a chronology of service that ranged from duties as a street level Special Agent to executive administration as Special Agent-In-Charge of the Pittsburg Field Office.  Ray's journey was particularly lionized in Bureau lore as documented in his work as an undercover operative in a notorious urban police corruption investigation.  Ray's "book speaks volumes to the potentially lethal consequences of his undercover experiences, the success of which have served as a Quantico based teaching prototype for subsequent