Interview with Professor Sung-Yoon Lee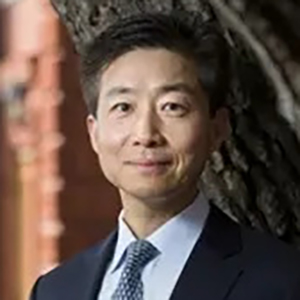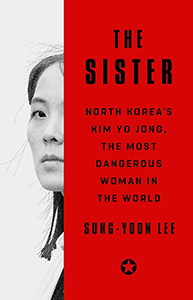 Professor Sung-Yoon Lee
author of "The Sister: North Korea's Kim Yo Jong, the Most Dangerous Woman in the World"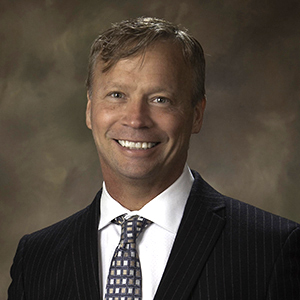 Professor Sung-Yoon Lee, author of "The Sister: North Korea's Kim Yo Jong, the Most Dangerous Woman in the World"
Dr. Sung-Yoon Lee is a fellow at the Woodrow Wilson International Center for Scholars. Previously, he taught Korean history at Tufts University. He has written on the politics of the Korean peninsula for numerous publications including The New York Times, Wall Street Journal and The Washington Post. He has testified as an expert witness at the U.S. House of Representatives Foreign Affairs Committee hearings on North Korea policy, and has advised senior leaders, including the President of the United States.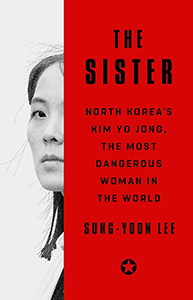 The Book: "The Sister: North Korea's Kim Yo Jong, the Most Dangerous Woman in the World"
ISBN: 1541704126
Get the book
When North Korean leader Kim Jong Un sat down to sign the guestbook at a space center last week as part of his momentous meeting with Russian President Vladimir Putin, a young woman casually leaned over his shoulder to read the message.
Among the assortment of mostly male officials stiffly clustered around the world leaders, she immediately stood out. The woman was Kim Yo Jong — younger sister of the North Korean leader and one of the country's most important political advisors.
Since stepping into the international spotlight in 2018 with a history-making visit to the Winter Olympics in Pyeongchang, South Korea — the first member of her family since the end of the Korean War to set foot in the South — she has become a key mouthpiece of the regime.
And one with a sharp tongue. As Sung-Yoon Lee, a Fellow at The Woodrow Wilson International Center for Scholars writes in his new book, "The Sister," Kim Yo Jong is her nation's "chief censor, spokeswoman, mocker and threat-and-malice dispenser."
Of all the members of the Kim Dynasty, why did you choose to focus on Kim Yo Jong in your book?
Sung-Yoon Lee: Kim Yo Jong is the first preeminent and powerful female figure to emerge in the brutish, male-dominated political landscape of North Korea, ruled by the Kim family for 75 years.
Since 2020, she has governed as the de facto Number Two royal in the dynasty, second only to her brother, Kim Jong Un.
Young, photogenic, smart and acerbic, Ms. Kim appears to exercise real power — with a vituperative verbal twist. She is prone to making threats of nuclear strikes against the South, and is undoubtedly the most powerful woman in North Korea today.
What do we know about Kim Yo Jong's early life? And her relationship with her brother?
Sung-Yoon Lee: The youngest of the seven children fathered by Kim Jong Il, the previous supreme leader, she has been doted on by her parents from birth. Both mum and dad reportedly called her "sweet princess." And dad had her sit next to him at every family meal, according to a former chef for the family.
She spent four years of her childhood, from about nine to 13, living with her two brothers in Switzerland (Kim Jong Un and Kim Jong Chol), during which time she formed a close bond with Jong Un, the future leader.
In North Korean video footage, the Kim siblings are often smiling at each other as if they are reaffirming their bond. Even during her brother's formal events, she insouciantly tends to her own interests in the background while all other senior officials stand at stiff attention before her brother. Cleary, she occupies a unique position in her nation's hierarchy.
How did the Kim Dynasty get started?
Sung-Yoon Lee: In the Kim dynasty's official history, Kim Il Sung, state founder and the Kim siblings' grandfather, virtually single-handedly liberated the Korean nation from Japanese colonial rule in 1945. How? By fighting a war of independence from the foothills of Mt. Paektu, a majestic mountain that straddles the North's border with China and, in Korean mythology, is the cradle of the ethnic Korean nation.
It's a wildly exaggerated claim, for Kim Il Sung was but a junior officer in the Soviet Army who, upon Japan's surrender mainly thanks to the US, was deputized by Stalin to be the leader of the Communist North.
North Korea has politically appropriated this mythology into the Kim dynasty's very source of legitimacy; that is, woven a fictitious narrative that Kim Il Sung is the savior and his progeny are also endowed with such supernatural powers.
In 2018, Kim Yo Jong attended South Korea's Winter Olympics with a message of peace. How has her language changed since then?
Sung-Yoon Lee: Having charmed much of South Korea as a debutante on the international stage of the Pyeongchang Winter Games in February 2018, she has undergone a character metamorphosis; that is, she has dramatically turned herself from a haughty-but-not-discourteous princess from Pyongyang to a sometimes foul-mouthed leader of the brutal, medieval-style, absolute monarchy that is her dynasty.
South Korean President Moon Jae-in (right) shakes hands with Kim Yo-Jong (middle), North Korean leader Kim Jong-Un's sister, in 2018.
She has ridiculed Seoul's presidential office (variously likening it to a "frightened dog barking" or "idiots" who parrot the US) and called Joe Biden "senile." These contrasts and the near-absolute power she appears to wield make her a fascinating contemporary political figure.
But is she all talk? What are some examples of the power she wields?
Sung-Yoon Lee: In June 2020, she issued a written statement calling on South Korea to pass a new law that criminalizes the sending of leaflets, money, medicine, toothpaste, etc. across the border into the North. (For decades, defectors and other human rights activists have sent the materials North, usually by balloons.)
Hours after Ms. Kim's directive, the South said it would comply. The new law was passed that December in the face of mounting criticism from civic groups within the South and international bodies, including the United Nations.
Lord David Alton, a senior Member of the British Parliament, called the South's new legislation a "gag law." Yet, the then South Korean administration, enjoying a supermajority in its parliament, pressed ahead. It is the first successful case of the North extending its stifling censorship across the border into the South — a feat that even Ms. Kim's grandfather, father, or brother could not accomplish.
That June, she also threatened to blow up the North-South Joint Liaison Office located just north of the inter-Korean border and built entirely with South Korean funds. Days later, demolished it was. I write about both episodes at some length in the book.
It's so hard to gather information on the family — how did you go about researching your book?
Sung-Yoon Lee: I've studied and taught about North Korea for 20 years. I've read virtually everything that's been published about Kim Yo Jong and her family in Korean (including North Korean sources), Chinese and English. I've watched hundreds of hours of North Korean footage and read thousands of North Korean articles and statements in writing this book.
What might the future hold for Kim Yo Jong? Does power inevitably shift to the next generation after her brother?
Sung-Yoo Lee: By convention, power should shift to one of Kim Jong Un's children instead of his sibling. But, Kim Yo Jong, as the boldly assertive sister of the supreme leader, is a novelty. What lies in her future? Will she ever assume the top leadership? It's a question to which there cannot be a firm answer. But it's not entirely an unreasonable one, either.
Her dynasty, after all, is the strangest on earth.
North Korean dictator Kim Jong Un made headlines in November when he was photographed with his young daughter at the launch of an intercontinental ballistic missile. The girl, whose existence hadn't previously been confirmed, appeared to be about 10 years old and had her father's signature chubby cheeks.
The Sister: North Korea's Kim Yo Jong, the Most Dangerous Woman in the World
Given his obesity and persistent rumors of his ill health, the Supreme Leader is probably wise to have a designated heir in mind. In any case, the intended message of the father-daughter missile outing was clear: The Kim family dynasty is here to stay. As the possible fourth generation of Kim despots, the little girl would follow in the footsteps of great-grandfather Kim Il Sung, grandfather Kim Jong Il and father Kim Jong Un.
Sung-Yoon Lee, a fellow at the Woodrow Wilson International Center for Scholars, has a different take. In "The Sister," he makes a persuasive case that, should the position become vacant, there is a stronger contender for the job of North Korea's first "despotess." The woman he has in mind is Kim Yo Jong, the skinnier, savvier, scarier younger sister of Kim Jong Un. Just how scary? Last year she threatened a nuclear attack on South Korea. "The Sister" chronicles Ms. Kim's rise to power as her brother's de facto deputy, chief foreign-policy adviser and closest confidant. It is a riveting read.
North Korea is a closed society, where reliable information is next to impossible to obtain. In researching Ms. Kim and her leading role in her brother's inner circle, Mr. Lee has performed a remarkable feat. The portrait he paints is taken from official North Korean statements, defector accounts, video recordings of Ms. Kim's public appearances, and the author's own knowledge and deep understanding of the North drawn from a career immersed in Korean studies. His engrossing depictions of the three generations of Kim dictators help to explain the formation of Ms. Kim's character and outlook.
That said, "The Sister" is not a conventional biography. For starters, basic biographical facts are unavailable. These include Ms. Kim's date of birth, which Mr. Lee puts at around 1987. Is she married? Does she have children? Alas, those are state secrets. In keeping with North Korea's paranoia about divulging personal information about the ruling family, her name didn't even appear in state media until 2014.
It wasn't until 2018 Winter Olympics in Gangneung, South Korea, that the outside world began to pay serious attention to her, when she went on a charm offensive at the Winter Olympics in South Korea. Local onlookers, seeing a North Korean eminence show such friendly warmth in their country, were giddy with visions of peaceful unification. Moon Jae-In, the leftist then-president of South Korea, fawned over her as if she were a royal princess.
The growing power of North Korea's Kim Yo Jong, the mystery of Shakespeare's life, a decade's worth of thrilling crime stories and more.
And so she was—in the context of the Kims' North Korea, where dictators have reigned as absolute monarchs. Growing up in pampered luxury, Ms. Kim was spoiled by parents who addressed her as "princess," or "Princess Yo Jong," according to Mr. Lee, who relies in part on the tell-all memoir of the family's Japanese chef for details of Ms. Kim's early life. She was taught to address adults by their first names, an unthinkable breach of protocol in a society where children are supposed to defer to their elders and a lesson to the child that she was above the rules.
Like her brother, Ms. Kim spent an unspecified number of years at a Swiss boarding school. Back home, a special class of 50 students was designed especially for her at Kim Il Sung University, where it was said that she was good at computers—a detail Mr. Lee got from a high-ranking defector. Unusually for a North Korean, Ms. Kim speaks English, as confirmed to the author by a U.S. diplomat who caught her laughing at a joke she overheard Americans making among themselves at a 2018 meeting.
At the South Korean Olympics, Ms. Kim previewed her skills at, in Mr. Lee's words, "the art of summit performance." She went on to stage-manage her brother's 2018 meeting with President Moon, where Kim Jong Un underwent a public-relations makeover from an "eccentric, cruel dictator into an affable statesman," as Mr. Lee puts it. She was at her brother's side in Singapore later that year during the dictator's failed meetings with President Trump, who, unlike Mr. Moon, wasn't prepared to play the patsy to the Kim siblings.
Ms. Kim has a gift for propaganda, Mr. Lee says, deploying words with her "characteristic mix of sardonic wit charged with sadism." President Moon is a "flunky beggar," a "pro-U.S. lackey" and a "revolting traitor" who looks "mentally ill." North Koreans who have escaped to the South are "human trash" and "mongrel dogs." John Bolton, Mr. Trump's national security adviser, is "human scum." Ms. Kim's invective—which is often racist, sexist or homophobic—provides "clues to her personality and ambition: to humiliate, deceive, and be taken seriously," Mr. Lee writes.
"The Sister" is a chilling saga of the family dynasty that continues to oppress the North Korean people. It is replete with the sex, lies, ambition, betrayal and murders that characterize the Kim family's style of governance. A family tree at the start of the book helps the English-language reader sort out the confusion of Kims and keep straight the wives, children, mistresses and in-laws of the leaders. If you're unsure, say, whether the unfortunate relative whom Kim Jong Un ordered executed by firing squad was a half-brother or an uncle, the family tree will provide clarity. (It was his uncle. His half-brother was poisoned at Kuala Lumpur airport in 2017.)
Ms. Kim appears to have inherited the Kim dictators' capacity for cruelty. She reportedly ordered the executions of several high-ranking officials for the "crime" of getting on her nerves and sent other offenders to possible death sentences in prison camps along with their families. Behind her back, according to Mr. Lee, she is called a "bloodthirsty demon" and "devil woman." Her nickname is Empress Dowager Cixi, after the ruthless ruler of China during the late 19th and early 20th centuries.
As for Mr. Lee, he has many names for her, among them "her royal personage," "haughty princess" and "co-dictator." But his book's subtitle says it best. Kim Yo Jong is "the most dangerous woman in the world." After reading "The Sister," I fear he's right.
Those who would benefit most from reading "The Sister" are the 25 million citizens of North Korea, who are taught to worship the Kim family but know next to nothing about it. Here's a subversive thought: One of the radio stations that broadcasts into the North—Voice of America, perhaps, or an escapee-run station in Seoul—could broadcast excerpts from the book. If North Koreans knew the truth about the family that has oppressed them for 70 years, who knows what they might be inspired to accomplish.