Interview with Norb Vonnegut and Deborah Reed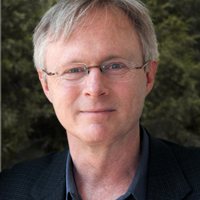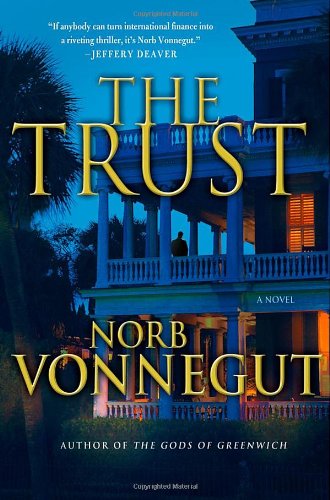 Norb Vonnegut
author of "The Trust"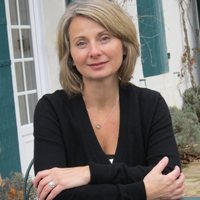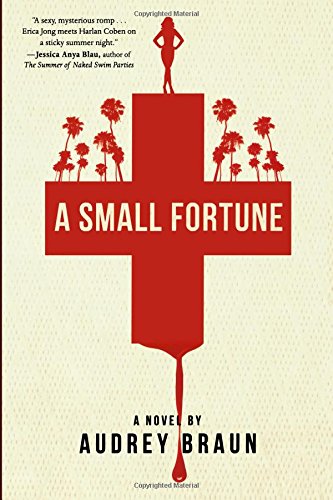 Deborah Reed
author of "A Small Fortune (Fortune Series)"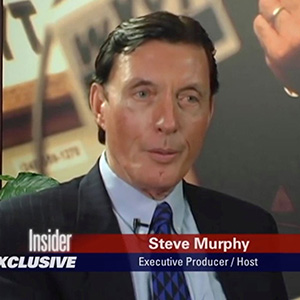 Steve Murphy
Executive Producer & Host
Norb Vonnegut, author of "The Trust"
Prominent Trial Attorney, Jack Girardi interviews Norb Vonnegut who spent 20 years at the highest levels of the financial industry, working in private wealth management as a stockbroker with Morgan Stanley, Paine Webber and other investment banks. And his experience, observations and understanding of the secret inner world of really big money provide the unforgettable characters and setting of his Financial Thrillers.
THE TRUST brings back the hero of Vonnegut's earlier novel "Top Producer." Grove O'Rourke is called back to his house town of Charleston when his mentor…Palmer Kinkaid, operator of the wealthy philanthropic trust "The Palmetto Foundation" is found dead. When O'Rourke temporarily takes over the foundation, he discovers that the funds that have been entrusted to Palmetto for charitable purposes are being used for far more sinister ends…and the people behind the plots will stop at nothing to keep their covert operations a secret. Norb Vonnegut not only brings billion dollar personal perspective to his writing, but also his gripping prose and dark sense of humor…and we're delighted to have him on The Law Business Insider.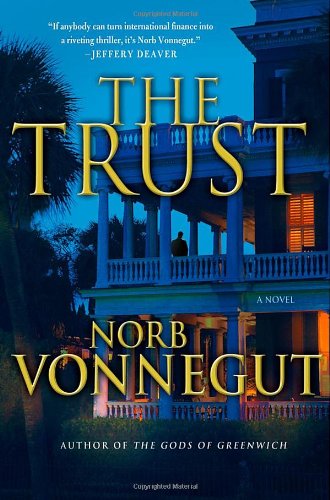 "Mr. Vonnegut dreams up diabolically elegant business crimes, then sends smart-talking characters to follow the money. He draws upon his own Wall Street experience (with Morgan Stanley, among other employers) to provide the sound of insider acumen…. There's enough novelty to this plot to set "The Trust" apart from garden-variety business thrillers, the ones in which Bernard Madoff stand-ins run Ponzi schemes. Anyway, Mr. Vonnegut is just getting started." -The New York Times
Norb Vonnegut lends his unique insider's perspective and his darkly humorous writing to a fast-talking suspense thriller that takes readers inside the high-rolling world of global finance.
One sultry morning in Charleston, South Carolina, real estate magnate Palmer Kincaid's body washes ashore, the apparent victim of accidental drowning. Palmer's daughter calls Grove O'Rourke, stockbroker and hero of Top Producer, for help getting her family's affairs in order. Palmer was Grove's mentor and client, the guy who opened doors to a world beyond Charleston. Grove steps in as the interim head of the Palmetto Foundation, an organization Palmer created to encourage philanthropy.
Community foundations, like the Palmetto Foundation, are conduits. Philanthropists gift money to them and propose the ultimate beneficiaries. But in exchange for miscellaneous benefits-anonymity, investment services, and favorable tax treatment-donors lose absolute control. Once funds arrive, community foundations can do whatever they decide.
For years Palmer showed great sensitivity to his donors, honoring their wishes to funnel funds into the charities of their choice-his unspoken pledge-and it was this largesse which made him a respected pillar of the Charleston community. But after Grove authorizes a $25 million transfer requested by a priest from the Catholic Fund, he discovers something is terribly wrong. He gets a call from Biscuit Hughes, a lawyer representing the people of Fayetteville, North Carolina, against a new sex superstore in their town. Biscuit has traced the store's funding to a most unlikely source: the Catholic Fund.
Together, Grove and Biscuit launch an investigation into the fund, but the deeper they dig, the more evidence they find that the fund's money isn't being used to support the impoverished-it's going somewhere much more sinister. When someone close to him disappears and the FBI starts breathing down his neck, Grove knows he has to figure out who's pulling all the strings before the shadowy figure who will stop at nothing to keep the fund a secret gets to him.
Deborah Reed, author of "A Small Fortune (Fortune Series)"
Prominent Trial Attorney, Jack Girardi interviews Deborah Reed, writing under her pen name of Audrey Braun, and has lived all over the United States and in Europe, and currently resides in the Pacific Northwest with her family. A Small Fortune is her debut, bestselling thriller. Fortune's Deadly Descent, her follow-up, is the second of a trilogy.
This novel "A Small Fortune" intrigued us with its lightly and deftly drawn writing. Braun doesn't bog the reader down with cumbersome scene-setting, and the heroine's inner monologue is thankfully concise and enigmatic. The descriptive language is brief and vivid–like flashes of light that make you blink.
The intrigue begins with Celia, a woman who seems to have it all–a ruggedly handsome husband who takes care of her, a son she adores, a job as an editor that she clearly loves. However, she also has an inexplicable feeling that something is wrong . . . something is missing. She valiantly tries to fight this feeling, blaming it on overwork and stress. She is about to leave for a vacation to hopefully heal her troubled relationships and mind.
A week of utter relaxation by the beach in Mexico is just what the doctor ordered, and just what her ever thoughtful husband has planned. But this idyll in paradise is shattered when Celia is suddenly abducted by strangers who seem to know who she is all too well. The plot winds its way through past and future, filled with the deepest betrayals of love and blood, but also with mounds of unlikely redemption. Celia is betrayed by those she holds closest, but she also finds kindred spirits in strangers, who embrace her as a new friend, and willingly do anything to help her find her way back house.
We did love the heroine. She is the right mix of reflective and impulsive. Passionate, smart, sensitive, and confused–she seems so real. Nothing like the typical passive, blushing damsel in distress. She is clearly the strongest character but she doesn't have to prove this to anyone. She simply naturally assumes this position.
The other characters are also delightfully complex. Benicio, her chance meeting who turns into unlikely ally, doesn't fit into a stereotypical box either. He is the surprisingly sensitive product of a very macho culture. A graceful man with an unexpected flair. Her sullen, sixteen year old son Olivier is the perfect teenager–rebellious and scornful, but with a vulnerable mixture of love and confusion underneath.
Her husband, Jonathan, is also a man with many unturned sides. Careful, cautious, and responsible. The weight of his responsibility as a husband and father seems to sit easily on his broad shoulders. Even he, who Celia believes she knows inside and out, has his secrets. The characters are filled with human imperfections and instants of redemption. There are so many water colored shades of grey.
This was a thriller, so obviously, the plot was compelling. Filled with twists, turns, and exotic locales. And an enigmatic past that surges seamlessly with the present. Braun dances on the edge of belief with a story that is almost too crazy to be true, but not quite. Her skillful blend of concrete, everyday details and high drama was delightful.
So, in summation, "A Small Fortune" is a pretty damn good read. It's a fast-paced, thrilling, and romantic novel that also has an elegance of language and description that sets it apart. I picked it up, and devoured it, and it left a vivid, lingering, and refreshing .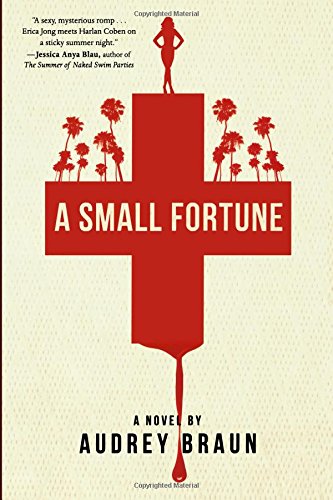 The Book: "A Small Fortune (Fortune Series)"
ISBN: 0547858647
Get the book
A polished page-turner. Braun writes with verve and competence in this stunning debut. -IndieReaderWhen Celia Donnelly's husband, Jonathon, surprises her with a family vacation to Mexico, the harried book editor couldn't be happier. She is overworked and exhausted, a situation that has taken a toll on her eighteen-year marriage, not to mention her relationship with her teenaged son. Escaping the perpetually rainy Pacific Northwest for the sugary sands of Mexico could be just what the doctor ordered. Yet shortly after their arrival south of the border, a chance encounter with a stranger sparks illicit memories of a former affair. The moment passes, but that brief encounter proves enough to change her life forever. Hours later, Celia is lured from the beach and abducted off the street. At first a seemingly random victim, Celia quickly realizes her captors know exactly who she is. Desperate for news of her family and devastated by the betrayal of someone she trusts, Celia, along with an unlikely ally, is soon running for her life. Pursued from the balmy shores of Mexico to the steamy thickets of the jungle, to the crisp, cold mountains of Zurich, Celia will stop at nothing to find her way home". Nerve-grinding suspense. Strewn with jewels of beautiful writing and apt metaphors-enough to bring on a case of writer's envy". -Jessica Page Morrell, author of Bullies, Bastards, and Bitches: How to Write the Bad Guys of Fiction"The book is absolutely unputdownable". -Rose City Reader
Steve Murphy
, Executive Producer & Host