Interview with Nicole Weisensee Egan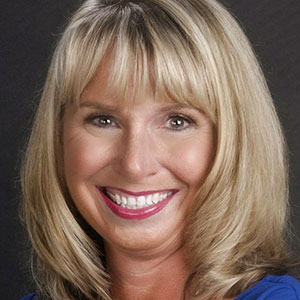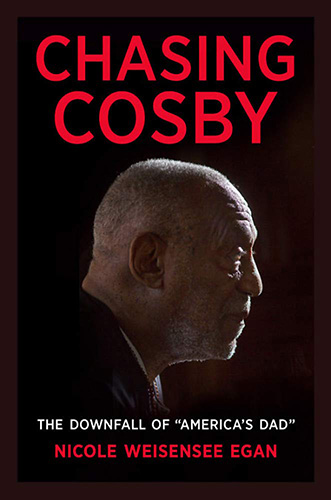 Nicole Weisensee Egan
author of "Chasing Cosby: The Downfall of America's Dad"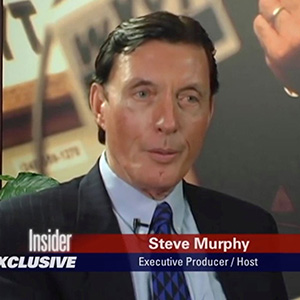 Steve Murphy
Executive Producer & Host
Nicole Weisensee Egan, author of "Chasing Cosby: The Downfall of America's Dad"
Nicki Egan is an award-winning journalist and former People magazine senior writer who was the first reporter in the country to dig deeply into the Bill Cosby scandal in 2005 when other reporters shied away. Starting from scratch she was able to quickly become sourced and began breaking exclusive stories. When the scandal bubbled up again in October 2014 she was able to quickly reconnect with those victims and sources and began breaking exclusive stories once again, including the news of Cosby's arrest on Dec. 30, 2015. She continues to get interviews with accusers who have never spoken and develop leads on new angles.
Egan's refusal to back down on the Cosby story is not surprising. She has a 28-year record of going up against the nation's most powerful people to expose wrongdoing. When she was a political reporter in Washington, D.C., first for States News Service then as the Washington correspondent for the Philadelphia Daily News, she dug into connections between the congressional delegations she covered and how they spent their campaign money as well as who was contributing to their campaigns and what they got in exchange for those contributions. She broke several national stories including an exclusive interview with Teresa Heinz about why she had decided not to run for the U.S. Senate seat of her late husband, John, and former Chrysler Corporation Chairman Lee Iacocca's rejection of an offer to serve as the interim senator after Sen. Heinz died in a plane crash.
​
After moving to Philadelphia in 1994, Egan turned her attention to inequities and outrages in the criminal justice system. Her stories got law changed, prompted legal reforms, freed innocent people and earned her numerous awards.  She even saved some abused carriage horses.  She obtained her master's degree in criminal justice at Temple University while working full time at the Daily News. Egan's extraordinary work on the Cosby story in 2005 caught the eye of People magazine, which signed her up as a freelancer and later hired her.
​
During her 12 years at People, where she rose to be a senior writer, Egan honed her reputation for obtaining exclusive interviews on some of the nation's most high-profile crime, human-interest and medical stories. She is a skilled interviewer with a unique talent for earning the trust of her sources and those who are reluctant to open up to others She got the first, exclusive interview with Brittany Maynard, the 29-year-old terminally ill woman who became the face of the controversial right-to-die movement before ending her own life on Nov. 1, 2014. After Andrew Madoff, one of Ponzi schemer Bernie Madoff's two sons, found out his cancer had returned, he opened up only to her. When Illinois cop Drew Peterson, suspected in the disappearance of his fourth wife, holed up in his home to avoid the hordes of media camped outside his front door in November 2007, Egan convinced him to do an interview. He snuck out the back door of his home, jumping over his fences, to meet with her at a neighbor's home. And in 2017 Dr. Jeffrey MacDonald, the Green Beret surgeon convicted of murdering his wife and two children in 1970, broke his 13-year silence to explain to her why he will never stop fighting to prove his innocence. The 4th Circuit Court of Appeals heard oral arguments on his "actual innocence" claims in January 2017 but has not yet ruled.
Egan won many awards during her time at People but the ones that meant the most to her were the National Center for Missing & Exploited Children's prestigious Hope Award and Time Inc's Luce Award for public service for her coverage of Maynard. Her stories were among the most read in the magazine and on People.com. Her People.com story about Maynard's death had 16 million views, shattering previous Time Inc. records. It is still the most viewed story in the history of the company.
​
Nicki recently embarked on a new career, signing with Sharlene Martin of Martin Literary Management to pursue book, movie and TV opportunities while also freelancing.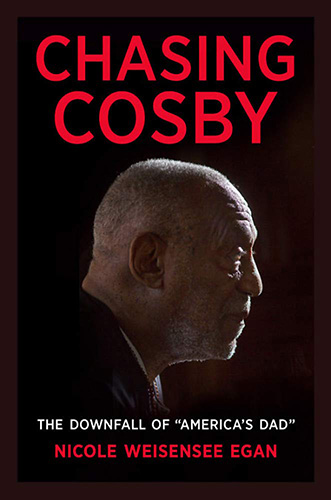 The Book: "Chasing Cosby: The Downfall of America's Dad"
ISBN: 1580058965
Get the book
The definitive account of Bill Cosby's transition from revered father figure to convicted criminal, told by a veteran crime reporter and former senior writer for People magazine

Bill Cosby's decades-long career as a sweater-wearing, wholesome TV dad came to a swift and stunning end on April 26, 2018, when he was convicted of drugging and sexually assaulting Andrea Constand. The mounting allegations against Bill Cosby–more than 60 women have come forward to accuse him of similar crimes–and his ultimate conviction were a shock to Americans, who wanted to cleave to their image of Cosby as a pudding-pop hero. 

Award-winning journalist and former People magazine senior writer Nicki Weisensee Egan was the first reporter to dig into the story when Constand went to the police in 2005. Other news organizations looked away, but Egan doggedly investigated the case, developing ties with entrenched sources and discovering incriminating details that would ultimately come to influence the prosecution.

In her debut book, Chasing Cosby, Egan shares her firsthand account of Cosby's 13-year run from justice. She tells us how Cosby planned and executed his crimes, and how Hollywood alliances and law enforcement knew what Cosby was doing but did nothing to stop him. A veteran crime reporter, Egan also explores the cultural and social issues that influenced the case, delving into the psychological calculations of a serial predator and into the psyche of a nation that fervently wanted to put their faith in the innocence of "American's Dad."

Rich in character and rife with dramatic revelations about popular culture, media power, and our criminal system, Egan's account will inform and fascinate readers with its candid telling of humanity's most enduring tale: the rise and fall of a cultural icon.
Steve Murphy
, Executive Producer & Host