Interview with Nick Bilton and Harry Nelson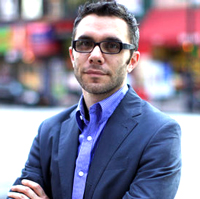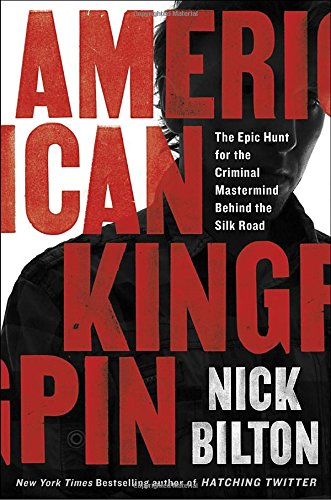 Nick Bilton
author of "American Kingpin: The Epic Hunt for the Criminal Mastermind Behind the Silk Road"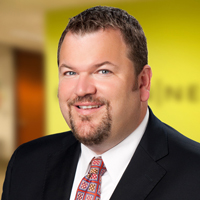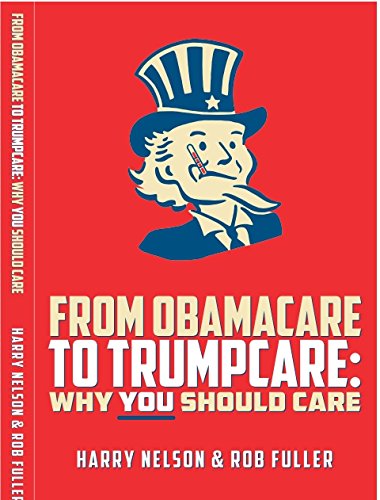 Harry Nelson
author of "From ObamaCare to TrumpCare: Why You Should Care"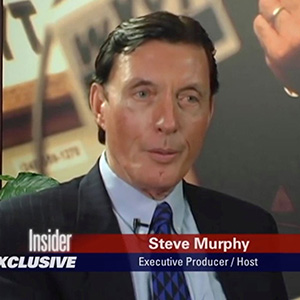 Steve Murphy
Executive Producer & Host
Nick Bilton, author of "American Kingpin: The Epic Hunt for the Criminal Mastermind Behind the Silk Road"
Nick Bilton is Special Correspondent for Vanity Fair, where he writes about politics, technology, business, and culture, and a contributor at CNBC. He was also a columnist for The New York Times for almost a decade.

In his New York Times bestseller Hatching Twitter, Nick Bilton gave readers an astonishingly reported, riveting, and impeccably crafted story of the politics and power struggles behind the founding of Twitter. Now in AMERICAN KINGPIN: The Epic Hunt for the Dread Pirate Roberts, Creator of the Silk Road (Portfolio; 5/2/17) Bilton turns his remarkable talent for investigative journalism to the story of Ross Ulbricht, the notorious and enigmatic founder of a drug empire called Silk Road.

Bilton's columns and articles for The New York Times and Vanity Fair have led to investigations by the Federal Trade Commission, Department of Justice and Congress. In late-2011, Bilton began questioning the Federal Aviation Administration's arcane rules banning Kindles and iPads during takeoff and landing. His reporting helped push the F.A.A. to initiate a committee reviewing its rules.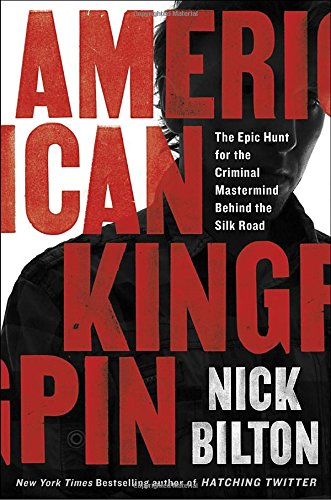 The Book: "American Kingpin: The Epic Hunt for the Criminal Mastermind Behind the Silk Road"
ISBN: 1591848148
Get the book
NEW YORK TIMES BESTSELLER. The unbelievable true story of the man who built a billion-dollar online drug empire from his bedroom—and almost got away with it
 
In 2011, a twenty-six-year-old libertarian programmer named Ross Ulbricht launched the ultimate free market: the Silk Road, a clandestine Web site hosted on the Dark Web where anyone could trade anything—drugs, hacking software, forged passports, counterfeit cash, poisons—free of the government's watchful eye.
 
It wasn't long before the media got wind of the new Web site where anyone—not just teenagers and weed dealers but terrorists and black hat hackers—could buy and sell contraband detection-free. Spurred by a public outcry, the federal government launched an epic two-year manhunt for the site's elusive proprietor, with no leads, no witnesses, and no clear jurisdiction. All the investigators knew was that whoever was running the site called himself the Dread Pirate Roberts.
 
The Silk Road quickly ballooned into $1.2 billion enterprise, and Ross embraced his new role as kingpin. He enlisted a loyal crew of allies in high and low places, all as addicted to the danger and thrill of running an illegal marketplace as their customers were to the heroin they sold. Through his network he got wind of the target on his back and took drastic steps to protect himself—including ordering a hit on a former employee. As Ross made plans to disappear forever, the Feds raced against the clock to catch a man they weren't sure even existed, searching for a needle in the haystack of the global Internet.
Drawing on exclusive access to key players and two billion digital words and images Ross left behind, Vanity Fair correspondent and New York Times bestselling author Nick Bilton offers a tale filled with twists and turns, lucky breaks and unbelievable close calls. It's a story of the boy next door's ambition gone criminal, spurred on by the clash between the new world of libertarian-leaning, anonymous, decentralized Web advocates and the old world of government control, order, and the rule of law. Filled with unforgettable characters and capped by an astonishing climax, American Kingpin might be dismissed as too outrageous for fiction. But it's all too real.
Harry Nelson, author of "From ObamaCare to TrumpCare: Why You Should Care"
For over two decades, Harry Nelson has been a problem-solver for the healthcare industry, focused on regulatory and reimbursement challenges and strategy. He is the founder and managing partner of Nelson Hardiman, a boutique healthcare law firm. He speaks frequently about the future of U.S. healthcare, and sits on the boards of several healthcare organizations, including the American Addiction Treatment Association. Harry and his wife, Dorit, and their four children live in Los Angeles, California. You can follow Harry's take on timely healthcare issues on Twitter at @nelsonh.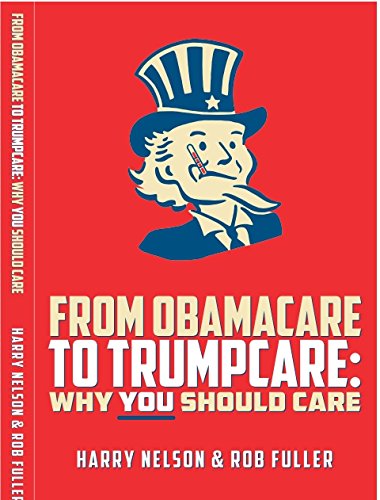 The Book: "From ObamaCare to TrumpCare: Why You Should Care"
ISBN: 0692823905
Get the book
The American healthcare system is broken. We rank dead last among advanced industrialized countries in terms of healthcare cost, quality, and access to routine care.
The 2010 Affordable Care Act, better known as ObamaCare, tried to reform U.S. healthcare, sparking a divisive, seven-year political battle.
The election of Donald Trump as the 45th President of the United States, along with the retention of Republican majorities in the U.S. House and Senate, portend major changes for U.S. healthcare, including the repeal of the Affordable Care Act.
What changes are ahead? Will millions of newly insured people become uninsured again? Will President Trump improve healthcare affordability? In their new book, healthcare thought leaders Harry Nelson and Rob Fuller take on the big questions about healthcare on many people's minds not just what the repeal of ObamaCare will mean for patients and the healthcare industry, but what its replacement TrumpCare will look like. What will the future hold for U.S. healthcare? What can we expect and what can we do to tackle healthcare challenges?
Nelson and Fuller get to the heart of the long-term challenges facing U.S. healthcare, the legacy of ObamaCare, and what to expect for healthcare under President Trump. Readers will come away with a more nuanced and comprehensive sense of the challenges and tensions facing reform of U.S. healthcare, and how they are likely to play out in practical terms.
Chapter Overview: 1-Setting the Scene: What s Broken in U.S. Healthcare?
2-The Strange, Wonkish Road to Obamacare
3-The Good, Bad, and Ugly of Obamacare Implementation
4-A Better Way? The Republican Plan for U.S. Healthcare
5-The Trump Wild Card
6-Envisioning TrumpCare
7-This is Real: Implications for Patients
8-Unprepared? Implications for the Healthcare Industry
9-How TrumpCare intersects with Broader Forces of Healthcare Transformation
10-Big Questions Ahead-Where Do We Go From Here?
Steve Murphy
, Executive Producer & Host