Interview with Michael Moss and Michael Shelden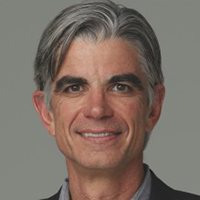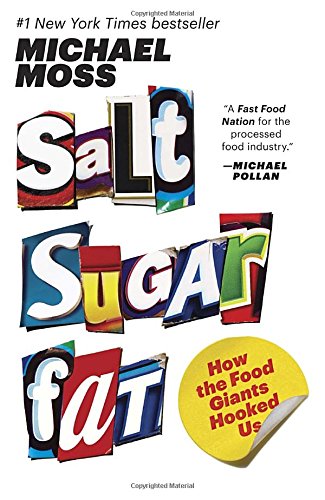 Michael Moss
author of "Salt Sugar Fat: How the Food Giants Hooked Us"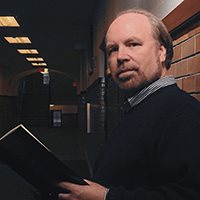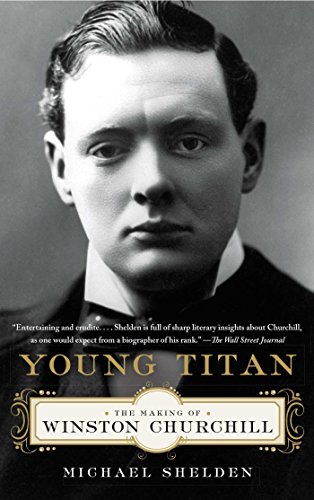 Michael Shelden
author of "Young Titan: The Making of Winston Churchill"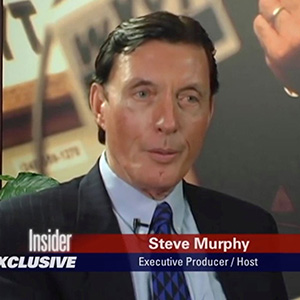 Steve Murphy
Executive Producer & Host
Michael Moss, author of "Salt Sugar Fat: How the Food Giants Hooked Us"
Michael Moss has been a reporter with the investigations group since joining The New York Times in 2000.
Before coming to The Times, Mr. Moss was a reporter for The Wall Street Journal, New York Newsday, The Atlanta Journal-Constitution, The Daily Sentinel in Grand Junction, Colo., and the High Country News in Lander, Wyo.
He was a finalist for a Pulitzer Prize in 2006 for his reporting on the lack of protective armor for soldiers in Iraq, and in 1999 for a team effort on Wall Street's emerging influence in the nursing home industry, and received an Overseas Press Club citation in 2007 for stories on the faulty justice system for American-held detainees in Iraq.
Mr. Moss is the author of "Palace Coup: The Inside Story of Harry and Leona Helmsley," a Doubleday bestseller, He has been an adjunct professor at the Columbia University Graduate School of Journalism and has had fellowships with the German Marshall Fund and the Gannett Center for Media Studies. In 1983 he covered an expedition up the West Ridge of Mount Everest in Nepal.
Born in Eureka, Calif., on Dec. 16, 1955, Mr. Moss attended San Francisco State University. He lives in Brooklyn with his wife, Eve Heyn, a writer, and their two boys.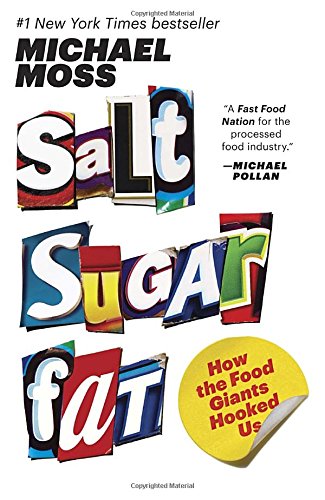 The Book: "Salt Sugar Fat: How the Food Giants Hooked Us"
ISBN: 0812982193
Get the book
NAMED ONE OF THE BEST BOOKS OF THE YEAR BY
The Atlantic • The Huffington Post • Men's Journal • MSN (U.K.) • Kirkus Reviews • Publishers Weekly
#1 NEW YORK TIMES BESTSELLER • WINNER OF THE JAMES BEARD FOUNDATION AWARD FOR WRITING AND LITERATURE
Every year, the average American eats thirty-three pounds of cheese and seventy pounds of sugar. Every day, we ingest 8,500 milligrams of salt, double the recommended amount, almost none of which comes from the shakers on our table. It comes from processed food, an industry that hauls in $1 trillion in annual sales. In Salt Sugar Fat, Pulitzer Prize–winning investigative reporter Michael Moss shows how we ended up here. Featuring examples from Kraft, Coca-Cola, Lunchables, Frito-Lay, Nestlé, Oreos, Capri Sun, and many more, Moss's explosive, empowering narrative is grounded in meticulous, eye-opening research. He takes us into labs where scientists calculate the "bliss point" of sugary beverages, unearths marketing techniques taken straight from tobacco company playbooks, and talks to concerned insiders who make startling confessions. Just as millions of "heavy users" are addicted to salt, sugar, and fat, so too are the companies that peddle them. You will never look at a nutrition label the same way again.
 
Praise for Salt Sugar Fat
 
"[Michael] Moss has written a Fast Food Nation for the processed food industry. Burrowing deep inside the big food manufacturers, he discovered how junk food is formulated to make us eat more of it and, he argues persuasively, actually to addict us."—Michael Pollan
 
"If you had any doubt as to the food industry's complicity in our obesity epidemic, it will evaporate when you read this book."—The Washington Post
 
"Vital reading for the discerning food consumer."—The Wall Street Journal
 
"The chilling story of how the food giants have seduced everyone in this country . . . Michael Moss understands a vital and terrifying truth: that we are not just eating fast food when we succumb to the siren song of sugar, fat, and salt. We are fundamentally changing our lives—and the world around us."—Alice Waters
 
"Propulsively written and persuasively argued . . . an exactingly researched, deeply reported work of advocacy journalism."—The Boston Globe
"A remarkable accomplishment."—The New York Times Book Review
Michael Shelden, author of "Young Titan: The Making of Winston Churchill"
Michael Shelden is the author of five biographies, among them the best-selling Mark Twain: Man In White, which was chosen as one of the best books of 2010 by the Library Journal and the Christian Science Monitor. His Orwell: the Authorized Biography was a Pulitzer Prize finalist. Shelden was a features writer for the Daily Telegraph (London) and a book critic for the Baltimore Sun.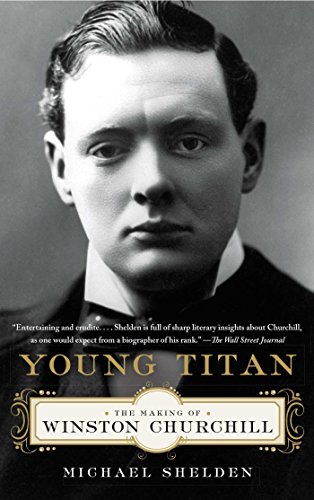 The Book: "Young Titan: The Making of Winston Churchill"
ISBN: 1451609922
Get the book
"Just when you think there can be nothing fresh to be said about the long life of Winston Churchill, along comes biographer Michael Shelden's page-turner about Churchill from age twenty-six to forty" (The Washington Times).

Between his rise and his fall, young Winston Churchill built a modern navy, experimented with radical social reforms, survived various threats on his life, made powerful enemies and a few good friends, became a husband and father, took the measure of the German military machine, and faced deadly artillery barrages on the Western front. Along the way, he learned how to outwit more experienced rivals, overcome bureaucratic obstacles, question the assumptions of his upbringing, value loyalty—and how to fall in love. In Young Titan, historian Michael Shelden gives us a portrait of Churchill as the dashing young suitor who pursued three great beauties of British society with his witty repartee, political flair, and poetic letters. This is the first biography that focuses on Churchill's early career—the years between 1901 and 1915 that both nearly undid him but also forged the character that would later triumph in the Second World War.
Steve Murphy
, Executive Producer & Host