Interview with Michael Duffy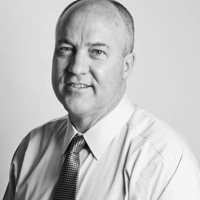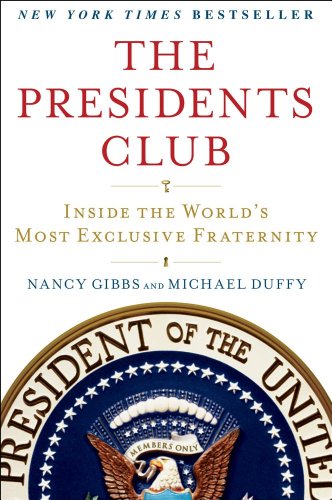 Michael Duffy
author of "The Presidents Club: Inside the World's Most Exclusive Fraternity"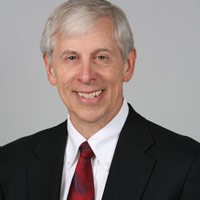 John A. Girardi
Co-Host & Partner at Girardi | Keese
Michael Duffy, author of "The Presidents Club: Inside the World's Most Exclusive Fraternity"
Prominent Trial Attorney, Jack Girardi interviews Michael Duffy. Duffy was named assistant managing editor of TIME in 2005. He joined the magazine in 1985 as a Pentagon correspondent and has been at the center of the magazine's political coverage for the past 20 years. Duffy has written or co-written more than 40 TIME cover stories. He is also a regular contributor to TIME.com. Duffy served as TIME's Washington bureau chief from 1997 to 2005. Previously, he was a national political correspondent, and, from 1986 to 1996, covered Congress and both the Bush and Clinton administrations.
Most recently, Duffy is the co-author, with TIME editor-at-large Nancy Gibbs, of the The Preacher and the Presidents: Billy Graham in the White House (Center Street, 2007), an account of Billy Graham's unique and complex relationship with each of the last 11 American presidents. He is also the co-author of Marching in Place: the Status Quo Presidency of George Bush, published in 1992 by Simon & Schuster.
Duffy is a two-time recipient of the Gerald R. Ford award for distinguished reporting: once in 1994 for his coverage of the presidency, and again in 2004 for his reporting on national defense. In 1997, he worked nearly full-time on campaign finance scandals with TIME's Michael Weisskopf and Viveca Novak. The trio earned the 1998 Goldsmith Award for investigative reporting from the Joan Shorenstein Center at Harvard University's Kennedy School of Government. A native of Columbus, Ohio, Duffy graduated from Oberlin College in 1980 and currently lives in Chevy Chase, Md., with his wife and their three sons.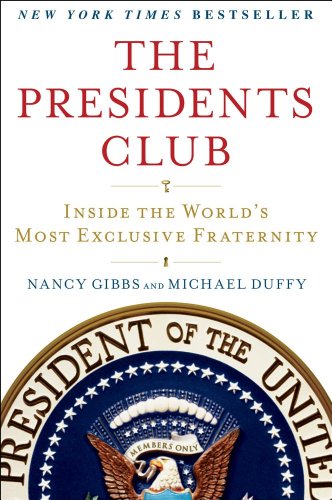 The Book: "The Presidents Club: Inside the World's Most Exclusive Fraternity"
ISBN: 1439127727
Get the book
The New York Times bestselling history of the private relationships among the last thirteen presidents—the partnerships, private deals, rescue missions, and rivalries of those select men who served as commander in chief.

The Presidents Club, established at Dwight Eisenhower's inauguration by Harry Truman and Herbert Hoover, is a complicated place: its members are bound forever by the experience of the Oval Office and yet are eternal rivals for history's favor. Among their secrets: How Jack Kennedy tried to blame Ike for the Bay of Pigs. How Ike quietly helped Reagan win his first race in 1966. How Richard Nixon conspired with Lyndon Johnson to get elected and then betrayed him. How Jerry Ford and Jimmy Carter turned a deep enmity into an alliance. The unspoken pact between a father and son named Bush. And the roots of the rivalry between Clinton and Barack Obama.

Time magazine editors and presidential historians Nancy Gibbs and Michael Duffy offer a new and revealing lens on the American presidency, exploring the club as a hidden instrument of power that has changed the course of history.
John A. Girardi
, Co-Host & Partner at Girardi | Keese
John Girardi, Partner at Girardi Keese, is one of America's Finest Trial Lawyers and our Co-Host, as always, brings out the most important key elements to the success of today's guests. He and his firm have been dedicated to working hard and getting the best possible recovery for its clients. Girardi Keese's mission is to provide aggressive representation of individuals and businesses who have been injured in sous way, whether by physical harm, property damage, damage to business, or damage to economic interests. Girardi & Keese has two offices in California: Downtown Los Angeles and San Bernardino.