Interview with Meg Gardiner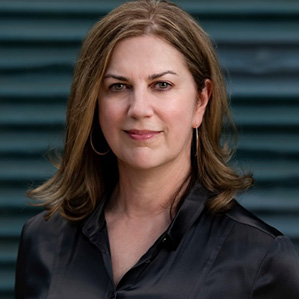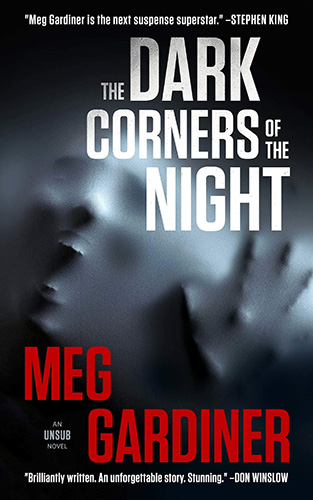 Meg Gardiner
author of "The Dark Corners of the Night (An UNSUB Novel)"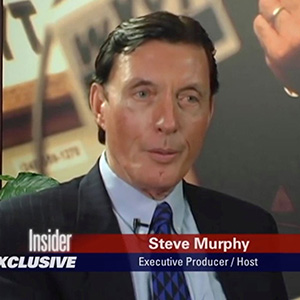 Steve Murphy
Executive Producer & Host
Meg Gardiner, author of "The Dark Corners of the Night (An UNSUB Novel)"
Edgar-winning novelist Meg Gardiner writes thrillers. Fast-paced and full of twists, her books have been called "Hitchcockian" (USA Today) and "nailbiting and moving" (Guardian). They have been bestsellers in the U.S. and internationally and have been translated into more than 20 languages.
Into the Black Nowhere, her current title, is the second novel in the UNSUB series, featuring rookie FBI agent Caitlin Hendrix. Publishers Weekly calls it "excellent." The Minneapolis Star Tribune calls it "thrilling and un-put-downable." The first novel in the series, UNSUB, won the 2018 Barry Award for Best Thriller, and was optioned for television by CBS.
The Evan Delaney novels feature a feisty journalist from Santa Barbara, California. Stephen King calls them "simply put, the finest crime-suspense series I've come across in the last twenty years."
China Lake won the 2009 Edgar Award for Best Paperback Original. Later it was a finalist for NPR's 100 Best Thrillers Ever.
The Jo Beckett series features a San Francisco forensic psychiatrist. It includes The Liar's Lullaby, The Memory Collector, and The Dirty Secrets Club, which was chosen one of the Top Ten thrillers of 2008 by Amazon and won the Romantic Times Reviewers' Choice Award for Best Procedural Novel of the year.
The Nightmare Thief, featuring both Jo Beckett and Evan Delaney, won the 2012 Audie Award for Thriller/Suspense audiobook of the year.
Meg's standalone novel The Shadow Tracer was named one of Kirkus Reviews' Best Books of 2013. Phantom Instinct was chosen one of "The Best Books of Summer" by O, the Oprah magazine.
Meg was born in Oklahoma City and raised in Santa Barbara, California. She graduated from Stanford University, where she lettered in varsity cross country and earned a B.A. in Economics. She went on to graduate from Stanford Law School.
She practiced law in Los Angeles and taught in the Writing Program at the University of California Santa Barbara. Later she moved with her husband and three young children to London, where she began writing suspense novels.
She hasn't stopped. Writing thrillers is a job she's immensely lucky to have.
In addition to her fourteen novels, Meg has published short stories in American and British magazines and the anthology Echoes of Sherlock Holmes. She's contributed essays to Now, Write! Mysteries, The Mystery Writers of America Cookbook, and the Anthony Award winning Books to Die For.
She is the 2019 – 2020 president of Mystery Writers of America.
Beyond writing, Meg is a three-time Jeopardy! champion and a citizen of the Chickasaw Nation. She lives in Austin, Texas.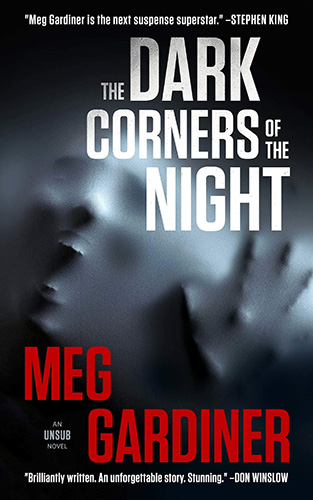 The Book: "The Dark Corners of the Night (An UNSUB Novel)"
ISBN: 352
Get the book
UNSUB series coming soon to a major television network
Los Angeles Times Kickass Women Rock 4 New Mysteries Crime Fiction Roundup
A Crime Reads Most Anticipated Crime Book of 2020
I am the legion of the night …
He appears in the darkness like a ghost, made of shadows and fear–the Midnight Man. He comes for the parents but leaves the children alive, tiny witnesses to unspeakable horror. The bedroom communities of Los Angeles are gripped with dread, and the attacks are escalating.
Still reeling from her best friend's close call in a bombing six months ago, FBI behavioral analyst Caitlin Hendrix has come to Los Angeles to assist in the Midnight Man investigation and do what she does best–hunt a serial killer. Her work is what keeps her going, but something about this UNSUB–unknown subject–doesn't sit right. She soon realizes that this case will test not only her skills but also her dedication, for within the heart of a killer lives a secret that mirrors Caitlin's own past. Hesitancy is not an option, but will she be able to do what must be done if the time comes?
Tense and impactful, Edgar Award winner Meg Gardiner's latest UNSUB thriller will leave you on the edge of your seat until its riveting conclusion.
Steve Murphy
, Executive Producer & Host