Interview with McKenzie Funk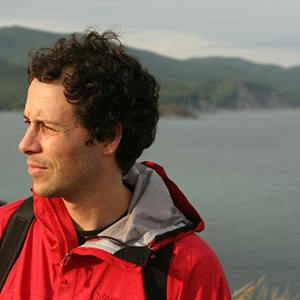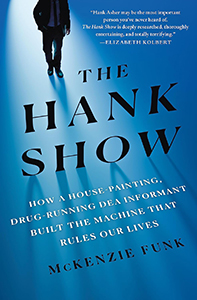 McKenzie Funk
author of "The Hank Show: How a House-Painting, Drug-Running DEA Informant Built the Machine That Rules Our Lives"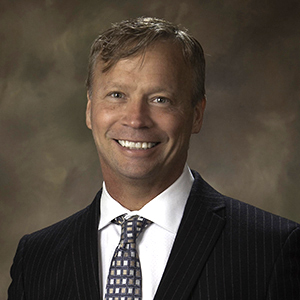 McKenzie Funk, author of "The Hank Show: How a House-Painting, Drug-Running DEA Informant Built the Machine That Rules Our Lives"
McKenzie Funk is a reporter at ProPublica and the author of The Hank Show and the PEN Literary Award-winning Windfall. His writing has appeared in Rolling Stone, National Geographic, Outside, Harper's, Bloomberg Businessweek, The New York Times Magazine, and the London Review of Books. A National Magazine Award finalist and former MacDowell, Open Society, and Logan Nonfiction fellow, Funk was a Knight-Wallace Fellow at the University of Michigan, where he studied economics and systems thinking. He speaks five languages and is a native of the Pacific Northwest, where he lives with his wife and sons.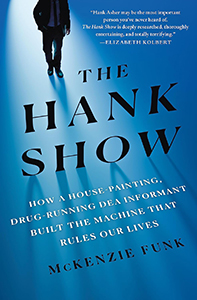 The Book: "The Hank Show: How a House-Painting, Drug-Running DEA Informant Built the Machine That Rules Our Lives"
ISBN: 1250209277
Get the book
The Forrest Gump of Data Mining Saw It All
McKenzie Funk's "The Hank Show" follows the improbable career of one man, and the surveillance state he helped create.
The bizarre and captivating story of the most important person you've never heard of.
If there was a Mount Rushmore of the architects of the modern panopticon state, it might be composed of Meta's Mark Zuckerberg, the Palantir head Peter Thiel, and Hoan Ton-That, founder of Clearview AI. But perhaps there should be a fourth, more chiseled visage up there, one you probably don't recognize: that of Hank Asher.
Like another tech mogul who's the subject of a recent biography, Asher had an abusive childhood, treated women in his life poorly, was prone to dark moods and explosive management, and had a highly gifted technical mind. Both reportedly met with Rudy Giuliani to potentially hire him as a consultant and lobbyist after his mayoral stint (Elon Musk was repulsed by Giuliani's demeanor; Asher happily retained his services).
But Asher, who died in 2013, is a little-known figure in technology — although the legacy of the data broker industry he started potentially has as much impact on our lives as the work of Silicon Valley household names.
Data brokers hoover up massive amounts of personal data — public records, credit card transactions, social media, geolocation data — and then synthesize it for their clients to use for things like advertising, risk assessment for insurance, or even law enforcement.
Over the course of three decades Asher, an eccentric former condo painter, would run three separate companies all of which did exactly this. In the process, he would become something of a Forrest Gump of the field. "The Hank Show," by McKenzie Funk, a reporter at ProPublica, traces the origins of the industry from its inception — a small-use case allowing local insurance agencies to run searches on driving records more quickly — to the behemoth that quietly touches all of us today.
In the early 1990s, before the commercial internet was widely available, Asher's business partner had the idea of buying up bulk D.M.V. records in the state of Florida. At the time, these were usually sold for a penny-a-record fee, and typically so an insurer or credit bureau could request intel as needed. At a time when most computers relied on one processing unit that operated sequentially, Asher and his collaborator figured out how to connect multiple smaller devices and distribute processing tasks, so that his system was able to outpace competitors.
As Asher realized, a search could potentially provide not just a current address, but also a list of any other occupants at the same address; past residences; businesses registered to a name; the value of a home. Asher and his co-workers added still more search criteria: marriage and divorce records, bankruptcies, credit reports, gun licenses, voter registrations. And, as home internet exploded in the late 1990s, email addresses and online shopping habits could be logged, too.
Police departments and corporate clients like newspapers (including this one), white-shoe law firms and insurers signed on to access Asher's ever-expanding trove of data, and his influence ballooned. When his first company, DBT, went public in 1996, Asher's 36 percent stake was worth $111 million; DBT later became ChoicePoint, which had an annual revenue close to $1 billion by 2004, and could count the State Department as a client. (Indeed, by 1997 Asher's shady past was inhibiting enough to such government contracts that he was voted out as C.E.O.)
Then came 2000. During the presidential election, DBT Online was contracted by the state of Florida to clean up its voter rolls by removing felons. However, the methodology the company used to cross-reference names was flawed — Willie Steen was mixed up with Willie O'Steen — and thousands of (mostly Black) voters were mistakenly barred from voting. The margin of error was large enough to have potentially swung the election for Al Gore.
Despite this setback for the methodology, Asher, who publicly denied any responsibility for the debacle, continued to loom large in the world of data mining. After Sept. 11, he took it upon himself to find the planes' hijackers using a set of narrow parameters. He ended up with a list of 1,000 potential people, down from the government's original 120,000 names, which included five of the actual hijackers.
Asher, who himself had evaded charges for his role as a drug-smuggling pilot between the States and Central America in the 1980s, was focused on the potential for his data to help with law enforcement, especially for missing and exploited children, frequently donating his services, along with monetary contributions.
Data privacy is one of those topics in tech journalism that are hard to write about because, while everyone knows it's awful, it can make for dry reading. By following the colorful character of Hank Asher, "The Hank Show" succeeds in demonstrating how truly sinister the credit bureaus may actually be — worse even than Facebook. The strategy also serves to demonstrate the real-world stakes.
It's easy to ignore the fact that, say, LexisNexis has our data, because it doesn't infringe on our lives in quotidian, irritating ways (think pop-up ads). But when that data is sold in aggregate to law enforcement, immigration or hospitals, it starts to matter.
The collection of our online data — what websites we visit, whom we follow on Instagram, how long we lingered on a TikTok video before scrolling, what we Google — should be of grave concern to all of us. The combined 2022 revenues of Alphabet and Meta are close to half a trillion dollars, mostly from highly targeted advertising.
As Funk points out, Apple's "Ask App Not to Track" feature struck a serious blow to these tech companies; the majority of American iPhone users opt out of the ad tracking when given the choice. However, the kinds of data that Asher and his fellow brokers were collecting — your address from your utility bills, facial recognition cameras in public places — did not provide that option. Seeing an Instagram ad for a product you're likely to buy isn't a dire consequence. Being falsely accused of a crime due to law enforcement's increasing use of predictive policing tech — or being deported because of D.M.V. data? These are.
Asher's earlier company was sold to LexisNexis, and his last company, TLO (The Last One), was sold after his death by his daughters to the credit bureau TransUnion. Today, reporters routinely use both LexisNexis and TLOxp to find a phone number for a source, glean information like past criminal charges, or locate relatives and neighbors of someone in the news.
Like (I assume) most tech reporters, I've run the search on myself out of curiosity. Indeed, it's unsettling: not just my current phone and address, my childhood home, my parents' names, the names of my college roommates as potential associates. There are services that, for around $10 per month, will opt you out of data brokers that it finds have your information. I highly recommend them. Brought to you by "The Law Business Insider"