Interview with M. William Phelps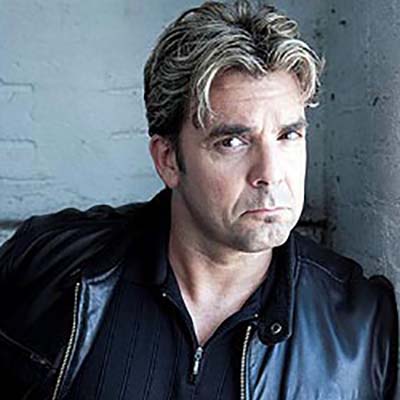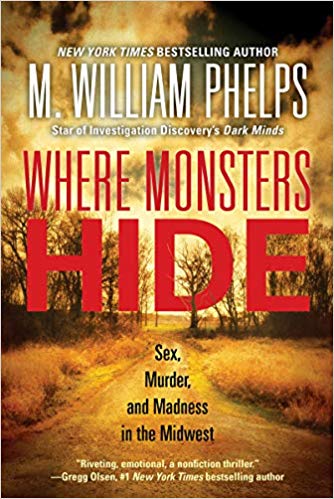 M William Phelps
author of "Where Monsters Hide: Sex, Murder, And Madness In The Midwest"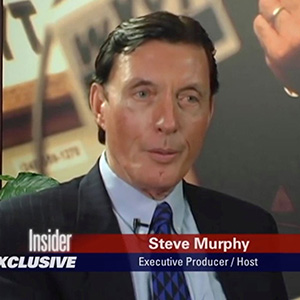 Steve Murphy
Executive Producer & Host
M William Phelps, author of "Where Monsters Hide: Sex, Murder, And Madness In The Midwest"
Crime writer, serial killer expert, and investigative journalist M. William Phelps is the author of over thirty-five nonfiction books. Winner of the 2008 New England Book Festival Award for I'll Be Watching You, he has appeared on nearly 100 television shows, including CBS's Early Show, ABC's Good Morning America, the Today Show and The View. He created, produced and starred in the series Dark Minds and also stars in Deadly Women, Sex, Lies & Murder, and Oxygen's Snapped, Killer Couples and KillerPost. Radio America calls him "the nation's leading authority on the mind of the female murderer." Touched by tragedy himself through the unsolved murder of his sister-in-law, Phelps is able to enter the hearts and minds of his subjects like no one else. He lives in a Connecticut farming community. www.MWilliamPhelps.com
Phelps is one of America's most celebrated true crime authorities, inspired to study, interview, and write about murderers after his sister was murdered; the perpetrator was never found. 
WHERE MONSTERS HIDE is the true story of the woman who killed her lover and her husband – and the skilled, intuitive cop who prevailed against her male counterparts who kept telling her to give up.  One officer's fortitude on the beat lead to the arrest of a true monster.
Phelps is currently filming "DANGEROUS GROUND: The Docuseries" for Oxygen, directed by Joe Berlinger. Phelps stars in the series, which is based on his definitive investigative crime memoir, DANGEROUS GROUND: MY FRIENDSHIP WITH A SERIAL KILLER (Kensington Books, 2018), in which he unravels the destructive friendship he developed over the course of five years, seven thousand pages of letters, and hundreds of conversations with the charmingly manipulative psychopath known as the Happy Face Killer.
Phelps stars in "Sex, Lies & Murder," a new show that just premiered on Reelz last month. Watch the trailer here: https://www.reelz.com/sex-lies-murder/
He is also the Executive Producer and Creator of "To Catch a Killer," which premiered on Investigation Discovery this Fall. In this series, Phelps gives viewers an intimate introduction to the real-life investigators, detectives, and state agents behind the harrowing cases he's investigated for his books.  Video is here: https://www.investigationdiscovery.com/tv-shows/to-catch-a-killer-inside-the-chase/about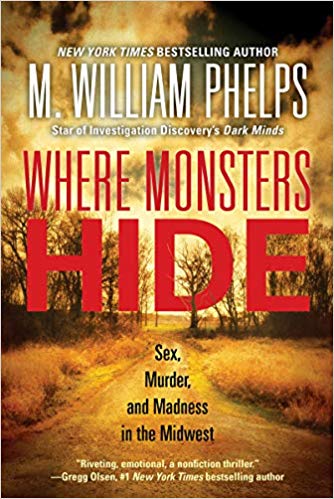 The Book: "Where Monsters Hide: Sex, Murder, And Madness In The Midwest"
ISBN: B07F5YM942
Get the book
A tragic missing person case spirals into an unrelenting murder mystery. Intrigue, deception, and serial homicide erupt in the latest real-life thriller by New York Times bestselling investigative journalist M. William Phelps.
 
In October 2014, after Chris Regan failed to arrive at his new job, his ex-girlfriend filed a missing-person report. Something was off. It was not like Chris, a devoted father, avid hiker, and all-around great guy, not to show up. When local Michigan police chief Laura Frizzo learned Chris was having an affair with Kelly Cochran, a married co-worker, suspicion fell on her husband, Jason. After a search warrant on their house revealed several suspicious items, the Cochrans abruptly moved to Indiana. As questions swirled around the case, the whereabouts of Chris Regan remained unknown.
 
Sixteen months later Jason Cochran died from a drug overdose. Friends and family rallied around the grieving and distraught Kelly. But when the coroner ruled Jason's death a homicide, no one reacted more bizarrely than his widow. For months detectives tried to put Kelly's past into focus, but the truth was buried under a patchwork of lies, contradictions, and brutally horrific revelations. As Kelly Cochran, a Purdue graduate and psychology major, played "catch me if you can," a mesmerizing story emerged that rivals today's bestselling fiction in its drama and fascination. In the hands of veteran investigative journalist M. William Phelps, her staggering saga of murder, revenge, and payback surpasses anything that could go wrong in a season of Fargo.
Steve Murphy
, Executive Producer & Host