Interview with Lee Goldberg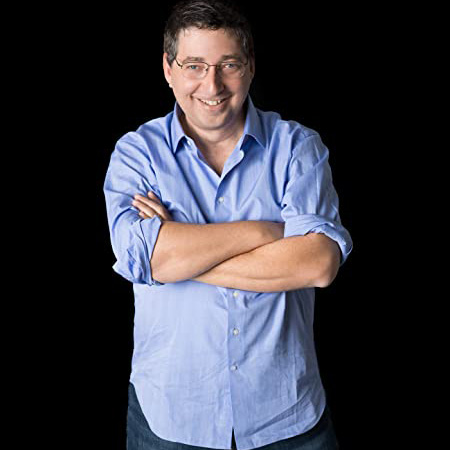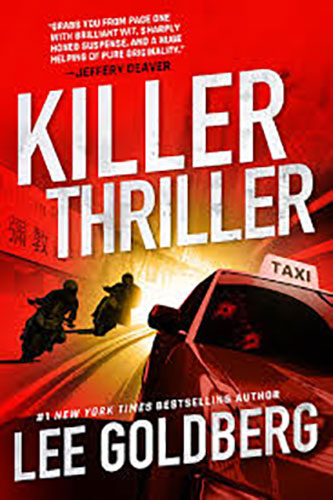 Lee Goldberg
author of "Killer Thriller"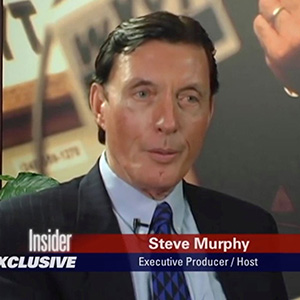 Steve Murphy
Executive Producer & Host
Lee Goldberg, author of "Killer Thriller"
Lee Goldberg is a two-time Edgar Award and two-time Shamus Award nominee and the #1 New York Times bestselling author of more than thirty novels, including Washington Post bestseller True Fiction, King City, The Walk, fifteen Monk mysteries, and the internationally bestselling Fox & O'Hare books (The Heist, The Chase, The Job, The Scam, and The Pursuit) cowritten with Janet Evanovich.
He has also written and/or produced scores of TV shows, including Diagnosis Murder, SeaQuest, Monk, and The Glades. As an international television consultant, he has advised networks and studios in Canada, France, Germany, Spain, China, Sweden, and the Netherlands on the creation, writing, and production of episodic television series. You can find more information about Lee and his work at www.leegoldberg.com.
Goldberg has been nominated twice for an Edgar Award by the Mystery Writers of America and twice for a Shamus Award by the Private Eye Writers of America. He was the 2012 recipient of the Poirot Award from Malice Domestic. He has served as a board member for the Mystery Writers of America and also founded, alongside novelist Max Allan Collins, the International Association of Media Tie-in Writers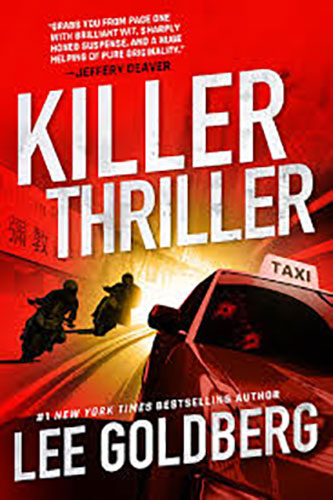 Everybody loves Ian Ludlow's action novels—especially the CIA—because the spies know something the public doesn't: his fictional plots have a frightening tendency to come true. Ian is in Hong Kong with his resourceful assistant Margo French to research his wildest story yet—a deadly global conspiracy by Chinese intelligence to topple the United States.
What Ian doesn't know is that his horrifying scenario is happening and that the Chinese mistakenly believe he's an undercover superspy assigned to foil their scheme. Now Ian is trapped in his own terrifying thriller, on the run from assassins, and racing against time to prevent an epic disaster. He's written himself into a corner that could cost his life…and his country.
Killer Thriller and the first volume in the Ian Ludlow Thriller series, True Fiction, have taken elements from the author's previous work and given them a fresh twist to end up being what I consider to be Lee Goldberg's most entertaining work. He starts with approachable, down to earth protagonists, gives them very human traits that the normal fiction super heroes wouldn't be caught dead having/doing and thrusts them unknowing in the thick of the undercover skullduggery of the major world powers striving for dominance and leaves them to sink or swim on their own efforts.
As Killer Thriller opens, our hero, Ian Ludlow, a writer of widely popular and disarmingly schlocky espionage thrillers (ring a bell), turns down a job offer from the director of the CIA who wants the benefit of Ian's vivid imagination working for the good of his country. Time passes and Ian finds himself sucked into another CIA mission gone astray despite his best intentions. Coming to his rescue as a partner is Margo, the militant lesbian publisher's assistant from the previous book who signs on as Ian's research assistant in this one. Mysteriously she has picked up all sorts of lethal skills since the last book that keep the two of them alive while leaving bodies strewn behind her as they keep half a step ahead of the rest of the bad guy/girl Chinese intelligence operatives. Endangered defectors, blackmail of high American politicians, electronic backdoors in most of the tech the Chinese sell us, attempted assassinations and other threats make a heady mix that Ian and Margo face head-on in what seems a hopeless cause. Or course they will survive, but only by the skin of their teeth, and of course the bad guys/girls will get their just due because the book was written to help people relax not to wind us up tighter. Done with a fine sense of humor just this side of slapstick with heroes you can root for and villains you can hiss at, Killer Thriller is a fine relaxative in a world gone increasingly challenging. Nothing wrong with turning your mind off to unwind for a few hours.
Steve Murphy
, Executive Producer & Host