Interview with Laura Caldwell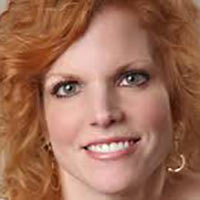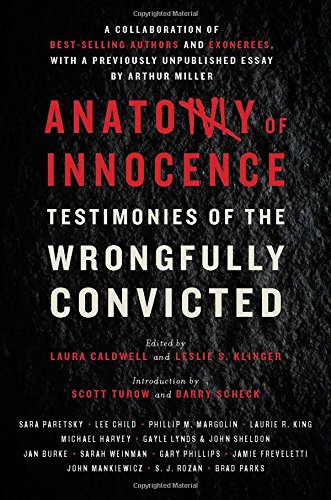 Laura Caldwell
author of "Anatomy of Innocence: Testimonies of the Wrongfully Convicted"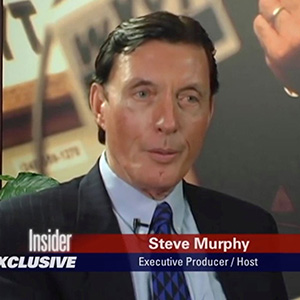 Steve Murphy
Executive Producer & Host
Laura Caldwell, author of "Anatomy of Innocence: Testimonies of the Wrongfully Convicted"
Laura Caldwell is the bestselling author of 14 novels as well as the acclaimed nonfiction work Long Way Home: A Young Man Lost in the System and the Two Women Who Found Him (Free Press, Simon & Schuster). Her short fiction has appeared in several award-winning anthologies. Caldwell formerly practiced as civil trial attorney and now is a professor at Loyola University Chicago School of Law.
In 2008, she founded Life After Innocence at Loyola, to aid persons wrongly convicted. Since its founding, Caldwell has served as LAI's director, working with dozens of staff members and law students who advocate for innocent people adversely affected by the criminal justice system. They help these exonerees re-enter society and enable them to reclaim their rights as citizens through individualized legal and support services and wider-reaching public policy initiatives. LAI helps them find homes to live in, connects them with jobs, teaches them the basic necessities for functioning in present-day society and assists them in expunging their records and pursuing compensation from the state. LAI is now a model for similar projects around the world.
Caldwell is grateful to the exonerees for having the courage to tell their stories so unflinchingly, and to the writers, who gave of themselves to ensure the book is the best it can be. She also thanks Leslie S. Klinger for his tireless efforts in co-editing Anatomy of Innocence.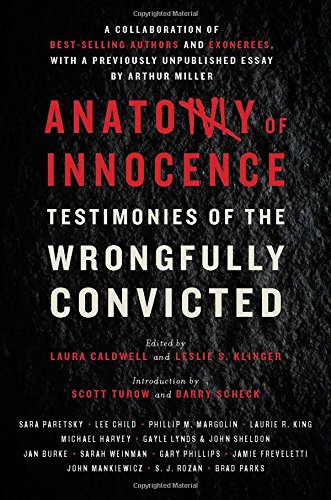 The Book: "Anatomy of Innocence: Testimonies of the Wrongfully Convicted"
ISBN: 1631490885
Get the book
Recalling the great muckrakers of the past, an outraged team of America's best-selling writers unite to confront the disasters of wrongful convictions.
Wrongful convictions, long regarded as statistical anomalies in an otherwise sound justice system, now appear with frightening regularity. But few people understand just how or why they happen and, more important, the immeasurable consequences that often haunt the lucky few who are acquitted, years after they are proven innocent.
Now, in this groundbreaking anthology, fourteen exonerated inmates narrate their stories to a roster of high-profile mystery and thriller writers―including Lee Child, Sara Paretsky, Laurie R. King, Jan Burke and S. J. Rozan―while another exoneree's case is explored in a previously unpublished essay by legendary playwright Arthur Miller. An astonishing and unique collaboration, these testimonies bear witness to the incredible stories of innocent men and women who were convicted of serious crimes and cast into the maw of a vast and deeply flawed American criminal justice system before eventually, and miraculously, being exonerated.
Introduced by best-selling authors Scott Turow and Barry Scheck, these master storytellers capture the tragedy of wrongful convictions as never before and challenge readers to confront the limitations and harsh realities of the American criminal justice system. Lee Child tells of Kirk Bloodsworth, who obsessively read about the burgeoning field of DNA testing, cautiously hoping that it held the key to his acquittal―until he eventually became the first person to be exonerated from death row based on DNA evidence. Judge John Sheldon and author Gayle Lynds team up to share Audrey Edmunds's experience raising her children long distance from her prison cell. And exoneree Gloria Killian recounts to S. J. Rozan her journey from that fateful "knock on the door" and the initial shock of accusation to the scars she carries today.
Together, the powerful stories collected within the Anatomy of Innocence detail every aspect of the experience of wrongful conviction, as well as the remarkable depths of endurance sustained by each exoneree who never lost hope.
24 photographs
Steve Murphy
, Executive Producer & Host