Interview with Jonathan Kellerman and Faye Kellerman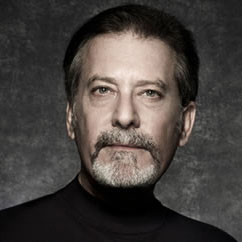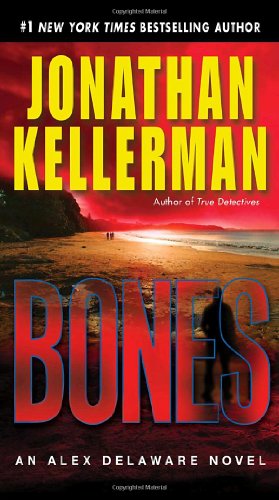 Jonathan Kellerman
author of "Bones (Alex Delaware, No. 23)"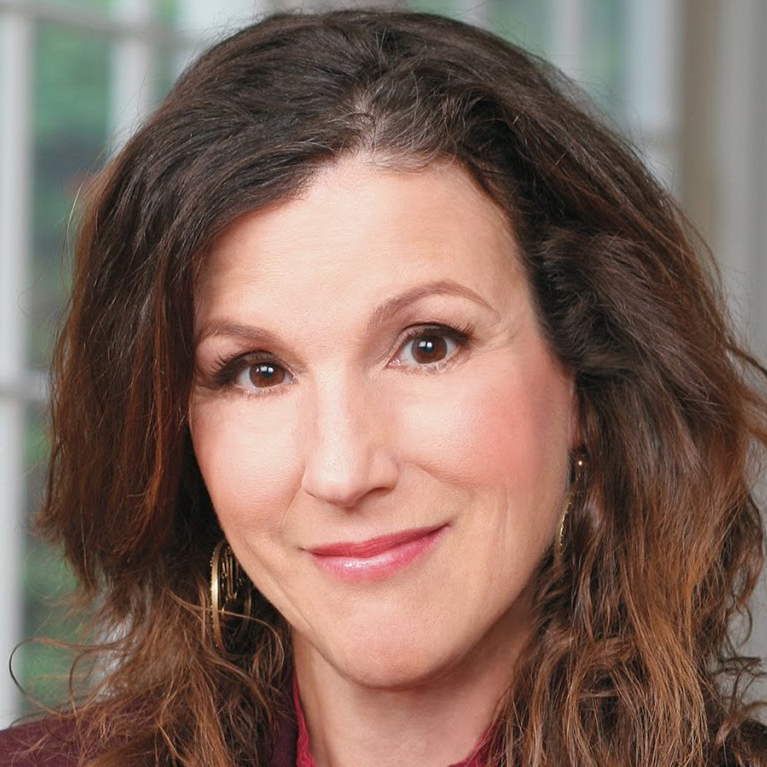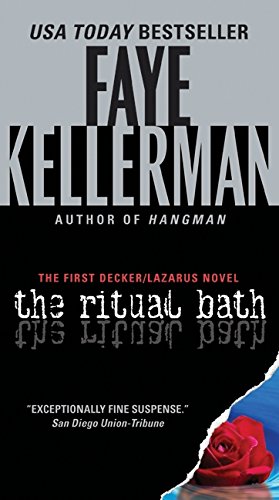 Faye Kellerman
author of "The Ritual Bath: The First Decker/Lazarus Novel (Decker/Lazarus Novels)"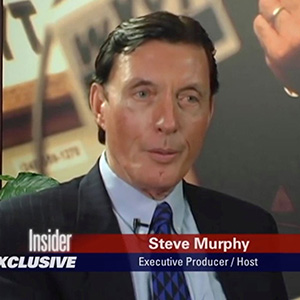 Steve Murphy
Executive Producer & Host
Jonathan Kellerman, author of "Bones (Alex Delaware, No. 23)"
Jonathan Kellerman, Psychologist & Best-Selling Novelist was born in New York City in 1949 and grew up in Los Angeles. He helped work his way through UCLA as an editorial cartoonist, columnist, editor and freelance musician. As a senior, at the age of 22, he won a Samuel Goldwyn Writing Award for fiction.
Like his fictional protagonist, Alex Delaware, Jonathan received at Ph.D. in psychology at the age of 24, with a specialty in the treatment of children. He served internships in clinical psychology and pediatric psychology at Childrens Hospital of Los Angeles and was a post-doctoral HEW Fellow in Psychology and Human Development at CHLA.
IN 1975, Jonathan was asked by the hospital to conduct research into the psychological effects of extreme isolation (plastic bubble units) on children with cancer, and to coordinate care for these kids and their families. The success of that venture led to the establishment, in 1977 of the Psychosocial Program, Division of Oncology, the first comprehensive approach to the emotional aspects of pediatric cancer anywhere in the world. Jonathan was asked to be founding director and, along with his team, published extensively in the area of behavioral medicine. Decades later, the program, under the tutelage of one of Jonathan's former students, continues to break ground.
Jonathan's first published book was a medical text, PSYCHOLOGICAL ASPECTS OF CHILDHOOD CANCER, 1980. One year later, came a book for parents, HELPING THE FEARFUL CHILD.
In 1985, Jonathan's first novel, WHEN THE BOUGH BREAKS, was published to enormous critical and commercial success and became a New York Times bestseller. BOUGH was also produced as a t.v. movie and won the Edgar Allan Poe and Anthony Boucher Awards for Best First Novel. Since then, Jonathan has published a best-selling crime novel every year, and occasionally, two a year. In addition, he has written and illustrated two books for children and a nonfiction volume on childhood violence, SAVAGE SPAWN (1999.) Though no longer active as a psychotherapist, he is a Clinical Professor of Pediatrics and Psychology at University of Southern California Keck School of Medicine.
Jonathan is married to bestselling novelist Faye Kellerman and they have four children.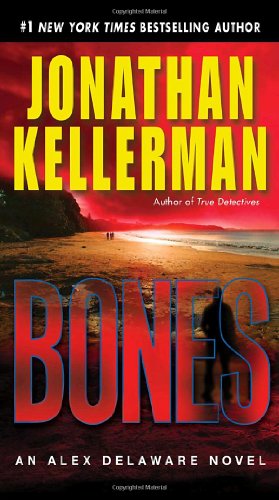 The Book: "Bones (Alex Delaware, No. 23)"
ISBN: 0345495179
Get the book
When it comes to writing deftly layered, tightly coiled novels of suspense, #1 New York Times bestselling author Jonathan Kellerman reigns supreme as "master of the psychological thriller" (People). Kellerman has worked his magic again in this chilling masterpiece.
The anonymous caller has an ominous tone and an unnerving message about something "real dead . . . buried in your marsh." The eco-volunteer on the other end of the phone thinks it's a prank, but when a young woman's body turns up in L.A.'s Bird Marsh preserve no one's laughing. And when the bones of more victims surface, homicide detective Milo Sturgis realizes the city's under siege to an insidious killer. Milo's first move: calling in psychologist Alex Delaware.
The murdered women are prostitutes–except the most recent victim; a brilliant young musician from the East Coast, employed by a wealthy family to tutor a musical prodigy, Selena Bass seems out of place in the marsh's grim tableau.
Conveniently–perhaps ominously–Selena's blueblood employers are nowhere to be found, and their estate' s jittery caretaker raises hackles. But Milo's instincts and Alex's insight are too well-honed to settle for easy answers, even given the dark secrets in this troubled man's past. Their investigation unearths disturbing layers–about victims, potential victims, and suspects alike–plunging even deeper into the murky marsh's enigmatic depths.
Bizarre details of the crimes suggest a devilish serial killer prowling L.A.'s gritty streets. But when a new murder deviates from the pattern, derailing a possible profile, Alex and Milo must look beyond the suspicion of madness and consider an even more sinister mind at work. Answers don't come easy, but the darkest of drives and desires may fuel the most devious of foes.
Bones is classic Kellerman–relentlessly peeling back the skin and psyches of its characters and revealing the shadows and sins of the souls beneath. With jolt after jolt of galvanizing suspense, it drives the reader through its twists and turns toward a climax as satisfying as it is shattering.
From the Hardcover edition.
Faye Kellerman, author of "The Ritual Bath: The First Decker/Lazarus Novel (Decker/Lazarus Novels)"
Faye Kellerman was born in St. Louis, Missouri and grew up in Sherman Oaks, California. She earned a BA in mathematics and a doctorate in dentistry at UCLA. Kellerman's groundbreaking first novel, THE RITUAL BATH, was published in 1986 to wide critical and commercial acclaim. The winner of the Macavity Award for the Best First Novel from the Mystery Readers of American, THE RITUAL BATH introduced readers to Peter Decker and Rina Lazarus, termed by People Magazine "Hands down, the most refreshing mystery couple around." The New York Times enthused, "This couple's domestic affairs have the haimish warmth of reality, unlike the formulaic lives of so many other genre detectives."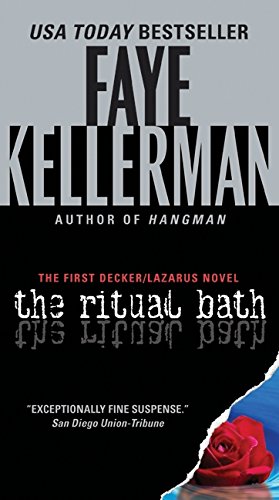 The Book: "The Ritual Bath: The First Decker/Lazarus Novel (Decker/Lazarus Novels)"
ISBN: 0061999245
Get the book
Detective Peter Decker of the LAPD is stunned when he gets the report. Someone has shattered the sanctuary of a remote yeshiva community in the California hills with an unimaginable crime. One of the women was brutally raped as she returned from the mikvah, the bathhouse where the cleansing ritual is performed.
The crime was called in by Rina Lazarus, and Decker is relieved to discover that she is a calm and intelligent witness. She is also the only one in the sheltered community willing to speak of this unspeakable violation. As Rina tries to steer Decker through the maze of religious laws, the two grow closer. But before they get to the bottom of this horrendous crime, revelations come to light that are so shocking, they threaten to come between the hard-nosed cop and the deeply religious woman with whom he has become irrevocably linked.
Steve Murphy
, Executive Producer & Host