Interview with Jason Pinter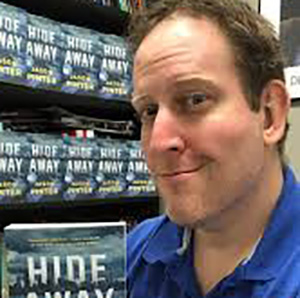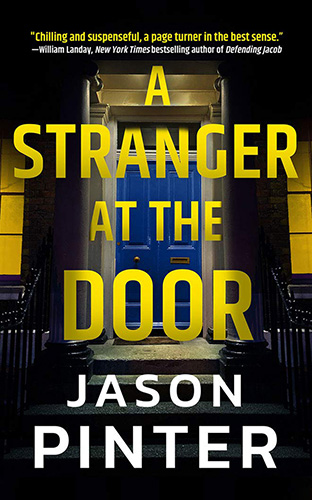 Jason Pinter
author of "A Stranger at the Door (A Rachel Marin Thriller)"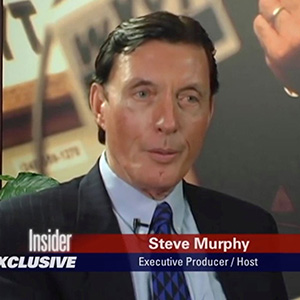 Steve Murphy
Executive Producer & Host
Jason Pinter, author of "A Stranger at the Door (A Rachel Marin Thriller)"
Jason Pinter is the bestselling author of Hide Away, the first Rachel Marin novel, as well as five novels in his Henry Parker thriller series and the standalone novel The Castle, which have over one million copies in print worldwide and have been published in over a dozen countries, the Middle Grade adventure novel Zeke Bartholomew: SuperSpy, and the children's picture book Miracle. He has been nominated for the Thriller Award, Strand Critics Award, Barry Award, RT Reviewers Choice Award, Shamus Award and CrimeSpree Award. Two of his books—The Fury and The Darkness—were chosen as Indie Next selections, and The Mark, The Stolen and The Fury, were named to The Strand's Best Books of the Year list. The Mark and The Stolen both appeared on the 'Heatseekers' bestseller list in The Bookseller (UK). The Mark was optioned to be a feature film.
He is the Founder and Publisher of Polis Books, an independent publishing company he launched in 2013 following positions in editorial and marketing at Warner Books, Random House, St. Martin's Press and Grove/Atlantic and the Mysterious Press. He was named one of Publisher Weekly's inaugural Star Watch honorees, which "recognizes young publishing professionals who have distinguished themselves as future leaders of the industry."
He has written for The New Republic, Entrepreneur, Esquire, Spy, The Daily Beast, Medium and The Huffington Post, and been featured in Library Journal, Publishers Weekly, MediaBistro, Mystery Scene and more. He was named one of the top writers on Twitter (@JasonPinter) by Mashable and the Huffington Post, and his articles and essays have been covered in the New York Times, Los Angeles Times, CNN, The Atlantic, Boston Globe, New York Observer, Baltimore Sun, Salon and as far as Australia's Sydney Morning Herald. He was born in New York City in 1979 and currently lives in Hoboken, NJ with his wife and two daughters.Meg was born in Oklahoma City and raised in Santa Barbara, California. She graduated from Stanford University, where she lettered in varsity cross country and earned a B.A. in Economics. She went on to graduate from Stanford Law School.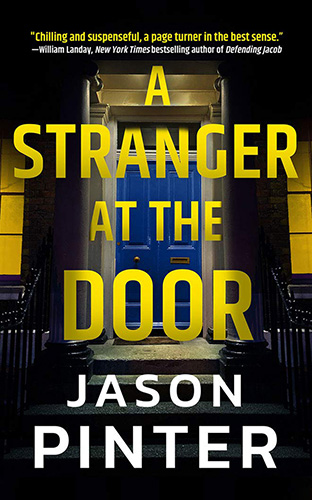 The Book: "A Stranger at the Door (A Rachel Marin Thriller)"
ISBN: 1542005949
Get the book
From the Amazon bestselling author of Hide Away comes the gripping second installment of the Rachel Marin Thriller series.
Rachel Marin is in a good place. After years of struggle, the single mother has found both a stable, loving relationship and a new purpose: putting her investigative skills to work solving crimes for the local PD. But just as the pieces of her life are finally starting to fall into place, her teenaged son's teacher is gruesomely murdered, starting a domino effect that shatters her peaceful existence.
When Rachel discovers an ominous email the teacher sent to her just before his death, she knows she must help bring his killer to justice. But soon a figure from her past reappears, threatening to expose Rachel's darkest secrets if she doesn't tread lightly. And when her son is recruited by a shadowy businessman who may be connected to the murder, Rachel knows this has just gotten very, very personal.
Someone out there is dead set on keeping this grisly cover-up good and buried, which means if Rachel's not careful, it's only a matter of time before her dream life becomes her worst nightmare.
Steve Murphy
, Executive Producer & Host