Interview with Janet Reitman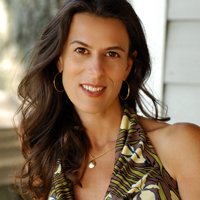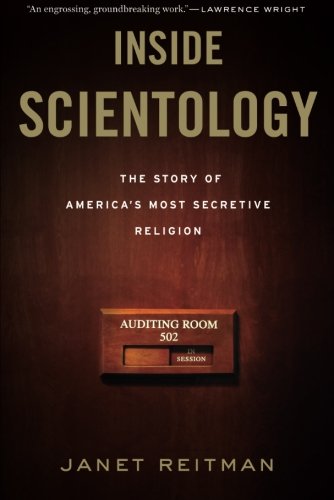 Janet Reitman
author of "Inside Scientology: The Story of America's Most Secretive Religion"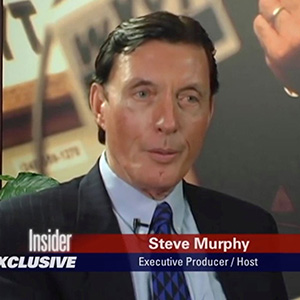 Steve Murphy
Executive Producer & Host
Janet Reitman, author of "Inside Scientology: The Story of America's Most Secretive Religion"
Prominent Trial Attorney, Jack Girardi interviews Rolling Stone's Contributing Editor Janet Reitman about Scientology's current, controversial leader, David Miscavige; the church's celebrity marketing strategy; and the impressive poise of children who attend Scientology-based schools, in her new bestselling book "Inside Scientology: The Story of America's Most Secretive Religion".
As a Rolling Stone writer, she spent almost a year reporting her National Magazine Award-nominated story, "Inside Scientology," published in March 2006, that provided the genesis for her book.
Janet Reitman didn't know much about Scientology when she started researching the religion back in 2005 for the magazine. Since her original article, Reitman has spent more than five years researching the history of the church and its mercurial founder, L. Ron Hubbard.
That Scientology has endured for six decades, attracting generations of devotees despite a legacy of secrecy and widespread allegations of intimidation and abuse of its own members, is in itself remarkable. Then again, as Janet Reitman writes, the church has always found a way, through a "combination of flexibility and mystery" to morph with the times: In its early days in Los Angeles, it reached out to free spirits and hippies, later to celebrities and, more recently, to African Americans and legislators.
Intertwined with the church's history is that of Miscavige, who spent his teenage years as one of Hubbard's cadre of young aides. He was 25 when he assumed control in 1986, when "LRH" died as a paranoid recluse on a ranch in Creston, Calif., under investigation by the IRS. Miscavige went on to be instrumental in ending "the war" with the IRS and securing the tax-exempt status that deemed Scientology a church, a financial boon.
Sometimes called "the pope of Scientology," Miscavige in the book lives up to previous reports depicting him as a small but intimidating leader, an occasionally unhinged little tyrant alleged to have frequently whomped his top execs. He is said to live much higher on the hog than anyone else, including the elite "Sea Org" members posted to Scientology's international headquarters, or "Int," a former resort near Hemet. Even his beagles, Jelly and Safi, who wore "tiny blue sweaters with commander's bars," fare better than people who have signed billion-year contracts with the church: "Miscavige was known to make his staffers salute the dogs, who held ranks higher than those of many people on the base."
Reitman also covered the war in Iraq for Rolling Stone and has reported on a wide range of other topics, including: the failure of the US and international relief efforts in post-earthquake Haiti; the Duke lacrosse scandal; the death of American aid worker Marla Ruzicka in Baghdad; and the national childhood obesity crisis. She has also reported extensively in Africa, profiling Zimbabwean leader Robert Mugabe, and covering conflicts in Sudan and Sierra Leone.
In addition to Rolling Stone, Reitman's work has appeared in GQ, Men's Journal, The New York Times Magazine, the Los Angeles Times Sunday Magazine, and Salon among other publications. She has also appeared on National Public Radio, Anderson Cooper 360, and Countdown with Keith Olberman.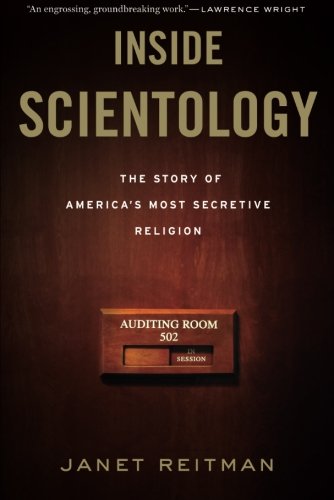 The Book: "Inside Scientology: The Story of America's Most Secretive Religion"
ISBN: 0547750358
Get the book
"A masterful piece of reporting . . . Reitman tells a spellbinding story of a larger-than-life personality whose quirks, ticks and charisma shaped America's newest homegrown religious movement." — Washington Post

Scientology is known for its celebrity believers and its team of "volunteer ministers" at disaster sites such as the World Trade Center; its notably aggressive response to criticism or its attacks on psychiatry; its requirement that believers pay as much as hundreds of thousands of dollars to reach the highest levels of salvation. But for all its notoriety, Scientology has remained America's least understood new religion, even as it has been one of its most successful.

Now Janet Reitman tells its riveting full story in the first objective modern history of Scientology, at last revealing the astonishing truth about life within the controversial religion for its members and ex-members. Based on five years of research, confidential documents, and extensive interviews with current and former Scientologists, this is an utterly compelling work of nonfiction and the defining work on an elusive faith.

"A meticulously researched history and revealing exposé, a frightening portrait of a religion that many find not just controversial, but dangerous." — Boston Globe

"This book is fearless." — Wall Street Journal

A New York Times Notable Book
Amazon.com Best Books of 2011, Nonfiction
San Francisco Chronicle Top Ten of 2011
Steve Murphy
, Executive Producer & Host