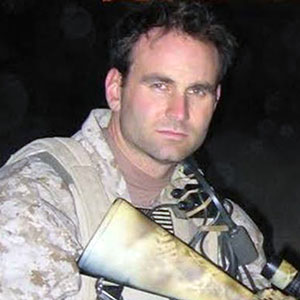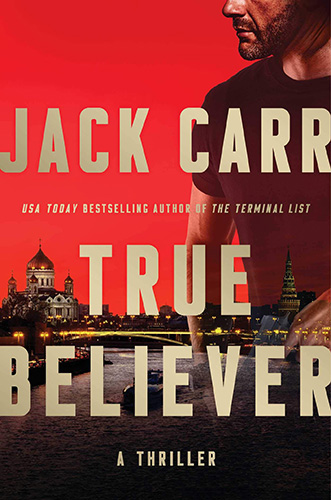 Jack Carr
author of "True Believer"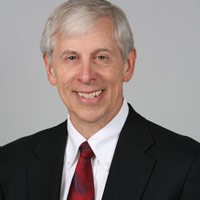 John A. Girardi
Co-Host & Partner at Girardi | Keese
Jack Carr, author of "True Believer"
Jack Carr led special operations teams as a Team Leader, Platoon Commander, Troop Commander and Task Unit Commander. Over his 20 years in Naval Special Warfare he transitioned from an enlisted SEAL sniper, to a junior officer leading assault and sniper teams in Iraq and Afghanistan, to a platoon commander practicing counterinsurgency in the southern Philippines, to commanding a Special Operations Task Unit in the most Iranian influenced section of southern Iraq throughout the tumultuous drawdown of U.S. Forces.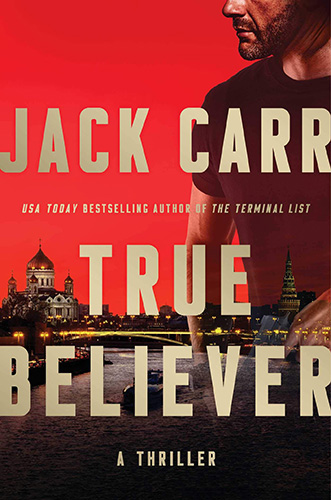 He doesn't care how hard it is. He only knows that he wins or he dies. He only knows the cause.
When a bomb goes off during a holiday fair in London, the body count is horrific and the nation's market goes into a tailspin. This, it turns out, is just the beginning of a series of coordinated and murderous attacks against the whole of the Western world. As the scope of the mayhem grows ever wider, pulling in country after country, the United States goes on the offensive. Who is pulling the strings? What is their motive? And most important of all, how can the attacks be stopped before bloodshed and economic freefall bring America and her allies to their knees?
There is just one man who stands a chance of answering these questions. Former Navy SEAL James Reece is the only and crucial connection to a shadowy former Iraqi commando who could provide leads the CIA desperately needs. Reece might be America's last hope. Unfortunately, he is also America's most-wanted domestic terrorist. To rein him in, a bargain is struck and Reece becomes the reluctant tool of the United States government, traveling the globe to target terrorist leaders and unraveling a geopolitical conspiracy involving a traitorous CIA officer and a sinister assassination plot with worldwide repercussions. There is always another true believer out there willing to kill for his cause. James Reece will be there to stop him.
A high-intensity roller-coaster ride, True Believer explodes with action and authenticity that cements Jack Carr as the new leader in political thrillers.
John A. Girardi
, Co-Host & Partner at Girardi | Keese
John Girardi, Partner at Girardi Keese, is one of America's Finest Trial Lawyers and our Co-Host, as always, brings out the most important key elements to the success of today's guests. He and his firm have been dedicated to working hard and getting the best possible recovery for its clients. Girardi Keese's mission is to provide aggressive representation of individuals and businesses who have been injured in sous way, whether by physical harm, property damage, damage to business, or damage to economic interests. Girardi & Keese has two offices in California: Downtown Los Angeles and San Bernardino.