Interview with Jack Abramoff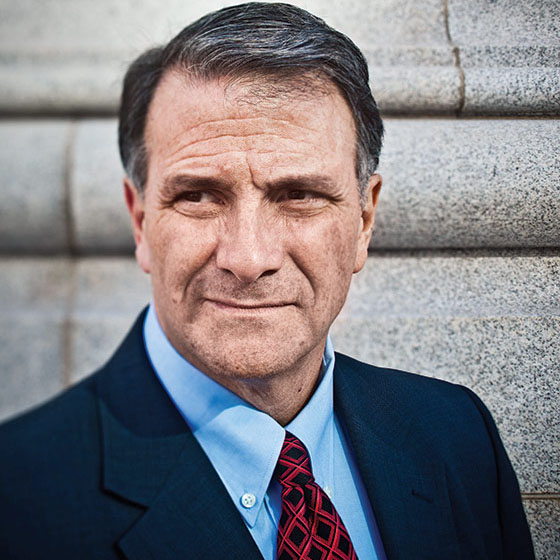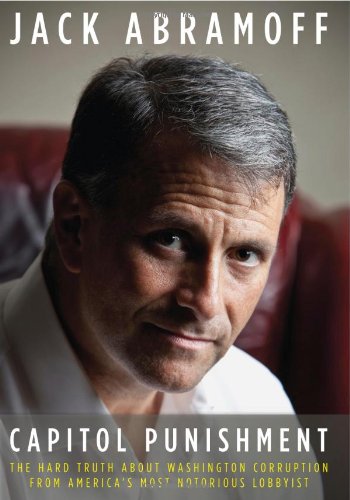 Jack Abramoff
author of "Capitol Punishment: The Hard Truth About Washington Corruption From America's Most Notorious Lobbyist"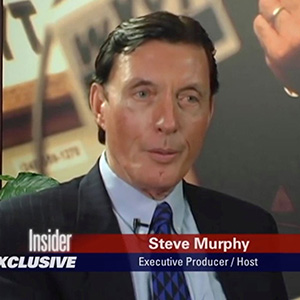 Steve Murphy
Executive Producer & Host
Jack Abramoff, author of "Capitol Punishment: The Hard Truth About Washington Corruption From America's Most Notorious Lobbyist"
Lobbyist Jack Abramoff is the key figure in an American financial and political corruption scandal of the early 21st century. Though the charges against Abramoff were many and complicated, he was primarily accused of collecting millions of dollars in inflated lobbying and legal fees from clients and using that money to influence Congressmen and other legislators through gifts and political donations. Abramoff attended Brandeis University (where he was an active supporter of Ronald Reagan's 1980 presidential campaign) and later joined fellow activists Grover Norquist and Ralph Reed in running the College Republican National Committee. After earning a law degree from Georgetown University, Abramoff became a lobbyist and lawyer in Washington, D.C. In the 1990s Abramoff gained influence with future Senate majority leader Tom DeLay and other rising lawmakers. By 2001, with George W. Bush in the White House and Republicans in control of Congress, Abramoff was one of the most influential lobbyists in Washington. A few years later his shady deals became more publicly known, and investigations by the Justice Department led to his 2006 plea agreement. Abramoff pleaded guilty in 2006 to charges of tax evasion, fraud and conspiracy related to a Florida casino deal, and was sentenced to five years and 10 months in federal prison. He also agreed to provide information to prosecutors about his dealings with members of Congress. Two years later, in 2008, he was sentenced to an additional four years in prison and ordered to pay $23 million in restitution after he pled guilty to conspiracy, fraud and tax evasion charges. He was released from prison to a halfway house in June of 2010. In 2011 he published a memoir,Capital Punishment: The Hard Truth About Washington Corruption from America's Most Notorious Lobbyist.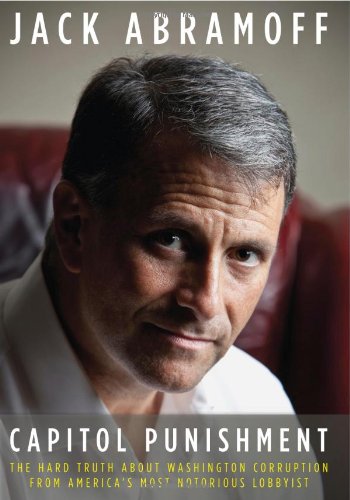 The Book: "Capitol Punishment: The Hard Truth About Washington Corruption From America's Most Notorious Lobbyist"
ISBN: 1936488442
Get the book
The name Jack Abramoff is synonymous with Washington scandal, but the fascinating facts of his case are either largely unknown or wildly misunderstood. His memoir will serve as a corrective – an engrossing, informative work of political nonfiction that is also a gripping real-life thriller. The biggest surprise twist comes in the form of Abramoff himself, a smart, funny, charming, clear-eyed narrator who confounds every expectation of the media's villainous portrait. He's a perfect bundle of contradictions: an Orthodox Jew and upstanding family man with a staunch moral streak, caught in multiple scandals of bribery and corruption with an undercurrent of murder. Abramoff represented Indian tribes whose lucrative casinos were constantly under threat from proposed changes in law; though he charged the tribes many millions, he saved them billions by ensuring votes to support the livelihoods of their reservations. Much of Jack's share was funneled not into his own coffers, but to charities. Abramoff on the front pages could not be further from the Jack Abramoff who's ready to tell his honest and compelling story.
Steve Murphy
, Executive Producer & Host