Interview with J. Randy Taraborrelli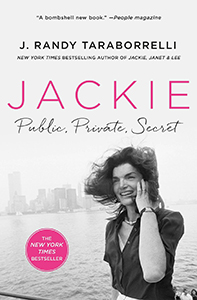 J. Randy Taraborrelli
author of "Jackie: Public, Private, Secret"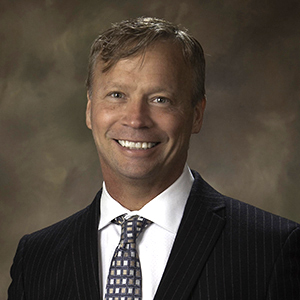 J. Randy Taraborrelli, author of "Jackie: Public, Private, Secret"
J. RANDY TARABORRELLI is the author of more than 20 biographies, including his latest, "Jackie – Public, Private, Secret," which presents Jacqueline Kennedy Onassis in a brand new and exciting light. The book was featured on the cover of "People" magazine (July 2023). After Taraborrelli's book-launching appearances on "Good Morning America," and "Nightline," "Jackie," debuted on The New York Times Bestseller List (August 6, 2023) at number three!
Sixteen other Taraborrelli's books have gone on to become New York Times' best sellers, including the "Jackie & Lee – The Secret Lives of Janet Auchincloss and her daughters, Jacqueline Kennedy Onassis and Lee Radziwill." Some of his other best sellers are: "Call Her Miss Ross," "Sinatra – Behind the Legend," "Madonna – An Intimate Biography," "Jackie, Ethel, Joan – Women of Camelot," "Elizabeth,"(a biography of Elizabeth Taylor); "The Secret Life of Marilyn Monroe" and "After Camelot – A Personal History of the Kennedy Family 1968 to the Present."
Taraborrelli's best seller, "After Camelot," was produced as a successful miniseries for the ReelzChannel, starring Katie Holmes as Jacqueline Kennedy Onassis and Matthew Perry as Ted Kennedy. Taraborrelli was one of the Executive Producers, as were Holmes and Perry. It is available here on Amazon. A previous book about the Kennedys – "Jackie, Ethel, Joan – Women of Camelot" was a highly-rated miniseries for NBC, starring Jill Hennesey as Jackie and Lauren Holly as Ethel. That show, too, is available on Amazon.
J. Randy's national best seller, "The Secret Life of Marilyn Monroe" was also the basis of a miniseries of the same name for Lifetime, starring Susan Sarandon, Kelli Garner, Jeffrey Dean Morgan and Emily Watson. It aired to critical acclaim in 2015 and garnered 17 award nominations and, of course, is available on Amazon.
For many years, J. Randy Taraborrelli has been seen promoting his books on national television shows such as "Good Morning America," "Today," "CBS This Morning," "Entertainment Tonight" and "Inside Edition" as well as many programs for CNN, Fox and MSNBC. He has also been a correspondent for many international publications such as "The Daily Mail," "Telegraph," "Hello!" and "Paris Match." In addition, Taraborrelli is a CBS News consultant and, in that capacity, covered the Michael Jackson trial in Santa Maria for the network. He also anchored Jackson's funeral for CBS with Katie Couric.
More recently, J. Randy has expanded his talent into television writing. He's currently adapting several of his books as exciting TV series, including "The Hiltons," "Once Upon a Time," and his latest, "Jackie – Public, Private, Secret."
J. Randy's website can be found at: JRandyTaraborrelli.com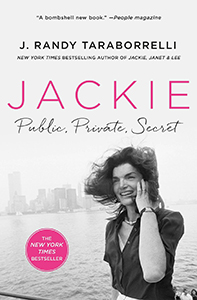 The Book: "Jackie: Public, Private, Secret"
ISBN: 1250276217
Get the book
Randy paints an unforgettable new portrait of a woman whose flaws and contradictions only serve to make her even more iconic. "I have three lives," Jackie told a former lover, "Public, Private and Secret." In this revealing biography, readers will become intimately familiar with all three.
New insights from the book include: – Jackie's cold feet before her wedding to Jack Kennedy and her secret plan to avoid moving into the White House with him.- Jackie's plan to meet with the woman with whom her husband, Aristotle Onassis, was again having an affair, Maria Callas…and why, in the end, she decided against it.-
The truth about the nude photos of Jackie which scandalized her in the 1970s…and which family member had betrayed her by selling them.- Her unusual relationship with Maurice Templesman, which was never what outsiders believed it to be.- The never-before-reported, last-ditch efforts to save Jackie's life with experimental cancer treatments, and the doctor who wouldn't risk jail time in order to treat her.
Twenty-nine years after her death and sixty years after the assassination of President Kennedy, Jackie delivers the last word on one of the most famous women in the world.