Interview with Gabrielle St George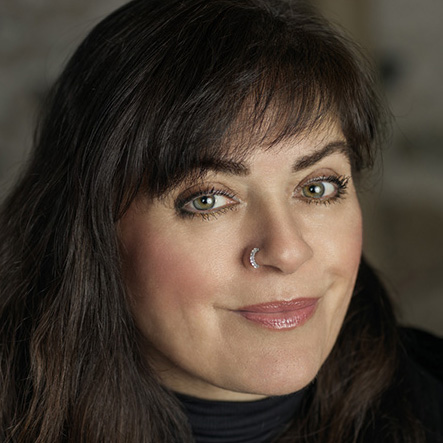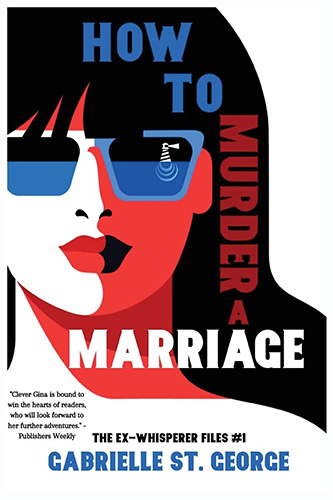 Gabrielle St George
author of "How to Murder a Marriage: The Ex-Whisperer Files"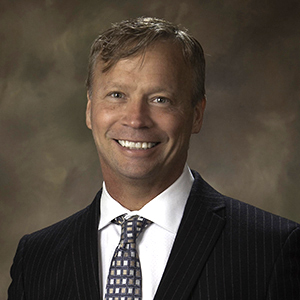 Gabrielle St George, author of "How to Murder a Marriage: The Ex-Whisperer Files"
Gabrielle St George is a Canadian screenwriter and story-editor with credits on over 100 produced television shows, both in the USA and Canada. Her feature film scripts have been optioned in Hollywood. She is a member of the Writer's Guild of Canada, Crime Writers of Canada, Sisters in Crime, Mystery Writers of America and International Thriller Writers.
Ms. St George writes humorous mysteries and domestic noir about subjects of which she is an expert—- mostly failed relationships, hence her début soft-boiled series, THE EX-WHISPERER FILES, which launches with HOW TO MURDER A MARRIAGE on July 20, 2021, from boutique American mystery publisher Level Best Books. To step into the shoes of her main character, Gina Malone, a relationship advice columnist and author of several bestselling books, St. George wrote actual self-help guides under the guise of her character, the Ex-Whisperer, and the books quickly found a devoted following online.
They've become so popular that Level Best will also publish these books in print this summer as How to Say So Long to Mr. Wrong, How to Know if He's Having an Affair, and How to Survive the Love You Hate to Love. Gabrielle lives on a fairy-tale farm along the Saugeen River and spends weekends at her 1930s cabin on the shores of Lake Huron with her partner (current coupling still alive and kicking) and their extremely disobedient dogs. When she's not writing, painting, gardening, stargazing, moondancing, and daydreaming, she travels the world to visit her four fabulous children who live abroad.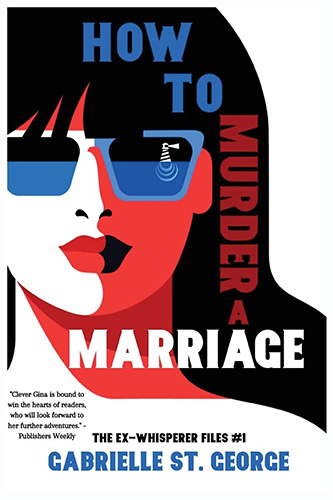 The Book: "How to Murder a Marriage: The Ex-Whisperer Files"
ISBN: 1953789501
Get the book
GIVE A MAN ENOUGH ROPE AND HE'LL HANG HIMSELF —BUT BE CAREFUL, THE GALLOWS LOVE A CROWD
Gina Malone, a bestselling relationships advice author and expert on exes, meddles in other people's affairs for a living. It makes for enemies. One of them is scaring her to death.
A modern-day Miss Lonelyhearts, Gina's smart, she's sassy, she's got a potty mouth, and she's determined to live life on her own terms. She's also divorced, an empty nester, and turning fifty. In the true spirit of mid-life crises, Gina dyes her hair, pierces her nose, and moves to a tiny tourist town on the Canadian shores of Lake Huron.
Just as she's settling into her new life and deciding whether to fall into bed with her hot contractor, Gina advises a reader to leave her husband, right before the woman goes missing. And Gina's got a stalker. Is it her vengeful ex-husband, the abusive ex of the missing woman, or her new crush's crazy ex? All three would love to get her alone in some dark and deserted place, which isn't tough to do since her new residence is an old family cottage she's renovating on an empty stretch of beach.
Can Gina outsmart her stalker and find the missing woman before the noose around her own neck gets any tighter?