Interview with F. Lee Bailey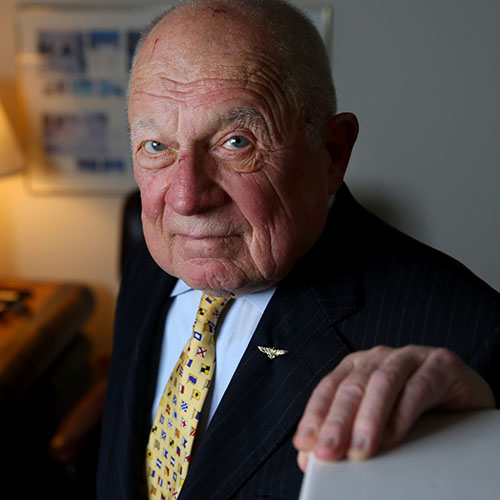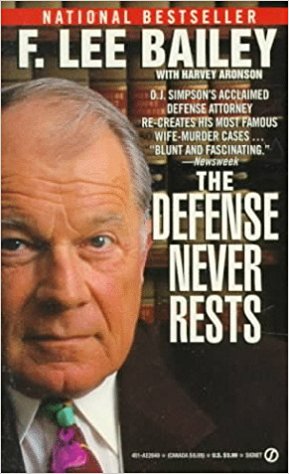 Lee Bailey
author of "The Defense Never Rests"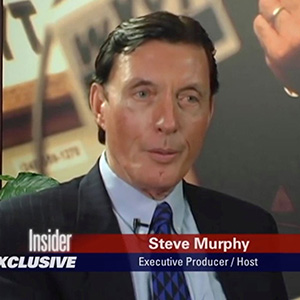 Steve Murphy
Executive Producer & Host
Lee Bailey, author of "The Defense Never Rests"
Legendary defense attorney F. Lee Bailey is one of the best-known and most controversial figures in the practice of law. He has been involved with many of the most high profile trials in America.
He is also the author of the new book, "When The Husband Is The Suspect: From Sam Sheppard To Scott Peterson – The Public's Passion For Spousal Homicides". His book provides an overview of several of the most famous homicidal husband cases of recent years, including:
Sam Sheppard, who inspired the TV series and movie The Fugitive
Jeffrey McDonald, who became the subject of the bestseller Fatal Vision
Mister Perfect, Brad Cunningham, who was convicted of bludgeoning his wife to death
Michael Peterson, who was the subject of the IFC documentary series The Staircase and a Lifetime movie original starring Treat Williams
OJ Simpson, whose dream team of lawyers defended the former pro-football player and movie star of the brutal murder of his ex-wife as the entire nation watched
Claus Von Bulow, immortalized in the book and movie Reversal of Fortune
Robert Blake, former TV star, who was suspected of engineering the death of his conwoman wife
Scott Peterson, a philandering sociopathic husband who almost escaped arrest for the murder of his wife and unborn child.
Lambert "Bart" Knol, who claimed he suffered from "substance-induced persistent amnesia" when he was accused of killing his wife of 38 years
These cases and others are presented in an objective manner by a knowledgeable voice that recognizes that suspicion, and sometimes even conviction, are not always synonymous with guilt.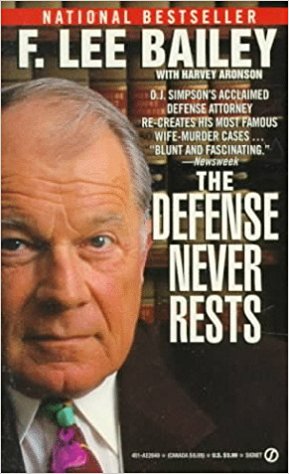 The Book: "The Defense Never Rests"
ISBN: 081281441X
Get the book
The controversial defense lawyer reviews his career, focusing on the Boston Strangler case, the Sam Sheppard vindication, and the Great Plymouth Mail Robbery. The Sam Sheppard Murder Case, The Carl Coppolino Murder Case, The Torso Murder Case. These are some of the sensational "wife-murder" cases F. Lee Bailey re-creates in this riveting collection. Reconstructing each case moment by moment, he brings a behind-the-scenes understanding to unforgettable courtroom drama. These and his other fascinating accounts give us insight into why he is now one of the lead defense attorneys in "The Trial of the Century" – the O.J. Simpson trial.
Steve Murphy
, Executive Producer & Host