Interview with Douglas Waller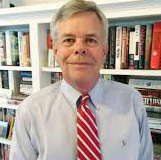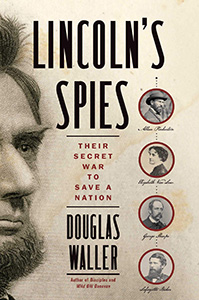 Douglas Waller
author of "Lincoln's Spies: Their Secret War to Save a Nation"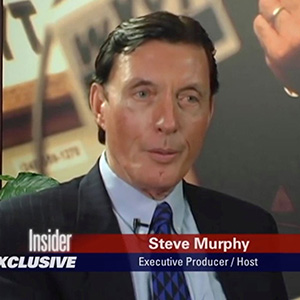 Steve Murphy
Executive Producer & Host
Douglas Waller, author of "Lincoln's Spies: Their Secret War to Save a Nation"
Douglas Waller is a veteran correspondent, author and lecturer. In almost two decades as a Washington journalist, he covered the Pentagon, Congress, the State Department, the White House and the CIA. From 1994 to 2007, Waller served in TIME magazine's Washington Bureau, first as a correspondent and then as a senior correspondent. At TIME, Waller covered foreign affairs extensively as a diplomatic correspondent, traveling throughout Europe, Asia and the Middle East as well as in the Persian Gulf region. He has reported extensively in the past on Middle East peace negotiations and the wars in Iraq. He came to TIME in 1994 from Newsweek, where he reported on major military conflicts from the Gulf War to Somalia to Haiti. Before joining Newsweek in 1988, he served as a legislative assistant on the staffs of Senator William Proxmire and Representative Edward J. Markey.
Lincoln's Spies is the tenth book Waller has authored or coauthored. His previous book was the critically acclaimed biography Disciples: The World War II Missions of the CIA Directors Who Fought for Wild Bill Donovan, which was published by Simon & Schuster in 2015. In 2011, Free Press published Waller's biography, Wild Bill Donovan: The Spymaster Who Created the OSS and Modern American Espionage, which became a New York Times bestseller, a Washington Post Best Book for 2011 and a Wall Street Journal Notable Book for 2011.
Waller's other books include the national bestseller, The Commandos:  The Inside Story of America's Secret Soldiers, which was published by Simon & Schuster in 1994, and Air Warriors: The Inside Story of the Making of a Navy Pilot, which was published by Simon & Schuster in 1998. His sixth book, BIG RED: The Three-Month Voyage Of A Trident Nuclear Submarine, was also a national bestseller published by HarperCollins in 2001. In 2004 HarperCollins also published Waller's critically acclaimed biography, A Question of Loyalty: Gen. Billy Mitchell and the Court-Martial that Gripped the Nation.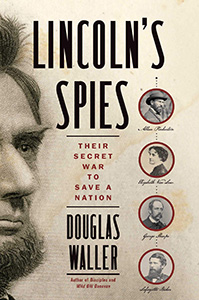 The Book: "Lincoln's Spies: Their Secret War to Save a Nation"
ISBN: 1501126849
Get the book
A major addition to the history of the Civil War, Lincoln's Spies is a riveting account of the secret battles waged by Union agents to save a nation. Filled with espionage, sabotage, and intrigue, it is also a striking portrait of a shrewd president who valued what his operatives uncovered.

Veteran journalist Douglas Waller, who has written ground-breaking intelligence histories, turns his sights on the shadow war of four secret agents for the North—three men and one woman. From the tense days before Abraham Lincoln's inauguration in 1861 to the surrender at Appomattox four years later, Waller delivers a fast-paced narrative of the heroes—and scoundrels—who informed Lincoln's generals on the enemy positions for crucial battles and busted up clandestine Rebel networks.

Famed detective Allan Pinkerton mounted a successful covert operation to slip Lincoln through Baltimore before his inauguration to foil an assassination attempt. But he failed as General George McClellan's spymaster, delivering faulty intelligence reports that overestimated Confederate strength.

George Sharpe, an erudite New York lawyer, succeeded Pinkerton as spymaster for the Union's Army of the Potomac. Recruiting skilled operatives, some of whom dressed in Rebel uniforms, Sharpe ran highly successful intelligence operations that outpaced anything the enemy could field.

Elizabeth Van Lew, a Virginia heiress who hated slavery and disapproved of secession, was one of Sharpe's most successful agents. She ran a Union spy ring in Richmond out of her mansion, with dozens of agents feeding her military and political secrets she funneled to General Ulysses S. Grant as his army closed in on the Confederate capital. Van Lew became one of the unsung heroes of the war.

Lafayette Baker was a handsome Union officer with a controversial past, whose agents clashed with Pinkerton's operatives. The unscrupulous Baker assembled a retinue of disreputable spies, thieves, and prostitutes to root out traitors in Washington, D.C. But he failed at his most important mission: uncovering the threat to Lincoln from John Wilkes Booth and his gang.

Behind these secret operatives was a president, one of our greatest, who was an avid consumer of intelligence and a ruthless aficionado of clandestine warfare, willing to take chances to win the war. Lincoln's Spies, as Waller vividly depicts in his excellent new book, set the template for the dark arts the CIA would practice in the future.
Steve Murphy
, Executive Producer & Host