Interview with Diane Dimond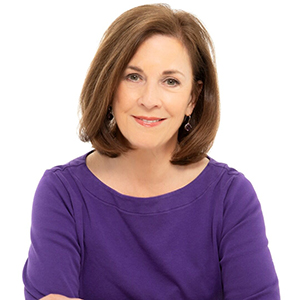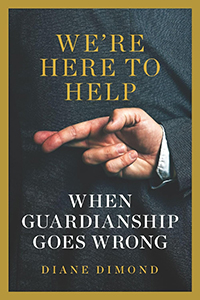 Diane Dimond
author of "We're Here to Help: When Guardianship Goes Wrong"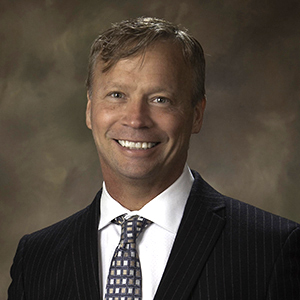 Diane Dimond, author of "We're Here to Help: When Guardianship Goes Wrong"
Diane Dimond, Award Winning Investigative Journalist and Author
Dimond has enjoyed an award winning career in radio, television and print. Her expertise is in the crime and justice genre and she is the author of four books.
Dimond may be best known for breaking the story of child molestation allegations against singer Michael Jackson in late 1993, and again in 2003, and following the story through the entertainer's criminal trial in 2005. Dimond's book, "Be Careful Who You Love: Inside the Michael Jackson Case," (Simon & Shuster/Atria 2005) is seen by many as the definitive work about the downfall of one of the most talented and controversial figures in the entertainment industry.
Dimond's book on the abusive and often criminal element within the nation's guardianship/conservatorship system – the culmination of her more than seven years of investigation – was published by Brandeis University Press and released in the fall of 2023. "We're Here to Help: When Guardianship Goes Wrong," is a stark look at a system that was designed to protect the nation's at-risk population but, sadly, has morphed into a predatory playground for greedy bad actors. The Britney Spears's case revealed to the public the failures of the California system (called conservatorship,) but Dimond's book highlights the nationwide scandal as seen through the eyes of victims and their family members.
Beginning In 2015, Dimond began investigating a flaw in the American court system that allowed exploitation of the elderly through the guardianship system which was originally designed to protect vulnerable seniors from neglect, abuse and financial exploitation. She soon discovered the victim pool had expanded to include all sorts of citizens – entrapping the old, the young, those with disabilities and those who had suffered a stroke, a traumatic brain injury, or other temporary condition. Even after they recovered many could not escape guardianship's grip. Dimond also discovered how incredibly easy it is for a total stranger to seek and obtain guardianship over another. Her in-depth six-part series entitled, "Who Guards the Guardians?" was published by the Albuquerque Journal at the end of 2016 and she won multiple investigative awards. The Institute for American Studies (affiliated with Stanford University) awarded Dimond's series Best Investigation of 2016 and the New Mexico Press Association awarded her first place in the Best Public Service Reporting category, and second place in the Best Investigative category.
Dimond began her journalism career in her hometown of Albuquerque, New Mexico. As a radio newscaster and crime reporter for KOB Radio (now KKOB) she exposed corruption within the Bernalillo County Sheriff's Department, put a sheriff in jail and won acclaim from the American Bar Association when the association presented her with their coveted Silver Gavel Award for Outstanding Public Service reporting.
As a news anchor on National Public Radio's All Things Considered, a Capitol Hill correspondent for the RKO Radio Networks, a correspondent for WCBS-TV in New York and the Senior Investigative correspondent for the syndicated program Hard Copy Dimond built a reputation as a dogged investigative journalist. Her strength is in translating complicated stories and presenting them in conversational and understandable nuggets – be it on television, radio or in print.
She also worked for CNBC as co-anchor of UpFront Tonight a nightly news program with Geraldo Rivera; at MSNBC as a political correspondent and anchor; at Fox News as a freelance weekend anchor following the September 11th attacks; and at Court TV Dimond was an anchor of daytime court coverage and Chief Correspondent of the CTV investigative Unit.
In 2008, Dimond began writing a weekly syndicated crime and justice column. Distributed by Creators Syndicate and distributed to newspapers nationwide. She prides herself on writing about wide-ranging crime and justice topics designed to raise public awareness and promote outside-the-box thinking.
In 2010, her book, "Cirque Du Salahi" was published debunking the idea that an obscure couple from Virginia had actually "crashed" President Obama's first state dinner. In 2016, "Thinking Outside the Crime & Justice Box" an updated compilation of her most popular columns was published.
As a long-time contributor for TheDailyBeast.com Dimond covered multiple stories, including several high profile criminal trials. Among them: The Casey Anthony murder trial, the political corruption trial of former Senator John Edwards and the child molestation case against former Penn State football coach Jerry Sandusky. She has also contributed to Newsweek, RealClear Investigations, the Albuquerque Journal and other print publications.
Dimond is one of the few journalists who can claim proficiency as a crossover media personality – proficient in radio, television and print. She lives in Rockland County, New York with her husband, Michael Schoen, a long time CBS Radio News anchor and voiceover artist. They have one daughter, three grandchildren and two mischievous black cats.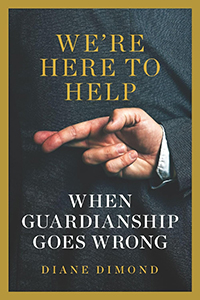 The Book: "We're Here to Help: When Guardianship Goes Wrong"
ISBN: 1684581672
Get the book
The state-run guardianship system, called conservatorship in some states, is largely unregulated, ill-understood, and increasingly populated by financially motivated predators. Just how guardianship works and its real-life effects remained a mystery to most until the very public case of pop star Britney Spears. It suddenly became clear that those conscripted into the system lose all their civil rights in the process. Currently, there are an estimated 1.5 to 2 million Americans under court control, but no one can say for sure how many are affected because no government entity keeps track of citizens who have lost the right to determine their own fate.
Established in the late 1800s, the guardianship system was designed to assist the most vulnerable citizens: the elderly and the physically or intellectually disabled. While guardianship has been beneficial to many "wards of the court," this little-understood process can be a judicial rollercoaster from which there is seldom an escape, and which often leads to financial devastation for the ward. Each year, fifty billion dollars belonging to wards are placed under the control of court appointees, tempting bad actors. As investigative journalist Diane Dimond discovers, the number of exploitive and abusive guardianship cases nationwide demands our urgent attention.
Explosive and compelling, We're Here to Help tells the human stories behind the headlines and shows how to avoid the risks of voluntary or involuntary guardianship.
Praise
We're Here to Help is a rare and illuminating book about how guardianships/conservatorships are routinely mishandled in our courts. Author Diane Dimond's well researched case studies of how judges, lawyers, guardians collude to profit from the fortunes of the elderly and the disabled are an eye-opener. We're Here to Help is a testament to the immediate need for reform of our guardianship/conservatorship laws.
—Judge LaDoris Hazzard Cordell (Ret.), author of Her Honor: My Life on the Bench
Diane Dimond has written a searing, insightful examination of guardianship that all too often fails those it is supposed to help. As Dimond reveals by close investigation of guardianships gone bad, it is too susceptible to exploitation and theft, and worse, abuse of the so-called "incapacitated" person. Dimond identifies the need for adequate funding of oversight and supervision of guardians. The need is great. The time to act is now.
—Lawrence A. Frolik, Professor of Law Emeritus, University of Pittsburgh School of Law
A tenacious reporter and skillful writer, Dimond uses compelling stories of real people to pull back the curtain on a guardianship system shrouded in secrecy, where power, greed and influence all too often intersect with devastating consequences for the people the system is intended to protect—and their loved ones. A powerful book.
—Kent Walz, lawyer, journalist, and former editor-in-chief of The Albuquerque Journal
These stories will break your heart. Private stories and public, the pattern emerges: warring siblings or estranged spouses, a willingness to destroy a person's waning years to pirate their sometimes substantial estates, all with regrettably minimal judicial oversight. (Dimond) reports fairly, giving competing versions of events equal space. If you read one book this year, We're Here to Help should be it.
—Jack Furlong, Attorny at Furlong and Krasny
Ms. Dimond's explanation of what has gone wrong—and continues to go wrong—in our nation's court system is timely and important information for all of us. To those who truly want to protect incapacitated adults I urge you to please read this book.
—Lisa MacCarley, conservatorship attorney, California
Diane Dimond's ambitious book We're Here to Help uncovers the devastation caused by mercenary guardians and conservators who exploit their court-appointed powers over vulnerable people. With elements of true crime and self-help, We're Here to Help advocates for systemic reform as it diagrams the labyrinth of guardian and conservator legal proceedings via wrenching cautionary tales.
—Foreward Reviews
Award-winning investigative journalist/syndicated columnist Dimond (Thinking Outside the Crime and Justice Box) dives deep into those issues from the perspectives of both the people who were placed under a guardianship and their loved ones who tried everything to get them out. Their testimonials enhance Dimond's extensive research that shows that many people lose their rights and freedom due to poorly regulated state courts and people seeking financial gain. The book includes feasible action items people can take to protect themselves.
—Library Journal, starred review Brought to you by "The Law Business Insider"