Interview with Deborah Bonello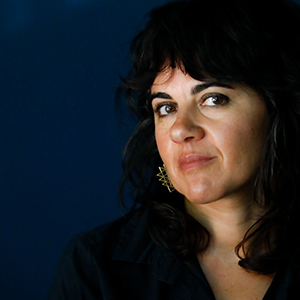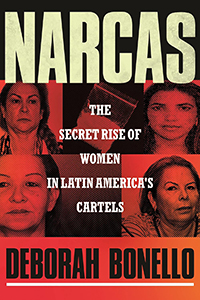 Deborah Bonello
author of "Narcas: The Secret Rise of Women in Latin America's Cartels"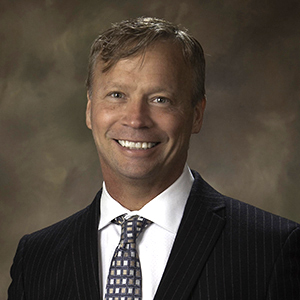 Deborah Bonello, author of "Narcas: The Secret Rise of Women in Latin America's Cartels"
Journalist, Editorial Director, VICE News LatAm. Author of NARCAS: The Secret Rise of Women in Latin America's Cartels. 
Bonello presents a complex report on women's roles in a world of extreme machismo and an eye-opening challenge to the perception of women involved in the complicated and brutal world of cartels.
Deborah Bonello is a journalist, writer and investigator based in Mexico City. Born in Malta and brought up in the UK, she moved to Latin America to work as a foreign correspondent in 2005. Bonello is Editorial Director for Latin America at VICE World News and has nearly two decades of experience covering organized crime, criminal syndicates, particularly the drug trade, as well as the violence and culture connected to the crime world. She's contributed to several publications, including the Guardian, Los Angeles Times, BBC, and the Telegraph.
Foreign Policy magazine listed her as one of the 100 most-influential female Tweeters.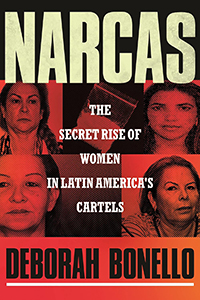 The Book: "Narcas: The Secret Rise of Women in Latin America's Cartels"
ISBN: 0807007048
Get the book
Given how Netflix series like Ozark, Queen of the South, and Peaky Blinders have offered alternative narratives about women in crime, it is past time to unveil the real-life ways women are exerting control in today's criminal underworld, particularly within the drug cartels. "Highranking, powerful, and sometimes violent women in drug organizations are not a novelty or an exception," writes VICE World News reporter Deborah Bonello in the introduction to Narcas. "The power they wield is often not the same as that of men, but we need to see it if we're to better understand the criminal underworld in which they move."
Reporting for VICE from Mexico City for nearly two decades, Bonello has long worked to subvert popular assumptions about women in organized crime as either glamourous romantic partners or victims of violence. In 2021 she created the VICE series "Las Patronas," which was based on her research for Narcas and spotlighted the stories of six female bosses, including Digna Valle, who helped bring down her entire trafficking clan and possibly a former president, and Guadalupe Fernandez Valencia who quietly operated alongside Joaquín "El Chapo" Guzmán and his sons in the Sinaloa Cartel. Profiling these and other women in the drug trade, Bonello underscores how they have used the shroud of gender stereotypes to go undetected. In reality, she writes, "They become drug transporters money launders, and killers. Street drug vendors and packers. Weapons traffickers. Kidnappers. Extortionists."
To understand the role of women in the criminal underworld, and why their stories have been so under-reported, Bonello traveled from Guatemala City jails and working-class barrios in Mexico City to remote cartel towns in the mountains of Honduras, conducting dozens of interviews with women and men connected to the drug trafficking trade. She also spoke with law enforcement experts, poured over court documents outlining cases in the US justice system, and examined third-party reports and government statistics. She explores the biases that often obscure women's roles within drug cartels, including:
• The Male Gaze: Journalists covering the drug underworld are predominantly men who have tended to frame women within male assumptions. "The existence of bad, evil, deviant women who have the audacity to step out of the accepted gender roles of mothers, caretakers, homemakers, and nurturers to smuggle and sell drugs threatens the very basis on which many civilizations are built," observes Bonello. "This dynamic helps men to be much more visible in the criminal sphere, creating a hypermasculine culture that can seem to exclude women."
• Violence is Not the Only Prism: Our understanding of women in the trade is based on the pattern of violence of legendary men–such as El Chapo and Escobar. "Men (and some women) document organized crime through a lens that puts violence, and only violence, at the center of power," notes Bonello. Yet, she explains, there are complex family dynamics and clan structures that circulate power in nuanced and continually fluid ways that are too often missed by journalists and researchers.
• Matriarchal Dynamics: When we try to understand influence within gangs and cartels, the emphasis lies on men's control over women, notes Bonello, and does not consider the way drug culture machismo encourages men to downplay women and their power. "Women also have control over men and other women, which we need to take into consideration," notes Bonello. "Women have been fundamental in influencing other females and determining their criminal fate. This matriarchal dynamic in narratives relating the history of the drug trade has been largely missed or minimized."
The other women and organizations profiled in Narcas include:
• Marixa Lemus, a violent force on the Guatemala-El Salvador border who was prepared to do anything to defeat her political nemesis.
• Sebastiana Cottón, Marllory Chacón Rossell, and Yaneth Vergara Hernández, who worked together on a female-led drug trafficking deal that ended in betrayal.
• The Women of the Mara Salvatrucha (MS-13), whose power is present and nuanced, despite the gang's ban on female members and misogynistic violence.
• Las Sabuesas, an organization in Mexico composed of women looking for children and relatives who have gone missing since the country's drug war began in 2007.
• Luz Irene Fajardo Campos, the "Female Chapo," who worked with her sons to traffic cocaine from Colombia and meth from Mexico and did so without a man by her side and without resorting to violence.
Bonello concludes with cases of women in the drug trade that have emerged since her reporting for Narcas, noting that women are usually invisible until their arrests and indictments. "Most of the women I've described in this book have very low profiles or were completely unknown before they were arrested," she writes. "Which begs the question: How many more are out there?"