Interview with David Baldacci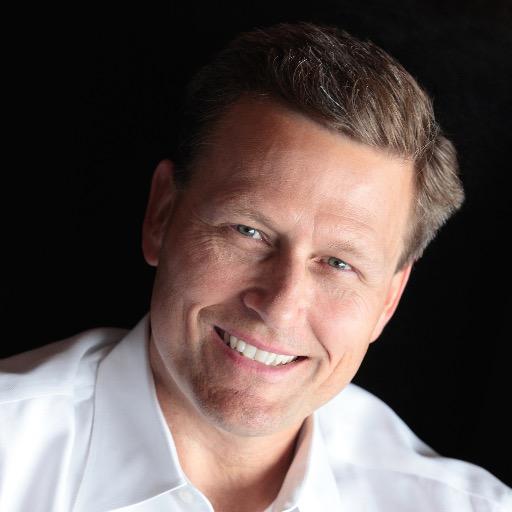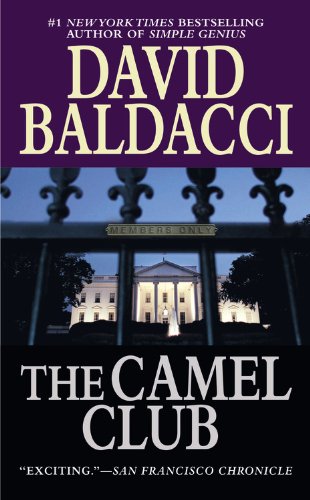 David Baldacci
author of "The Camel Club (Camel Club Series)"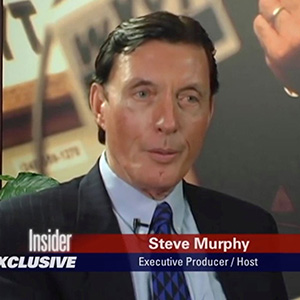 Steve Murphy
Executive Producer & Host
David Baldacci, author of "The Camel Club (Camel Club Series)"
David Baldacci, one of America Bestselling storytellers, on how his career started and then exploded…. and on how successful his best-selling novels have been.
David Baldacci was born in Virginia, in 1960, where he currently resides. He received a B. A, from Virginia Commonwealth University and law degree from the University of Virginia. Mr. Baldacci practiced law for nine years in Washington, D.C.
David has published fourteen novels: Absolute Power, Total Control, The Winner, The Simple Truth, Saving Faith, Wish You Well, Last Man Standing, The Christmas Train, Split Second, Hour Game, The Camel Club, The Collectors, and in his young adult series, Freddy and the French Fries: Fries Alive! and Freddy and the French Fries: The Adventures of Silas Finklebean. He has also published a novella for the Dutch entitled Office Hours, written for Holland's Year 2000 "Month of the Thriller." Baldacci also authored a short story, "The Mighty Johns," as part of a 2002 mystery anthology.
He has authored seven original screenplays and his works have been in worldwide magazines, newspapers, journals, and publications. All of his books have been national and international bestsellers, translated into over 38 languages and sold in more than 80 countries. Nearly 50 million copies of Baldacci's books are in print worldwide.
Absolute Power (Warner Books, 1996) was made into a major motion picture by Castle Rock Entertainment and starred Clint Eastwood and Gene Hackman.
Total Control (Warner Books, 1996) was a best-selling favorite of the traveling public.
The Winner's (Warner Books, 1997) sales topped those of David's first two novels and received a starred review in Publisher's Weekly, its highest rating.
The Simple Truth (Warner Books, 1998) was his first novel in which part of the plot was based upon an actual event. President Clinton selected The Simple Truth as his favorite novel of 1999.
Saving Faith (Warner Books, 1999) reached #1 on both the New York Times and Publisher's Weekly bestseller lists and was selected for People Magazine's "Page Turner of the Week."
Wish You Well (Warner Books, 2000), strongly linked to David's maternal family history, received a starred review in Publisher's Weekly and was the inaugural book for All America Reads, a national reading promotion program.
Last Man Standing (Warner Books, 2001) features the FBI's elite Hostage Rescue Team and reached number one on the New York Times Bestseller List.
The Christmas Train (Warner Books, 2002) shows how we do get second chances to fulfill our dreams during the season of miracles and instantly became a bestseller.
Split Second (Warner Books, 2003) reached number one on the New York Times Bestseller List.
Hour Game (Warner Books, 2004) teams Sean King and Michelle Maxwell from Split Second in a race to prove a man's innocence in a domestic burglary.
In The Camel Club (Warner Books, 2005), David goes beyond the traditional boundaries of fiction, painting a frighteningly vivid portrait of a world that could be our own very soon, and the few people who have a chance to stop the last war the world may ever fight.
In The Collectors (Warner Books, 2006), David weaves a brilliant, white-knuckle tale of suspense in which every collectors is searching for one missing prize… the one to die for.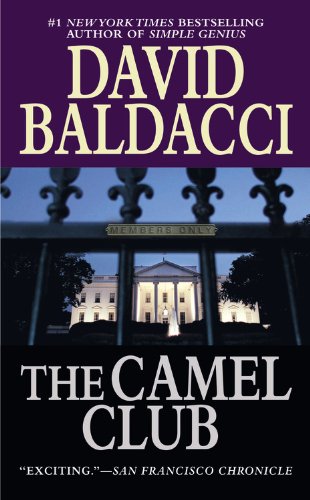 The Book: "The Camel Club (Camel Club Series)"
ISBN: 0446615625
Get the book
Welcome to THE CAMEL CLUB.Existing at the fringes of Washington, D.C., the Club consists of four eccentric members. Led by a mysterious man known as "Oliver Stone," they study conspiracy theories, current events, and the machinations of government to discover the "truth" behind the country's actions.Their efforts bear little fruit-until the group witnesses a shocking murder…and become embroiled in an astounding, far-reaching conspiracy. Now the Club must join forces with a Secret Service agent to confront one of the most chilling spectacles ever to take place on American soil-an event that may trigger the ultimate war between two different worlds. And all that stands in the way of this apocalypse is five unexpected heroes.
Steve Murphy
, Executive Producer & Host