Interview with Clea Newman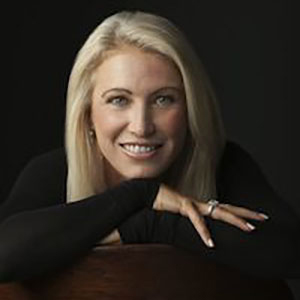 Clea Newman
author of "The Extraordinary Life of an Ordinary Man: A Memoir"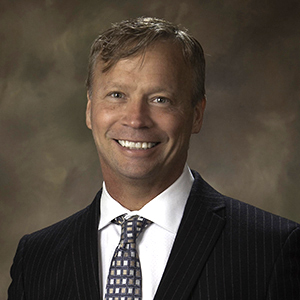 Clea Newman, author of "The Extraordinary Life of an Ordinary Man: A Memoir"
Who she is: Actor Paul Newman's, daughter Clea Newman has headed up the SeriousFun Children's Network since 2013. The growing global community of independently managed and financed camps and partnership programs has served 440,000 children and families from over 50 countries, free of charge.
What she does: Newman is part of the team to raise money to support SeriousFun camps and programs around the world. She is also a spokesperson for the organization, helping to elevate awareness of the brand and advance her father's legacy.
Why she does it: "I think my dad dreamed that the SeriousFun camps would get this big," she shares. "His initial brainstorm came after he started the Newman's Own Foundation and received scores of letters asking for help from parents of children with serious illnesses. Tax rules prohibited him from making donations directly to individuals, so he pondered other ways to help these families. True to his famous portrayal of outlaw Butch Cassidy, he decided to establish a camp where kids could retrieve some of their lost childhood and 'raise a little hell.' I think we are making his dream come true.
The Book: "The Extraordinary Life of an Ordinary Man: A Memoir"
ISBN:
Get the book
NEW YORK TIMES BEST SELLER • The raw, candid, unvarnished memoir of an American icon. The greatest movie star of the past 75 years covers everything: his traumatic childhood, his career, his drinking, his thoughts on Marlon Brando, James Dean, Elizabeth Taylor, John Huston, his greatest roles, acting, his intimate life with Joanne Woodward, his innermost fears and passions and joys. With thoughts/comments throughout from Joanne Woodward, George Roy Hill, Tom Cruise, Elia Kazan and many others.
"Newman at his best…with his self-aware persona, storied marriage and generous charitable activities…this rich book somehow imbues his characters' pain and joy with fresh technicolor." —The Wall Street Journal

In 1986, Paul Newman and his closest friend, screenwriter Stewart Stern, began an extraordinary project. Stuart was to compile an oral history, to have Newman's family and friends and those who worked closely with him, talk about the actor's life. And then Newman would work with Stewart and give his side of the story. The only stipulation was that anyone who spoke on the record had to be completely honest. That same stipulation applied to Newman himself. The project lasted five years.

The result is an extraordinary memoir, culled from thousands of pages of transcripts. The book is insightful, revealing, surprising. Newman's voice is powerful, sometimes funny, sometimes painful, always meeting that high standard of searing honesty. The additional voices—from childhood friends and Navy buddies, from family members and film and theater collaborators such as Tom Cruise, George Roy Hill, Martin Ritt, and John Huston—that run throughout add richness and color and context to the story Newman is telling.

Newman's often traumatic childhood is brilliantly detailed. He talks about his teenage insecurities, his early failures with women, his rise to stardom, his early rivals (Marlon Brando and James Dean), his first marriage, his drinking, his philanthropy, the death of his son Scott, his strong desire for his daughters to know and understand the truth about their father. Perhaps the most moving material in the book centers around his relationship with Joanne Woodward— their love for each other, his dependence on her, the way she shaped him intellectually, emotionally, and sexually.
The Extraordinary Life of an Ordinary Man is revelatory and introspective, personal and analytical, loving and tender in some places, always complex and profound.