Interview with Christina McDowell and Jonathan Jordan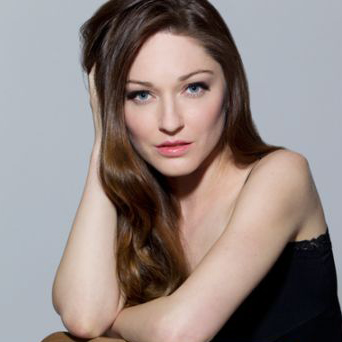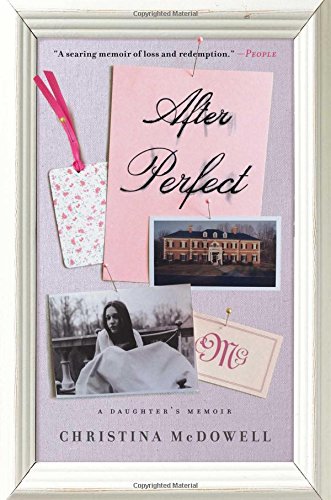 Christina McDowell
author of "After Perfect: A Daughter's Memoir"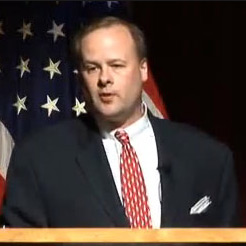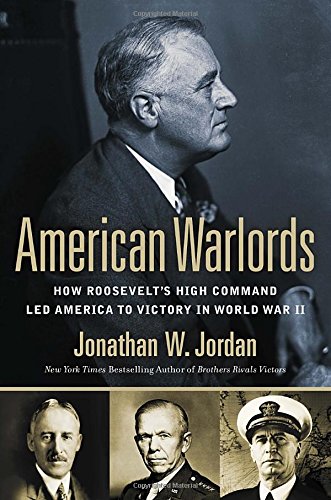 Jonathan W. Jordan
author of "American Warlords: How Roosevelt's High Command Led America to Victory in World War II"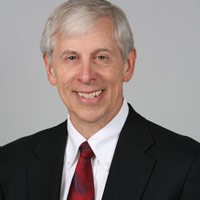 John A. Girardi
Co-Host & Partner at Girardi | Keese
Christina McDowell, author of "After Perfect: A Daughter's Memoir"
Originally from McLean, Virginia, Christina McDowell currently resides in Los Angeles with her dog, Zelda Fitzgerald. She volunteers for InsideOUT Writers, a nonprofit for children impacted by the criminal justice system.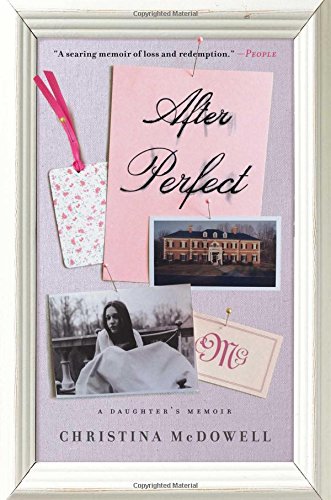 The Book: "After Perfect: A Daughter's Memoir"
ISBN: 1476785414
Get the book
A "searing memoir of loss and redemption" (People) that "exposes the side of The Wolf of Wall Street we didn't get to see" (Metro), After Perfect is a cautionary tale about one family's destruction in the wake of the Wall Street implosion.

Selected as one of the year's "Fifteen Books You Need to Read" by the Village Voice, Christina McDowell's unflinching memoir is "a tale of the American Dream upended." Growing up in an affluent Washington, DC, suburb, Christina and her sisters were surrounded by the elite: summering on Nantucket Island, speeding down Capitol Hill's rich back roads, flying in their father's private plane. Their life of luxury was brutally stripped away after the FBI arrested Tom Prousalis on fraud charges. When he took a plea deal as he faced the notorious Wolf of Wall Street Jordan Belfort's testifying against him, the cars, homes, jewelry, clothes, and friends that defined the family disappeared before their eyes, including the one thing they could never get back: each other.

Christina writes with candid clarity about the dark years that followed and the devastation her father's crimes wrought upon her family: the debt accumulated under her identity; her mother's breakdown; her own spiral into addiction and promiscuity; and the delusion that enveloped them all. She shines a remarkable, uncomfortable light on a family's disintegration and takes a searing look at a controversial financial time and also at herself, a child whose "normal" belonged only to the one percent. A rare, insider's perspective on the collateral damage of a fall from grace, After Perfect is a poignant reflection on the astounding pace at which a life can change and how blind we can be to the ugly truth.
Jonathan W. Jordan, author of "American Warlords: How Roosevelt's High Command Led America to Victory in World War II"
Jonathan W. Jordan is the New York Times best-selling Brothers Rivals Victors: Eisenhower, Patton, Bradley and the Partnership That Drove the Allied Conquest in Europe, and the award-winning book Lone Star Navy: Texas, the Fight for the Gulf of Mexico, and the Shaping of the American West. He is a contributing author to The Armchair Reader: World War II and The Armchair Reader: The Amazing Book of World History, and the editor of the Library of Texas edition of Commodore Edwin Ward Moore's 1843 work To the People of Texas. His writing has appeared in World War II magazine, Armchair General, Military History, World War II History, and MHQ: The Quarterly Journal of Military History, and he is a regular book reviewer for The Wall Street Journal. He has appeared on radio, television and film documentaries on a variety of history topics. A native of Savannah, Georgia, Jon grew up on Air Force bases, from which his father flew C-141 Starlifters for the Military Airlift Command during the Vietnam War. He lived in New Jersey, Ohio, and the Philippines until 1977, when his family moved to Selma, Alabama. Jon obtained an accounting degree from Samford University in Birmingham, Alabama and his law degree from Vanderbilt University. He practiced law in Texas for nine years before moving to Marietta, Georgia. He lives in Marietta with his wife, Kate, their three children, and three dogs of uncertain parentage. He currently practices commercial litigation and corporate bankruptcy law at the Atlanta-based firm King & Spalding LLP. When not cheering from basketball, fencing and soccer sidelines, or hiking, shooting or camping, Jon is working on his next book.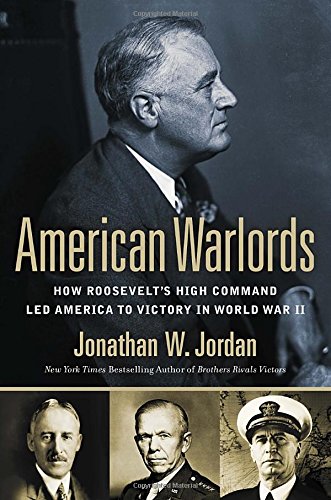 The Book: "American Warlords: How Roosevelt's High Command Led America to Victory in World War II"
ISBN: 0451414578
Get the book
American Warlords is the story of the greatest "team of rivals" since the days of Lincoln.
In a lifetime shaped by politics, President Franklin D. Roosevelt proved himself a master manipulator of Congress, the press, and the public. But when war in Europe and Asia threatened America's shores, FDR found himself in a world turned upside down, where his friends became his foes, his enemies his allies. To help wage democracy's first "total war," he turned to one of history's most remarkable triumvirates.
Henry Stimson, an old-money Republican from Long Island, rallied to FDR's banner to lead the Army as Secretary of War, and championed innovative weapons that shape our world today. General George C. Marshall argued with Roosevelt over grand strategy, but he built the world's greatest war machine and willingly sacrificed his dream of leading the invasion of Europe that made his protégé, Dwight Eisenhower, a legend. Admiral Ernest J. King, a hard-drinking, irascible fighter who "destroyed" Pearl Harbor in a prewar naval exercise, understood how to fight Japan, but he also battled the Army, the Air Force, Douglas MacArthur, and his British allies as they moved armies and fleets across the globe.
These commanders threw off sparks whenever they clashed: Generals against politicians, Army versus Navy. But those sparks lit the fire of victory. During four years of bitter warfare, FDR's lieutenants learned to set aside deep personal, political, and professional differences and pull a nation through the twentieth century's darkest days.
Encircling Roosevelt's warlords—and sometimes bitterly at odds with them—was a colorful cast of the Second World War's giants: Winston Churchill, MacArthur, Josef Stalin, Eisenhower, Eleanor Roosevelt, and Charles de Gaulle. These and other larger-than-life figures enrich a sweeping story of an era brimming with steel, fire, and blood.
Drawing upon a wealth of primary sources, American Warlords goes behind closed doors to give readers an intimate, often surprising view of titans who led America from isolation to the summit of global power. Written in a robust, engaging style, author Jonathan W. Jordan offers a vivid portrait of four extraordinary Americans in the eye of war's hurricane.
 
John A. Girardi
, Co-Host & Partner at Girardi | Keese
John Girardi, Partner at Girardi Keese, is one of America's Finest Trial Lawyers and our Co-Host, as always, brings out the most important key elements to the success of today's guests. He and his firm have been dedicated to working hard and getting the best possible recovery for its clients. Girardi Keese's mission is to provide aggressive representation of individuals and businesses who have been injured in sous way, whether by physical harm, property damage, damage to business, or damage to economic interests. Girardi & Keese has two offices in California: Downtown Los Angeles and San Bernardino.