Interview with Carmen Gentile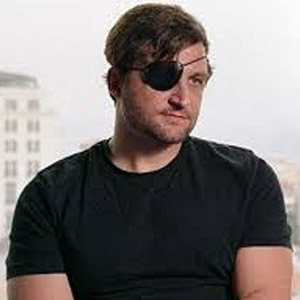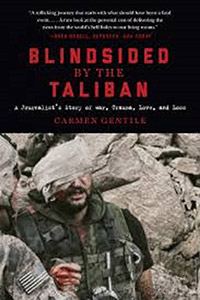 Carmen Gentile
author of "Blindsided by the Taliban: A Journalist's Story of War, Trauma, Love, and Loss"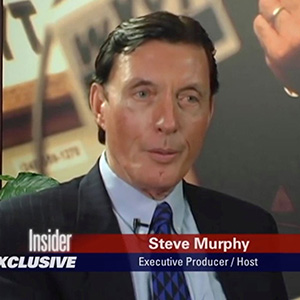 Steve Murphy
Executive Producer & Host
Carmen Gentile, author of "Blindsided by the Taliban: A Journalist's Story of War, Trauma, Love, and Loss"
Carmen Gentile has written for some of the world's leading publications including the New York Times, TIME, Newsweek, USA Today and many others. He has also produced online video reporting for The Times and TIME. He also regularly produces radio reports and has published numerous photos with his work. He has covered both the wars in Afghanistan and Iraq, embedding with soldiers on the frontline. His work has also taken him to Nigeria, where he reported on the continuing unrest in the oil-rich Niger Delta.
For four years he was based in Brazil, traveling throughout the region and covering bouts of unrest in Venezuela, Bolivia and Haiti.
He began his international reporting career in the late 1990s when he was based in Cairo, Egypt.
In September 2010, Carmen was shot by a rocket-propelled grenade while reporting on U.S. and Afghan forces in eastern Afghanistan.
Following a lengthy recovery, he returned to Afghanistan and resumed embed reporting for USA Today and others.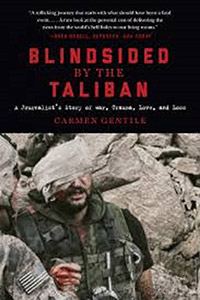 The Book: "Blindsided by the Taliban: A Journalist's Story of War, Trauma, Love, and Loss"
ISBN:
Get the book
On September 9, 2010, while embedded with an Army unit and talking with locals in a small village in eastern Afghanistan, journalist Carmen Gentile was struck in the face by a rocket-propelled grenade. Inexplicably, the grenade did not explode and Gentile survived, albeit with the right side of his face shattered and blinded in one eye. Making matters worse, his engagement was on the ropes and his fiancée absent from his bedside.
Blindsided by the Taliban chronicles the author's numerous missteps and shortcomings while coming to terms with injury and a lost love. Inventive and unprecedented surgeries would ultimately save Gentile's face and eyesight, but the depression and trauma that followed his physical and emotional injuries proved a much harder recovery. Ultimately, Gentile would find that returning to the front lines and continuing the work he loved was the only way to become whole again.
Gentile recounts the physical and mental recovery which included a month of staring only at the ground on doctors' orders, a battle with opiate-induced constipation and a history of drug addiction, night terrors born of post-traumatic stress, the Jedi-like powers of General David Petraeus, and finding normalcy under falling mortars in an Afghan valley. The result is an unapologetic, self-deprecating, occasionally cringeworthy, and always candid account of loss and redemption.
Blindsided by the Taliban also features the author's photos from the field that depict the realities of life in Afghanistan for soldiers and civilians alike.#KissedbytheTaliban
Steve Murphy
, Executive Producer & Host