Interview with Carlton F.W. Larson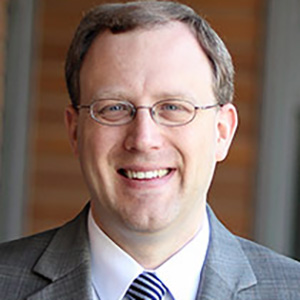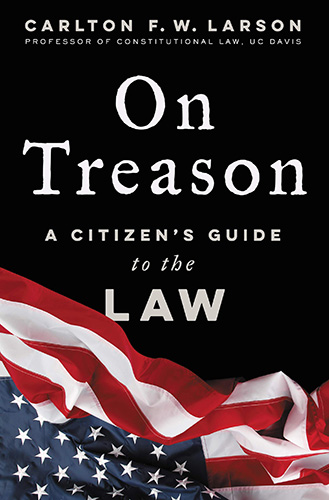 Carlton F.W. Larson
author of "On Treason: A Citizen's Guide to the Law"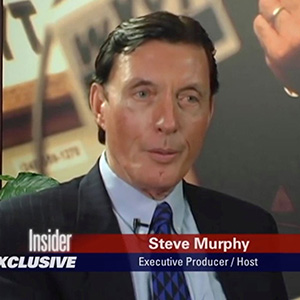 Steve Murphy
Executive Producer & Host
Carlton F.W. Larson, author of "On Treason: A Citizen's Guide to the Law"
Carlton F.W. Larson is a Martin Luther King, Jr., Professor of Law at the University of California, Davis, School of Law, where he teaches constitutional law and English and American legal history.  He earned his undergraduate degree, summa cum laude, in history from Harvard University, and his law degree from Yale Law School, where he was an Articles Editor of The Yale Law Journal and Executive Editor of The Yale Journal of Law & the Humanities.  After law school, he served as a law clerk to Judge Michael Daly Hawkins of the United States Court of Appeals for the Ninth Circuit and was a commercial litigator at Covington & Burling in Washington, DC.
Larson is one of the nation's leading authorities on the law of treason, but his scholarship also addresses such diverse issues as the scope of Second Amendment rights, the rights of parents to name their children, and the constitutional prohibition on titles of nobility.
Larson's scholarship has been cited by numerous federal and state courts and has been profiled in The New York Times and many other publications.  He is a frequent commentator for the national media on constitutional law issues.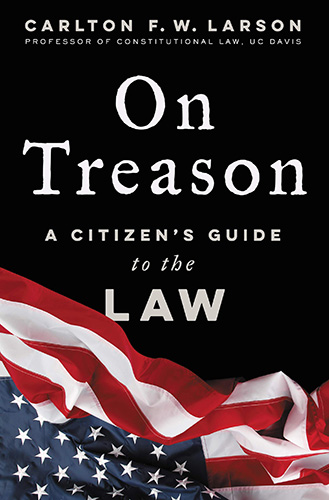 The Book: "On Treason: A Citizen's Guide to the Law"
ISBN: 0062996169
Get the book
A concise, accessible, and engaging guide to the crime of treason, written by the nation's foremost expert on the subject
Treason—the only crime specifically defined in the United States Constitution—is routinely described by judges as more heinous than murder. Today, the term is regularly tossed around by politicians and pundits on both sides of the aisle. But, as accusations of treason flood the news cycle, it is not always clear what the crime truly is, or when it should be prosecuted.
Carlton F. W. Larson, a scholar of constitutional law and legal history, takes us on a journey to understand the many subtleties of the Constitution's definition of treason. With examples ranging from the medieval English Parliament to the accusations against Edward Snowden and Donald Trump, Larson brings to life not only the most notorious accused traitors, such as Benedict Arnold, Aaron Burr, and World War II's "Tokyo Rose," but also lesser-known figures, such as Hipolito Salazar, the only person ever executed by the federal government for treason, and Walter Allen, a labor union leader convicted of treason against the state of West Virginia in the early 1920s.
Grounded in over two decades of research, On Treason is an indispensable guide for anyone who wants to understand the role of treason law in our constitutional democracy. With this brisk, clear look at the law's history and meaning, Larson explains who is actually guilty and when—and readers won't need a law degree to understand why.
Steve Murphy
, Executive Producer & Host