Interview with Brad Parks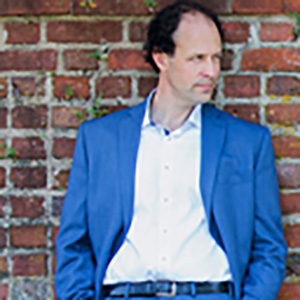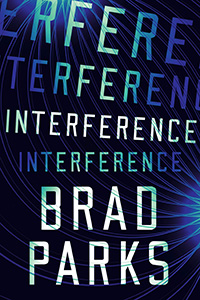 Brad Parks
author of "Interference"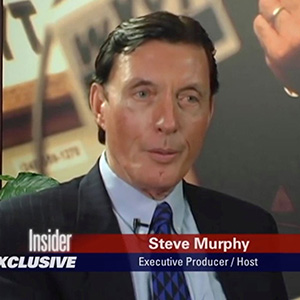 Steve Murphy
Executive Producer & Host
Brad Parks, author of "Interference"
International bestselling author Brad Parks is the only writer to have won the Shamus, Nero, and Lefty Awards, three of American crime fiction's most prestigious prizes. His novels have been translated into 15 languages and have won critical acclaim across the globe, including stars from every major pre-publication review outlet. A graduate of Dartmouth College, Parks is a former journalist with The Washington Post and The (Newark, N.J.) Star-Ledger. He is now a full-time novelist living in Virginia with his wife and two school-aged children.
Awards
2010 Shamus Award for Best First Private Eye Novel to Faces of the Gone
2010 Nero Award for Best American Mystery to Faces of the Gone*
2013 Lefty Award for Best Humorous Mystery to The Girl Next Door
2014 Shamus Award for Best Private Eye Novel to The Good Cop+
2014 Lefty Award for Best Humorous Mystery to The Good Cop#
2017 Best Book by Kirkus Reviews and Library Journal to Say Nothing
2017 Library of Virginia People's Choice Award to Say Nothing
2018 Best Book by Kirkus Reviews to Closer Than You Know
* Faces of the Gone is the only book in history to have both those awards.
+ Parks became the first Best First Shamus winner to later win the Best Novel category.
# Parks is one of two authors, along with Janet Evanovich, to win back-to-back Lefty Awards.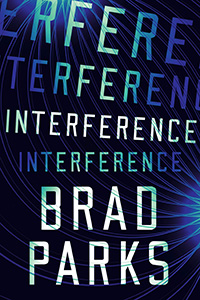 From international bestselling author Brad Parks comes an emotional, heart-pounding thriller that explores the scientific unknown—and one woman's efforts to save her husband from its consequences.
Quantum physicist Matt Bronik is suffering from strange, violent seizures that medical science seems powerless to explain—much to the consternation of his wife, Brigid.
Matt doesn't think these fits could be related to his research, which he has always described as benign and esoteric. That, it turns out, is not quite true: Matt has been prodding the mysteries of the quantum universe, with terrible repercussions for his health. And perhaps even for humanity as a whole.
Then, in the midst of another seizure, Matt disappears. When foul play is feared, there is no shortage of suspects. Matt's research had gained the attention of Chinese competitors, an unscrupulous billionaire, and the Department of Defense, among others.
With Matt's life in clear danger, Brigid sets out to find him. Will Matt be killed before she reaches him, or could the physics that endangered him actually be used to save his life?
Steve Murphy
, Executive Producer & Host