Interview with Barbara Freethy and Denise Grover Swank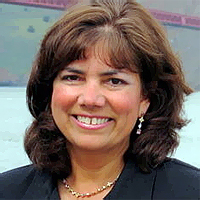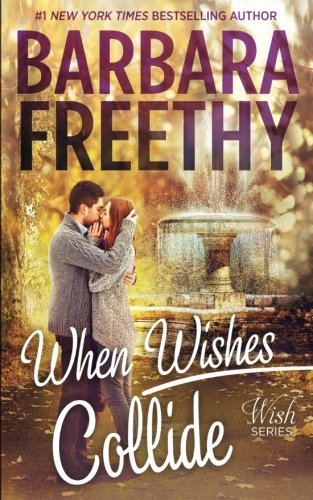 Barbara Freethy
author of "When Wishes Collide (Wish Series) (Volume 3)"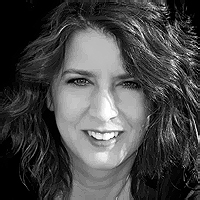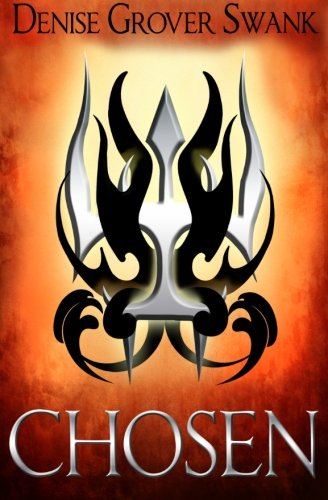 Denise Grover Swank
author of "Chosen"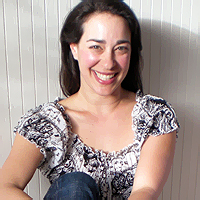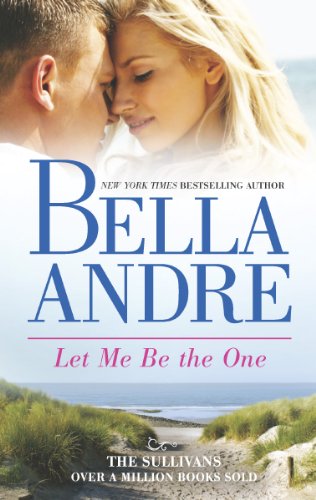 Bella Andre
author of "Let Me Be the One (The Sullivans)"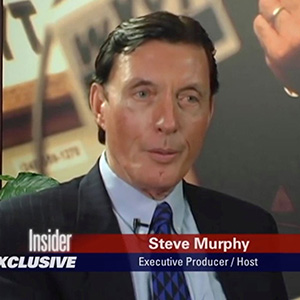 Steve Murphy
Executive Producer & Host
Barbara Freethy, author of "When Wishes Collide (Wish Series) (Volume 3)"
Barbara wrote several books for Silhouette under a pen name, Kristina Logan, and then moved on to single title romance, writing books under my real name for Avon and NAL and most recently for Pocket Books where I wrote the Angel's Bay Series.
In January 2011, Barbara began self publishing some of my backlist titles that had gone out of print and for which the rights had reverted to me. I was shocked at the success of those books. In July of 2011, SUMMER SECRETS had climbed to #1 on Amazon, #1 on B&N, and #1 on the New York Times Bestseller List! By the end of 2011, 10 of my titles had appeared on the bestseller lists for over 42 weeks.
So Barbara decided to self publish some ebook originals in a series called the WISH Series. The books include A SECRET WISH, JUST A WISH AWAY and WHEN WISHES COLLIDE. All of the books can be read on their own, but they are connected by the theme of wishes.
Barbara is now working on a family series, THE CALLAWAYS, and I'll be self publishing the first book in the late fall of 2012. I'm excited that Indie publishing is allowing her to bring more books out more quickly for her readers and I hope to continue with that for a long while!
Her ebook sales have now topped 2 million ebooks sold! She can hardly believe it! A little over a million books were sold Amazon and almost another million at Barnes and Noble. She still have to calculate sales at Apple, Kobo, Smashwords and Google, but She is not a spreadsheet person so those numbers are coming. IReaderReview.com recently did an article on the top 50 Indie ebook sellers in March and She was very excited to come in at #1.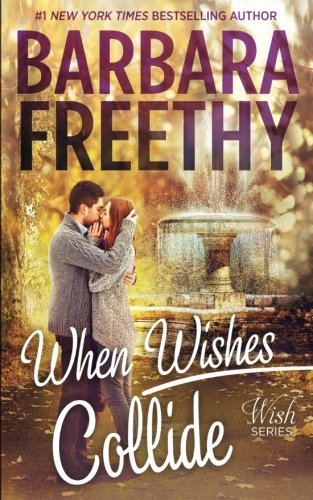 The Book: "When Wishes Collide (Wish Series) (Volume 3)"
ISBN: 1943781435
Get the book
In a moment of desperation, two strangers make a wish, only to discover that sometimes a wish can take you down an unexpected path … straight toward a life-changing love. WHEN WISHES COLLIDE, Book #3 in the WISH Series, is an emotionally compelling and suspenseful contemporary romance by #1 NY Times Bestselling Author Barbara Freethy.
Adrianna Cavello's life changed in an instant when a break-in at her restaurant took the life of her boyfriend and left her too traumatized to return to work. Months later, with everything she's ever wanted on the line, Adrianna makes a wish by tossing a coin into a fountain known for making miracles.
Wyatt Randall is also in need of a miracle. Two years earlier, his ex-wife kidnapped their daughter, and Wyatt is desperate to find his little girl. A new lead raises his hopes, but quickly fizzles out. When his coin clashes with another, he sees what little hope he has flying away.
Adrianna and Wyatt soon learn that they have more in common than two coins that collided. In fighting for the lives they lost, they must learn how to trust again. Only then will they discover that meeting each other and falling in love might not be what they wished for, but exactly what they need.
Also Available in the WISH SERIES:
A SECRET WISH (#1)
JUST A WISH AWAY (#2)
WHEN WISHES COLLIDE (#3)
WISH SERIES BOXED SET
Denise Grover Swank, author of "Chosen"
Denise Grover Swank lives in Lee's Summit, Missouri. She writes urban fantasies without vampires and werewolves. She also writes romantic comedy mysteries set in the south. Denise has six children, three dogs, and an overactive imagination. She can be found dancing in her kitchen with her children, reading or writing her next book. You will rarely find her cleaning.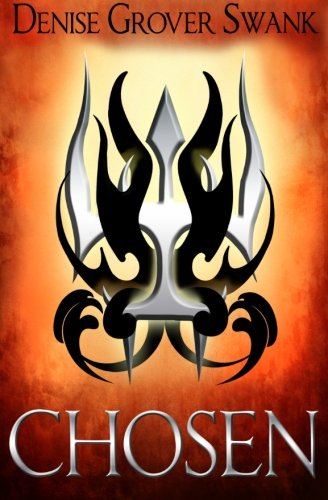 Everything Emma Thompson owns fits in a suitcase she moves from one roach infested motel to another. She and Jake, her five year old son who can see the future, are running from the men intent on taking him. Emma will do anything to protect him even when it means accepting the help of a stranger named Will. Jake insists she needs Will, but Emma's never needed help before. And even though she's learned to trust her son, it doesn't mean she trusts Will. Mercenary Will Davenport lives in the moment. Hauling Emma to South Dakota should have been an easy job, but his employer neglected to tell him about Emma's freaky son and the gunmen hot on her trail. Instinct tells him this job is trouble, but nothing can prepare him for Jake's proclamation that Will is The Chosen One, who must protect Emma from the men hunting her power. A power she doesn't know she has. Will protects Emma and Jake on a cross-country chase from the men pursuing them, while struggling with memories from his past, his apprehension of Jake, and his growing attraction to Emma. Will's overwhelming urge to protect Emma surprises him, especially since it has nothing to do with his paycheck and possibly everything to do with the tattoo Jake branded on his arm. Rich and powerful men are desperate to capture Emma, and Will must discover why before it's too late.
Bella Andre, author of "Let Me Be the One (The Sullivans)"
New York Times and USA Today bestselling author Bella Andre has always been a writer. Songs came first, and then non-fiction books, but as soon as she started writing her first romance novel, she knew she'd found her perfect career. Known for "sensual, empowered stories enveloped in heady romance" (Publishers Weekly) about sizzling alpha heroes and the strong women they'll love forever, nearly all of her novels have appeared on Top 10 lists at Amazon, Barnes & Noble, Apple and Kobo.
Her books have been Cosmopolitan Magazine"Red Hot Reads" twice and have been translated into nine languages. Winner of the Award of Excellence, The Washington Post has called her "One of the top digital writers in America" and she has been featured by NPR, USA Today, Forbes, and The Wall Street Journal. She has given the keynote speech at Book Expo America on her self-publishing success and has sold more than one million books. Let Me Be The One is the sixth book in Bella's bestselling series about the Sullivan family, in which an unexpected friends-to-lovers romance might not only turn out to be so much hotter than anything bad boy pro baseball player Ryan Sullivan has ever known…but much, much sweeter, too.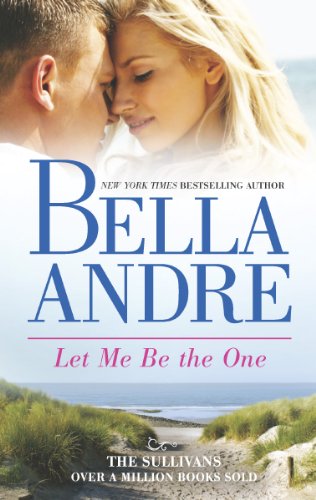 The Book: "Let Me Be the One (The Sullivans)"
ISBN: 0778316009
Get the book
How far would you go for a friend? 
Back in San Francisco preparing for her big art show, Vicki Bennett needs help protecting herself and her career from the unwelcome advances of one of the judges. She knows that her longtime friend and baseball star, Ryan Sullivan, will know just how to handle things, and he's the only person she can imagine asking for help. 
Ryan is thrilled to have Vicki back in his life, and he will do anything to protect her from harm, including playing the role of "pretend boyfriend." But when their staged kisses and caresses lead to an incredibly sensual night, they both worry that they may have damaged their friendship forever. 
Have they made the worst mistake possible? Or is the perfect combination of friendship and love finally within reach?
www.BellaAndre.com
Steve Murphy
, Executive Producer & Host