Interview with Anthony DeStefano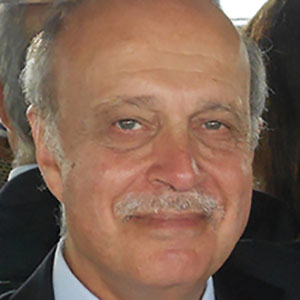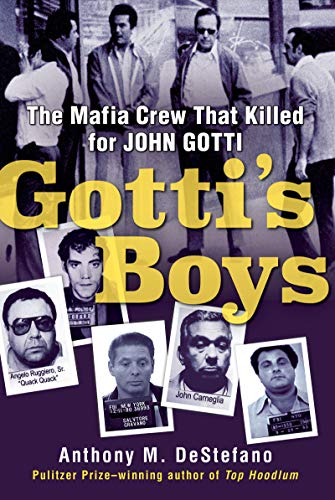 Anthony DeStefano
author of "Gotti's Boys: The Mafia Crew That Killed for John Gotti"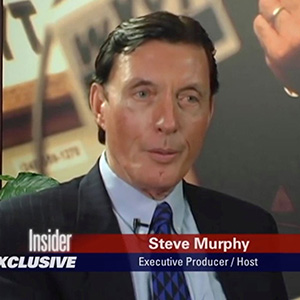 Steve Murphy
Executive Producer & Host
Anthony DeStefano, author of "Gotti's Boys: The Mafia Crew That Killed for John Gotti"
Anthony M. DeStefano is a New York City journalist who specializes in legal affairs, criminal justice and organized crime. He is the author of "The Big Heist", published in June 2017;"Gangland New York: The Places And Faces of Mob History, published in July 2015; "Vinny Gorgeous: The Ugly Rise and Fall Of A New York Mobster," published in July 2013; "The Last Godfather" "King of the Godfathers" and "Mob Killer," the latter of which was released in June 2011. He also authored "The War On Human Trafficking," published by Rutgers University Press. As a member of the staff of Newsday, Mr. DeStefano was on a team of reporters who won the Pulitzer Prize for spot news in 1992 for the newspaper's coverage of the Union Square subway crash (1991).
In connection with his work, he has traveled to Europe and South America. He also speaks at academic conferences about crime and human trafficking. As part of promotional work for "Gangland New York", Mr. DeStefano has appeared on WPIX-TV in New York City, NY1 in New York City, as well as WVOX radio in New Rochelle and The Frank Moreno Show on 970AM. Recently, he has appeared on the Biography Channel and Sundance Channel and is scheduled to appear in an upcoming cable series as an expert commentator about organized crime in New York City.
During his spare time Mr. DeStefano tours historic places related to crime in New York City and famous cemeteries.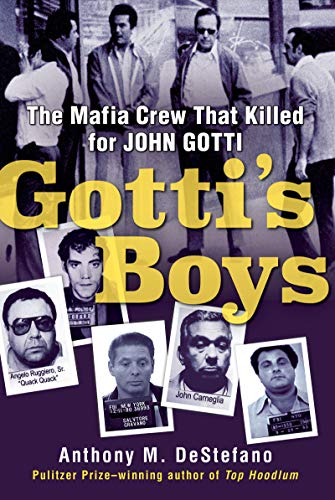 The Book: "Gotti's Boys: The Mafia Crew That Killed for John Gotti"
ISBN: 0806539135
Get the book
Meet the men who murdered for the mob—and made John Gotti the most powerful and deadly crime boss in America . . .
 
They called him the "Teflon Don." But in his short reign as the head of the Gambino crime family, John Gotti racked up a lifetime of charges from gambling, extortion, and tax evasion to racketeering, conspiracy, and five convictions of murder. He didn't do it alone. Surrounding himself with a rogue's gallery of contract killers, fixers, and enforcers, he built one of the richest, most powerful crime empires in modern history. Who were these men? Pulitzer Prize-winning journalist Anthony M. DeStefano takes you inside Gotti's inner circle to reveal the dark hearts and violent deeds of the most remorseless and cold-blooded characters in organized crime. Men so vicious even the other Mafia families were terrified of them. Meet Gotti's Boys . . .
 
* Charles Carneglia: the ruthless junkyard dog who allegedly disposed of bodies for the mob—by dissolving them in acid then displaying their jewels.
 
* Gene Gotti: the younger Gotti brother who ran a multimillion-dollar drug smuggling ring—enraging his bosses in the Gambino family.
 
* Angelo "Quack-Quack" Ruggiero: the loose-lipped contract killer who was wire-tapped by the FBI—and dared to insult Gotti behind his back.
 
* Tony "Roach" Rampino: the hardcore stoner who looked like a cockroach—and used his gangly arms and horror-mask face to frighten his enemies. 
 
* "Sammy the Bull" Gravano: the Gambino underboss who helped John Gotti execute Gambino mob boss Paul Castellano—then sang like a canary to take Gotti down. 
 
Rounding out this nefarious group were the likes of Frank DeCicco, Vincent Artuso, and Joe "The German" Watts, a man who wasn't a Mafiosi but had all of the power and prestige of one in John Gotti's slaughterhouse crew. Gotti's Boys is a killer line-up of the crime-hardened mob soldiers who killed at their ruthless leader's merciless bidding—brought to vivid life by the prize-winning chronicler of the American mob.
Steve Murphy
, Executive Producer & Host