Interview with Anne Serling and D.B. Grady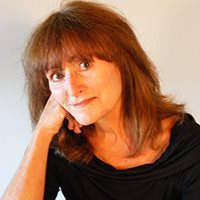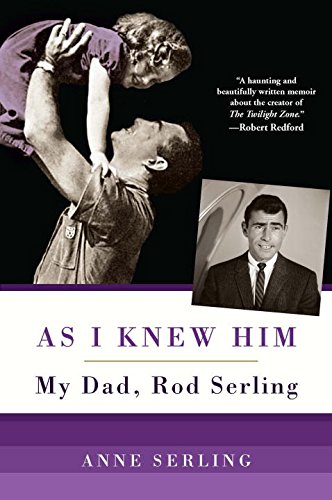 Anne Serling
author of "As I Knew Him: My Dad, Rod Serling"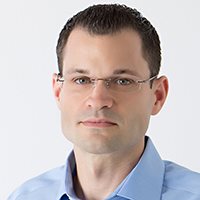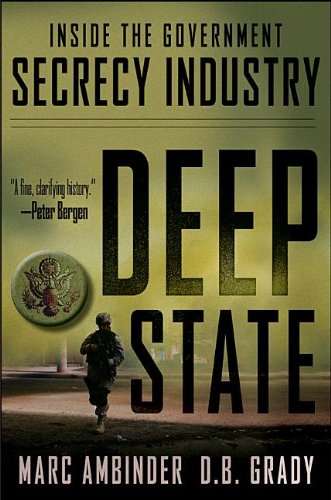 D.B. Grady
author of "Deep State: Inside the Government Secrecy Industry"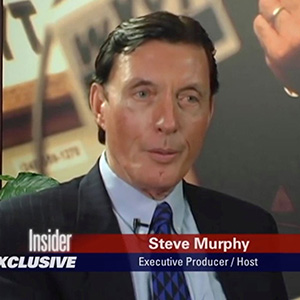 Steve Murphy
Executive Producer & Host
Anne Serling, author of "As I Knew Him: My Dad, Rod Serling"
Before becoming a full-time writer, Anne Serling was an early childhood teacher with a bachelor of arts degree in education from Elmira College. She serves on the board of directors of the Rod Serling Memorial Foundation and is involved with the Rod Serling School of the Arts Fifth Dimension program. She lives in Ithaca, New York.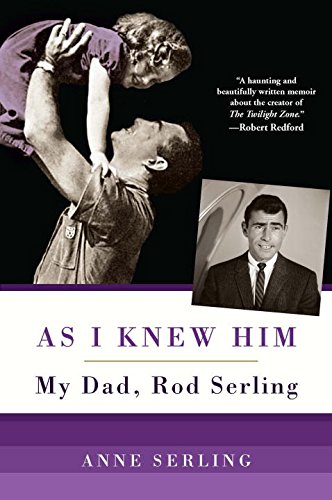 The Book: "As I Knew Him: My Dad, Rod Serling"
ISBN: 080653673X
Get the book
"A haunting and beautifully written memoir about the creator of The Twilight Zone." –Robert Redford
"Beautifully written. . .I laughed and I cried. I plan to read it again once I catch my breath." –Carol Burnett
In this intimate, lyrical memoir about her iconic father, Anne Serling reveals the fun-loving dad and family man behind the imposing figure the public saw hosting The Twilight Zone each week. After his unexpected, early death, Anne, just 20, was left stunned. But through talking to his friends, poring over old correspondence, and recording her childhood memories, Anne not only found solace, but gained a deeper understanding of this remarkable man. Now she shares her discoveries, along with personal photos, revealing letters, and scenes of his childhood, war years, and their family's time together. A tribute to Rod Serling's legacy as a visionary, storyteller, and humanist, As I Knew Him is also a moving testament to the love between fathers and daughters.
"A tender, thoughtful and very personal portrait of American genius Rod Serling." –Alice Hoffman
"Richly told. . .a haunting memoir about grief, creativity, and a father-daughter bond as memorable and magical as any Twilight Zone episode." –Caroline Leavitt
"Filled with anecdotes and self-reflection. . .Serling still casts an outsized shadow." –Variety
"Lush memories of a remarkable father and adept analysis of his work." –Kirkus Reviews
D.B. Grady, author of "Deep State: Inside the Government Secrecy Industry"
D.B. Grady is the pseudonym of author David Brown. He is coauthor of The Command: Deep Inside the President's Secret Army (John Wiley & Sons, 2012) and Deep State: Inside the Government Secrecy Industry (John Wiley & Sons, 2013). He is a correspondent for The Atlantic and regular contributor to The Week and mental_floss. David graduated from Louisiana State University in 2002, and is a former U.S. Army paratrooper and a veteran of Afghanistan. He can be found at www.dbgrady.com.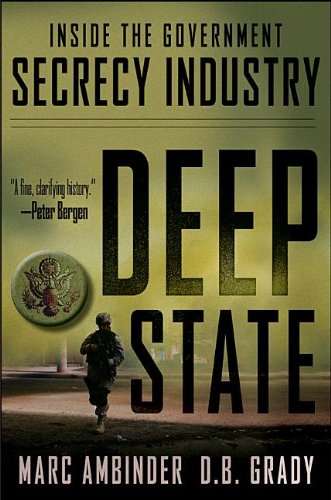 The Book: "Deep State: Inside the Government Secrecy Industry"
ISBN: 1118146689
Get the book
There is a hidden country within the United States. It was formed from the astonishing number of secrets held by the government and the growing ranks of secret-keepers given charge over them. The government secrecy industry speaks in a private language of codes and acronyms, and follows an arcane set of rules and customs designed to perpetuate itself, repel penetration, and deflect oversight. It justifies itself with the assertion that the American values worth preserving are often best sustained by subterfuge and deception.

There are indications that this deep state is crumbling. Necessary secrets are often impossible to keep, while frivolous secrets are kept forever. The entire system has fallen prey to political manipulation, with leaks carefully timed to advance agendas, and over-classification given to indefensible government activities.

Deep State, written by two of the country's most respected national security journalists, disassembles the secrecy apparatus of the United States and examines real-world trends that ought to trouble everyone from the most aggressive hawk to the fiercest civil libertarian. The book:


– Provides the fullest account to date of the National Security Agency's controversial surveillance program first spun up in the dark days after 9/11.

– Examines President Obama's attempt to reconcile his instincts as a liberal with the realities of executive power, and his use of the state secrets doctrine.

– Exposes how the public's ubiquitous access to information has been the secrecy industry's toughest opponent to date, and provides a full account of how WikiLeaks and other "sunlight" organizations are changing the government's approach to handling sensitive information, for better and worse.

– Explains how the increased exposure of secrets affects everything from Congressional budgets to Area 51, from SEAL Team Six and Delta Force to the FBI, CIA, and NSA.

– Assesses whether the formal and informal mechanisms put in place to protect citizens from abuses by the American deep state work, and how they might be reformed.


Deep State is based on the authors' insatiable curiosity for the ground truth and layered on a foundation of original and historical research as well as unprecedented access to lawmakers, intelligence agency heads, White House officials, and secret program managers. It draws on thousands of recently declassified documents and candid interviews with more than 100 military, industry, and government officials.

By the bestselling authors of The Command: Deep Inside the President's Secret Army: Marc Ambinder, editor at large at The Week, contributing editor at GQ and the Atlantic, who has covered Washington for CBS News and ABC News; and D.B. Grady, a correspondent for the Atlantic, national security columnist for The Week, and former U.S. Army paratrooper and Afghanistan veteran.
Steve Murphy
, Executive Producer & Host