Interview with Andy Siegel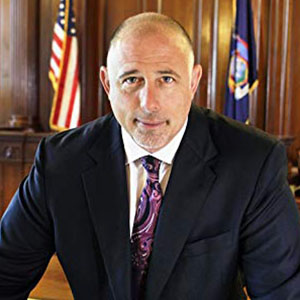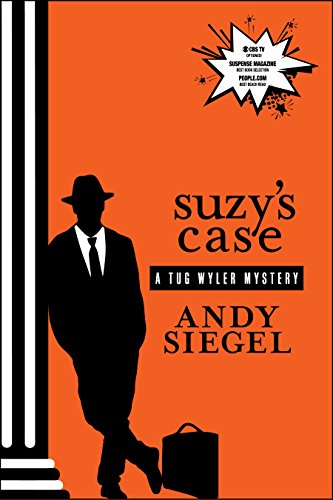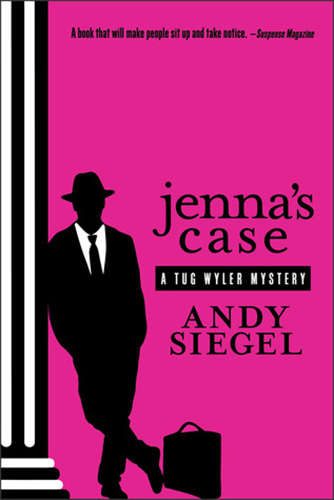 Andy Siegel
author of "Suzy's Case"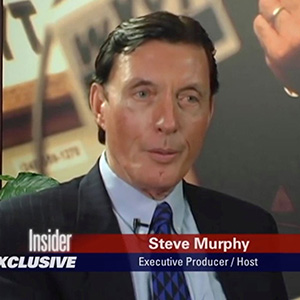 Steve Murphy
Executive Producer & Host
Andy Siegel, author of "Suzy's Case"
When a lawyer has written several novels, you don't think, "Hey, in high school, they kept him in remedial reading through eleventh grade." But it's true. There Andy was, with five other students in a room behind a solid door with a tiny window set up high to prevent kids from peeking. From that classroom came Andy's earliest identification with the underdog. Yet all things turn out to be connected. 

Practicing law, Andy quickly realized the little guys of this world–the ordinary joes unable to stand up for themselves–most needed his legal expertise and fighting spirit to take on large and powerful insurance companies. Justice is something you shouldn't have to compete for…but it is.

After sharing a trial story with an inquiring mom at his kid's baseball game, she said, "you should write a book." Then, the idea of Tug Wyler–who was hanging around, shadowing Andy's daily life–just appeared in his head.

The rush to cover up genuine wrongs that lie at the heart of the Tug Wyler Mysteries happens continually in the real world. Readers will enjoy stories drawn on Andy's day-to-day life: a mix of rule-bending high-tension conflict during the course of which they'll laugh in spite of themselves …while never knowing what's going to happen next. Like Andy, Tug's the kind of street-smart push-it-to-the-limit lawyer you'd want on your side when the worst has happened.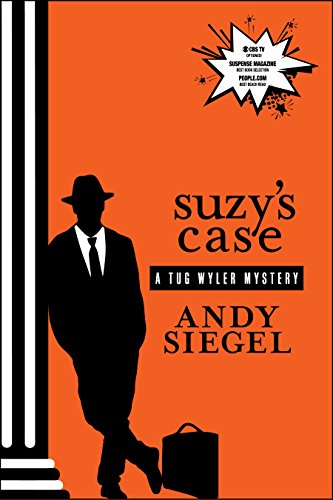 This wild legal thriller will thrust readers headfirst into the high-stakes arena of medical malpractice law in New York City. At the dark center of Suzy's Case lies the rush to cover up genuine wrongs. 

Tug Wyler is a dogged and irreverent attorney with an offbeat and self-mocking style who is as at home on the streets as he is in the courtroom and larger than life in both places.

When Henry Benson, a high-profile criminal lawyer known for his unsavory clients, recruits Tug to take over a multimillion-dollar lawsuit representing a tragically brain injured child, his instructions are clear: get us out of it; there is no case. Yet the moment Tug meets little Suzy Williams, all bets are off.

When his passionate commitment to Suzy's case thrusts him into an often violent sideshow with a cast of memorable eccentric characters, the danger only sharpens his obsession with learning what really happened to Suzy that day in a Brooklyn hospital. Did she suffer from an unpreventable complication from her sickle cell crisis or did something else happen?

CBS TELEVISION – OPTIONED
PEOPLE.COM BEST BEACH READ SELECTION
SUSPENSE MAGAZINE BEST BOOK SELECTION
POISONED PEN BOOKSTORE BEST DEBUT NOVEL SELECTION
CONVERSATIONS BOOK CLUB TOP 100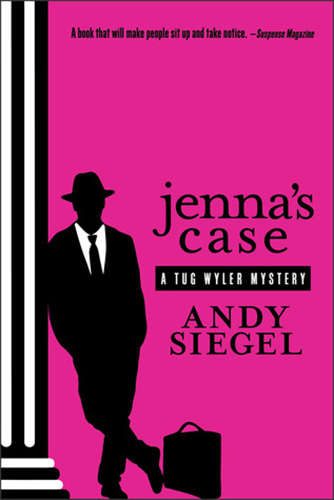 Believing Jenna Radcliff to be the victim of a cosmetic surgeon willing to put greed above his oath to do no harm, Tug takes on her case with zeal. Yet what he quickly comes to understand is that his new client—once an obviously bright, outgoing girl (and ace neighborhood jump-roper)—is now a nearly mute shadow of her former self. 

As he proceeds to gather evidence against the conscienceless and defiant surgeon who'd willfully mutilated Jenna, Tug unfortunately soon discovers that the forces set against him are not only more numerous than he'd imagined but also more deadly.
Steve Murphy
, Executive Producer & Host