Interview with Amy Goldstein and Mark Moyar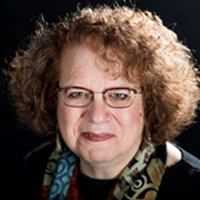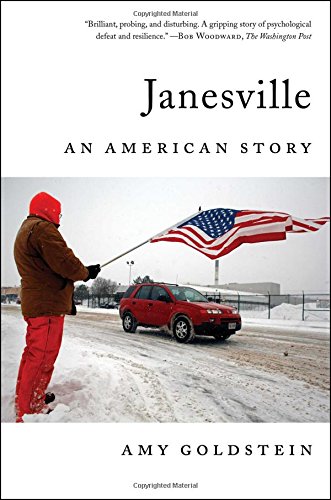 Amy Goldstein
author of "Janesville: An American Story"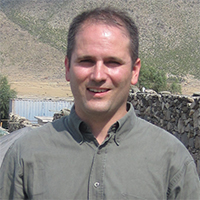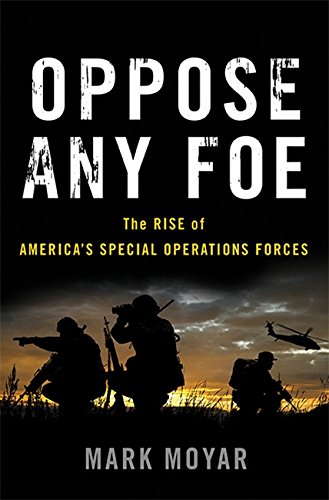 Mark Moyar
author of "Oppose Any Foe: The Rise of America's Special Operations Forces"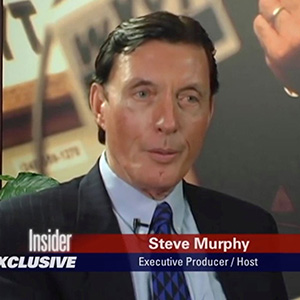 Steve Murphy
Executive Producer & Host
Amy Goldstein, author of "Janesville: An American Story"
Amy Goldstein has been a staff writer for thirty years at The Washington Post, where much of her work has focused on social policy. Among her awards, she shared the 2002 Pulitzer Prize for national reporting. She has been a fellow at Harvard University at the Nieman Foundation for Journalism and the Radcliffe Institute for Advanced Study. Janesville: An American Story is her first book. She lives in Washington, DC.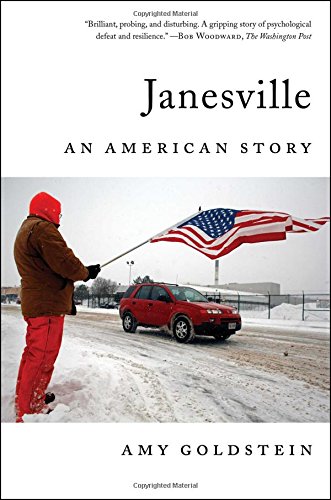 The Book: "Janesville: An American Story"
ISBN: 1501102230
Get the book
"Moving and magnificently well-researched…Janesville joins a growing family of books about the evisceration of the working class in the United States. What sets it apart is the sophistication of its storytelling and analysis." —The New York Times

A Washington Post reporter's intimate account of the fallout from the closing of a General Motors' assembly plant in Janesville, Wisconsin—Paul Ryan's hometown—and a larger story of the hollowing of the American middle class.

This is the story of what happens to an industrial town in the American heartland when its factory stills—but it's not the familiar tale. Most observers record the immediate shock of vanished jobs, but few stay around long enough to notice what happens next, when a community with a can-do spirit tries to pick itself up.

Pulitzer Prize winner Amy Goldstein has spent years immersed in Janesville, Wisconsin where the nation's oldest operating General Motors plant shut down in the midst of the Great Recession, two days before Christmas of 2008. Now, with intelligence, sympathy, and insight into what connects and divides people in an era of economic upheaval, she makes one of America's biggest political issues human. Her reporting takes the reader deep into the lives of autoworkers, educators, bankers, politicians, and job re-trainers to show why it's so hard in the twenty-first century to recreate a healthy, prosperous working class.

For this is not just a Janesville story or a Midwestern story. It's an American story.
Mark Moyar, author of "Oppose Any Foe: The Rise of America's Special Operations Forces"
Mark Moyar is the director of the Center for Military and Diplomatic History in Washington, DC. The author of five previous books, he has served as a senior fellow at the Joint Special Operations University and a consultant for the US Special Operations Command. He lives in Oak Hill, Virginia.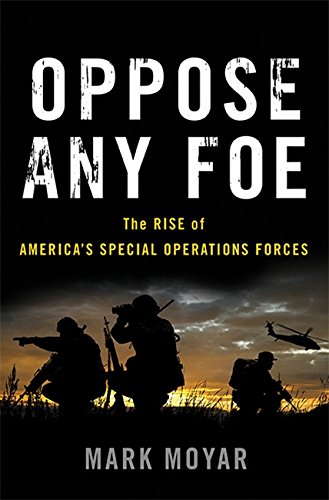 The Book: "Oppose Any Foe: The Rise of America's Special Operations Forces"
ISBN: 0465053939
Get the book

Oppose Any Foe is the epic story of America's most elite warriors: the Special Operations Forces. Born as small appendages to the conventional armies of World War II, the Special Operations Forces have grown into a behemoth of 70,000 troops, including Navy SEALs, Army Special Forces, Special Operations Marines, Rangers, and Delta Force. Weaving together their triumphs and tribulations, acclaimed historian Mark Moyar introduces a colorful cast of military men, brimming with exceptional talent, courage and selflessness.
In a nation where the military is the most popular institution, America's Special Operations Forces have become the most popular members of the military. Through nighttime raids on enemy compounds and combat advising of resistance movements, special operators have etched their names into the nation's registry of heroes. Yet the public knows little of the journey that they took to reach these heights, a journey that was neither easy nor glamorous.
Fighting an uphill battle for most of their seventy-five year history, the Special Operations Forces slipped on many an occasion, and fell far on several. Presidents from Franklin Roosevelt to Barack Obama have enthusiastically championed Special Operations Forces, but their enthusiasm has often surpassed their understanding, resulting in misuse or overuse of the troops. Lacking clearly defined missions, Special Operations Forces have had to reinvent themselves time and again to prove their value in the face of fierce critics-many of them from the conventional military, which from the start opposed the segregation of talent in special units.
Highlighting both the heroism of America's most elite soldiers and the controversies surrounding their meteoric growth, Oppose Any Foe presents the first comprehensive history of these special warriors and their daring missions. It is essential reading for anyone interested in America's military history-and the future of warfare.
Steve Murphy
, Executive Producer & Host